Meet the 21-Year-Old Stroke Survivor Who Found Her Strength at SOUL
October 3, 2016
t age 21, JASLEN MENA suffered a debilitating stroke. The road to recovery was slow and frustrating, but when she clipped in at SOUL, she found the strength to pedal toward the version of herself she feared she'd lost…

I woke up one morning and went to brush my hair and my arm kind of gave out. I thought I might have slept on it wrong or done something to it at the gym, so I didn't do anything about it. But when a week went by and I could still barely feel my arm and I began limping everywhere, I freaked out.
When I went to the hospital, I learned that I had what they call a 'silent stroke,' so I had no symptoms when it actually happened.
My life changed significantly after the day I tried to brush my hair and couldn't. All of the little things you do every day and don't even think about became a struggle for me: Brushing my teeth, eating food, washing my hair and of course, being active. I will never take those things for granted again.
After the stroke and the ensuing four months of testing to find out what had gone wrong (it was a hemorrhagic stroke, meaning I had bleeding in my brain), my frustration with my limitations and body lead to weight gain. I was so depressed about everything and wanted to give up. I wasn't happy with myself and how I was feeling and looking physically. My pants weren't fitting, my clothes looked too tight and it was just a dark time in my life.
One day, I was going through my old modeling photos and realized I had to do something to take back control of my health. I did some research and found a support group for stroke survivors and started talking to one of the social workers from the group. I felt so at home and like finally, someone understood what I was going through. She spoke to me and told me it was going to take time, but I would get better.

After that conversation, I called my best friend Erika and told her I was coming with her to SoulCycle. She'd been trying to get me to come for months, but this time, I felt ready.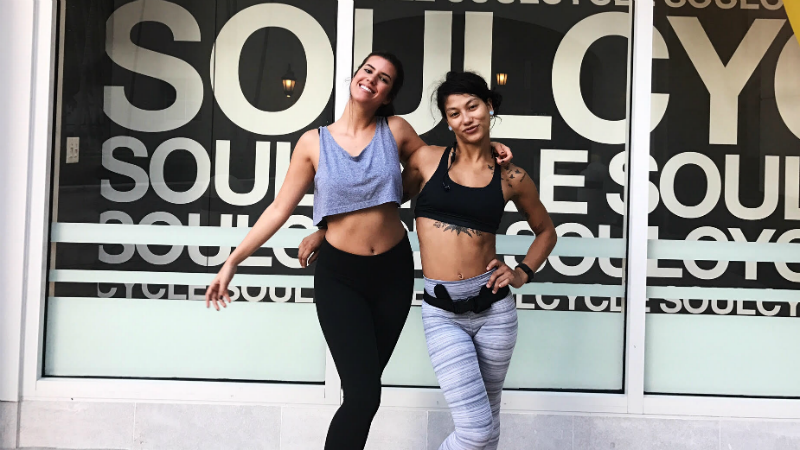 My first class at SOUL was empowering. It was with
Soeuraya
. Erika was with me the whole time. She taught me how to position myself and just looking over at her beside me pushed me to keep riding.
When we were on our last song, Soeuraya told the class to close their eyes and think about the reason they woke up that morning, why we walked into this room and what our purpose on this earth was. I was so inspired by that.
I took three classes in a row that week, because I told myself I CAN DO THIS. Since then, I've been riding consistently.
Since my stroke, I sometimes find it hard to grip the bike handles, but that doesn't stop me from continuing to go all the way to the finish line. I cry in almost every class. Sometimes it's the instructor's words that bring me to tears, or how everyone in the class becomes one family. Then, of course, there's the music. But ultimately, I cry because in that moment, I am the strongest person in the world.
I cry because I let myself acknowledge that I got up, limped my way into class and sweated my ass off. I tell myself that I WILL NOT let this stroke take over my life.
I cry because I am proud of myself for getting up and doing something that is going to help me feel good about who I am again.
I cry because I am putting everything I have in me into that bike and it makes me not ever want to give up again.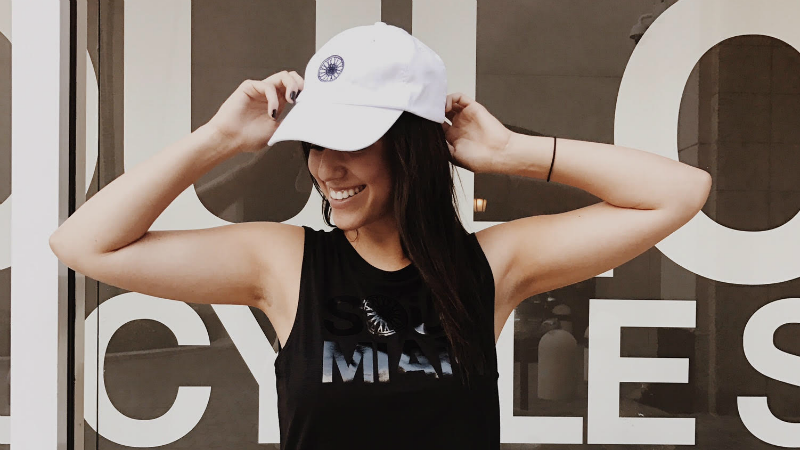 I am slowly recovering, and it has been and will continue to be a long journey. But I know I will get better with time. And hopefully, when I'm 100 percent, I can go up there where the instructor is and ride for a whole song in front of the entire class.
I want to thank the entire team at the
Coral Gables
, Florida SoulCycle studio for being so supportive and always putting on amazing classes for not just me, but everyone who walks in through those doors. I actually want to thank the entire SOUL community for doing what they do. It's not just a class; it's a lifestyle.
Lastly, I want to thank my best friend, Erika. We've been friends for 11 years, and she's helped me so much with this journey of mine and introduced me to SoulCycle. Thank you.