Listen to our Soul SoMa playlist!
December 9, 2014
We're SO excited, SO eager and SO fired up for SOUL SOMA! Yes, in just two days we're opening a new studio in San Francisco. The instructors rocking the podium there — PAULA, MK, GINNY, KAMELLE, LAUREN, JOHN, MOLLI, NATALIE, TODD and JENNY — curated this SoulTunes Tuesday playlist filled with their favorites. Drop that beat and we'll see you at 75 First Street!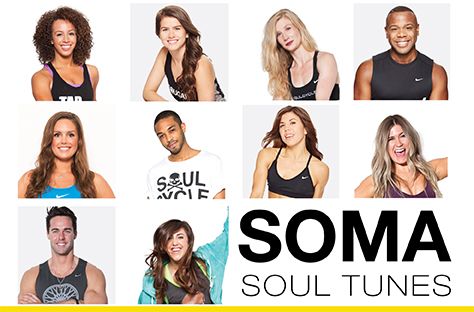 Soul SoMa instructors: Top row, from left: Paula, MK, Ginny, Kamelle; Second row, from left: Lauren, John, Molli, Natalie; Bottom row, from left: Todd, Jenny
Soul SOMA is located at 75 First Street in San Francisco. To sign up for classes,
CLICK HERE
or call 415.701.7685. Questions or comments? Email blog@soul-cycle.com!