Lindsay's Little Rockstar is Here!
June 18, 2015
Instructor LINDSAY BUCKLEY has a new baby boy! A week after giving birth to son Madden Ford, she shares some adorable photos of her little rockstar — and talks about the speedy delivery, how she chose his name, and bouncing back post-pregnancy…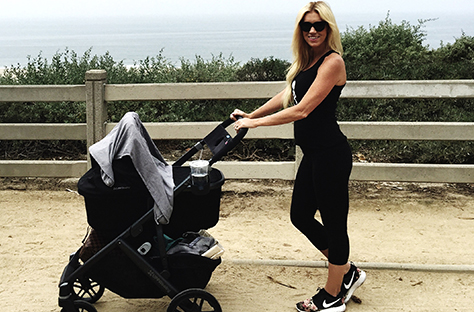 Congratulations! Your baby is here!
Yes, Madden Ford has arrived! Our little man was born on Wednesday, June 10 at 2:19 AM, weighing 6 pounds, 11 ounces and stealing our hearts immediately. He's already taken a stroll past SoulCycle Santa Monica and will be tapping it back in no time!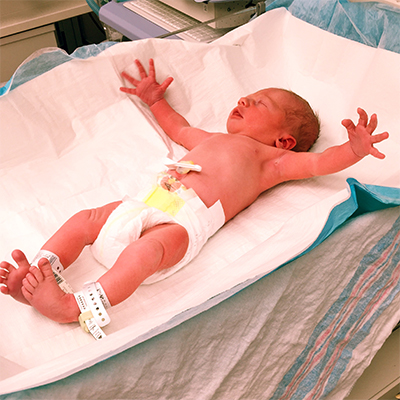 Can we ask? How was the labor and delivery?
Of course! It was great. I had gone on a long walk on Tuesday evening and was having contractions about five minutes apart. We made our way to Cedars Sinai, and got moving right away. It was about a three hour process all together and just 45 minutes of active labor. Nine pushes later, and Madden was here!
Amazing. What was your first thought when you saw Madden?
At first, I was worried. Little man was looking a tad bit blue and not making much noise. The doctors took him over to the warmer for a few minutes and worked their magic. I finally heard him wail and I remember feeling so blessed that he was okay.
Love the name! How did you choose the name Madden Ford?
We wanted something that was different, yet still easy to pronounce and recognize. After lots brainstorming, we ended up using a loved one's name as inspiration and kinda pieced it together.
How has the first week been?
It could be the adrenaline talking, but I honestly feel fantastic. Physically, I am going on walks daily and feeling energized. Emotionally, I'm pouring over with love and have been showered with so much support from family, friends and riders.
What's been the biggest surprise about becoming a mom?
Everybody says it — and I can now attest — babies change everything. Logistics and loads of laundry aside, I am pleasantly surprised at how having Madden has transformed the way I look at each day. I have always felt grateful for the blessings in my life, but now, I feel I have everything that I could dream of. That whole Cloud 9 thing is real!
Are you getting any sleep?
Madden is sleeping about 2.5 to 3 hours and hanging out for about an 90 minutes in between. I've been tending to things around the house, showering and getting dressed for the day, and spending lots of time staring at him! I know I should be sleeping when he is, so I intend on being more diligent with that.
Who does Madden look like?
Depends who you ask. I think he's pretty even mix of my husband and I, but a lot of people have said he's a spitting image of Scott, my husband.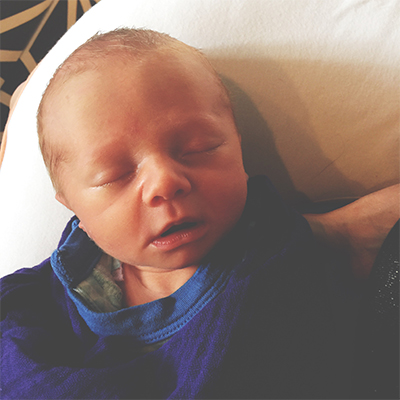 What can't you wait to do with Madden?
I can't wait to take him on a run along the boardwalk by our house in Santa Monica. I am excited to expose him to our love for the beach.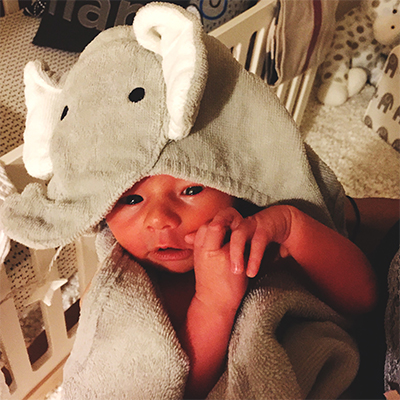 What have you learned in the last 10 months?
Pregnancy, labor, delivery and recovery seemed to be such a smooth journey for me. While I know every body and every experience is different, I think that staying active has truly been the best thing for me and my family — physically, mentally and spiritually. It's not about dropping the baby weight, or barely looking pregnant; it's about giving your body the chance to change naturally while maintaining your health!
Questions or comments? Email blog@soul-cycle.com!