Lily's 7 Beauty Essentials
December 5, 2014
Going from sweaty to ready several times a day requires some serious savvy. NYC instructor LILY MIESMER shares the 7 beauty essentials that have saved her sensitive skin and hair…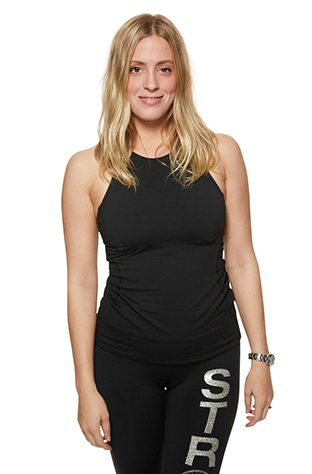 As an instructor at Soul, my body goes through a fair amount of everyday wear and tear. I'm always washing and sweating, and the combo can be rough on sensitive skin and hair like mine. In the past year, I've gotten really into beauty and it has been a joy for me. Here are a few basic things I can't live without:
1. Smart Skin Oil
My No. 1 essential has to be Ole Henriksen Pure Truth Vitamin C Youth Activating Oil. This stuff has truly saved my skin. I always had kind of a whatever attitude about skincare. I washed my face with extremely harsh soap and didn't moisturize. And what do you know, my skin didn't look so hot pre and post class as a result. Since I've found this oil, I now only wash my face with lukewarm water and Korres Milk Proteins Foaming Cleanser. Afterward, I load my face up with this oil and give myself a small facial massage twice daily. It is awesome and incredibly relaxing and I believe it reduces inflammation and tension lines (ever notice how much you scrunch your face when looking at a computer or iPhone screen?). So my bottom line: I love this product. It has reduced my redness, removed my clogged pores, and it truly hydrates my skin. I feel like our bodies know what to do with oil. Our skin produces it naturally, so I feel it's less likely to sit on top of our skin like creams do. And if you're one of those people who think that oil clogs pores, you gotta get with it and do some research because I swear it doesn't. Oil for president! OK, moving on.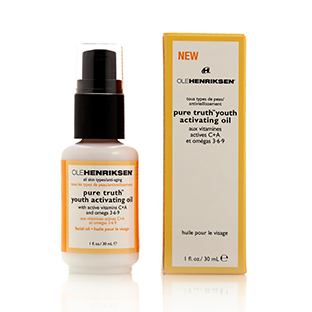 2. Hair helpers
For hair the holy grail (for me at least) is Kerastase. I use the dark pink stuff, Bain Chroma Captive. The label is all in French and I have a feeling the actual names of the products don't mean anything in any language so I go based on the dark pink color of the bottle. The shampoo is incredibly gentle and low foaming and the conditioning mask makes your locks glossy and juicy. This is key for me as an instructor because all I do is sweat then shower, sweat and then shower. After a while, your hair starts to look like coarse and tired but the Kerastase line has truly helped. I recently switched to Shu Uemura Ultimate Remedy shampoo and conditioner. It works well but I mostly use it for the delicious rich smell and the expensive looking packaging. What? At least I'm being honest.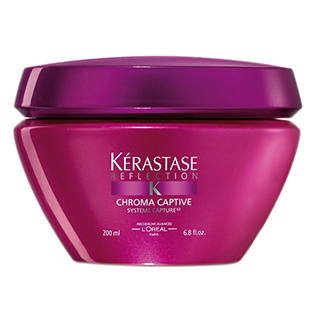 3. Smart makeup
My dear friend Perrin recently opened me up to the world of makeup. She looked at what I had going on in my medicine cabinet, shook her head and took me around to a million stores and had me buy a kind of basic starter kit. I really had nothing prior; it was a bummer. I've gotten very into it. A recent acquisition of mine has been a line called Glossier. I own their Phase 1 set. It's a rosewater spray, a moisturizing primer, a lip salve and a skin tint. I have to say, I truly love these products. The line just launched and the chicks who run it are really smart and savvy and you can tell based on the quality and packaging of their products. I recommend buying the complete kit for any female rider at SoulCycle. It's the perfect post-class pick me up that makes your face look pulled together and fresh but not made up so you can take a 10:45 AM on Saturday and then go straight to lunch.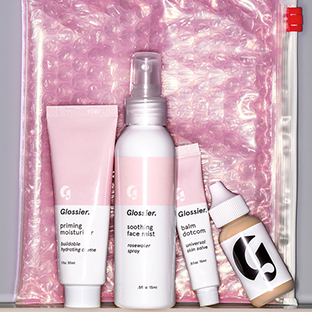 4. Good scents
I love perfume and Frederic Malle Portrait of a Lady has been in my life for a while because both my cousin and my aunt wear it. I've always admired the smell and I finally took the plunge and bought a bottle. It's a beautiful, slightly bizarre and very complex scent. Great for spraying on piles of dirty SoulCycle laundry in front of my washing machine at home and calling it a day.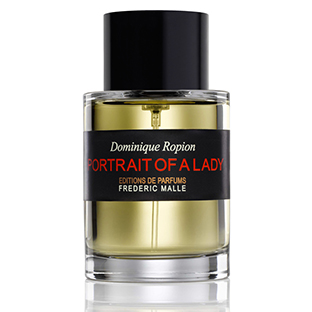 5. Miracle balm
You can put Lucas' Papaw ointment. anywhere. But honestly I've only ever put it on my lips. And it does the trick. In winter I wake up in the morning with cracked and bleeding lips (TMI, right?) and if I wear this every night, things are a lot less violent looking in the AM. (What? I said I had sensitive skin). It smells good, looks good and tastes good and lasts through my 6:00 AM and 7:00 AM doubles on Mondays and Fridays. Plus it's definitely the cheapest thing I've mentioned and it works great.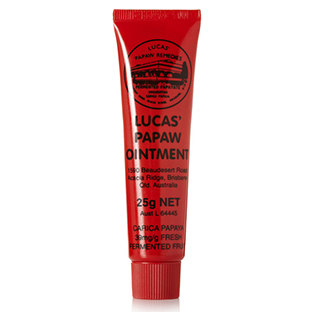 6. Blush with greatness
Simply put, Tarte Cheek Stain in Blushing Bride is the best blush ever. Looks amazing on everyone and provides a dewy post SoulCycle glow no matter where you are. Just swipe some on your cheeks and go. It's the bomb.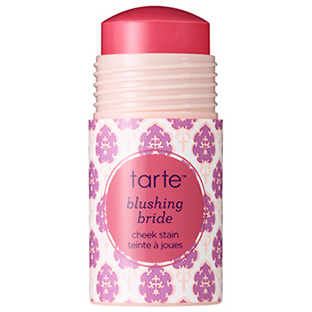 7. A great cut
Last but not least, a good haircut is especially important to me. If my cut is good, it will look great on and off the bike, even tangled and sweaty post class. My friend Lauren's boyfriend, Chris Lospalluto, is the most incredible hair stylist and, as a bonus, he is very fun to talk to. This makes the normally boring experience of sitting in a hairstylist's chair really painless. Needless to say he has now become a good friend of mine. He works at Sally Hershberger uptown.
Catch classes with Lily at Soul Union Square, Soul West 27th Street and Soul West Village! Questions or comments? Email blog@soul-cycle.com!