Laura's Inspiring Journey
July 8, 2015
Twenty years after losing her father to heart disease, instructor LAURA CRAGO is embarking on a 3,329 mile cross-country journey in his honor. She opens up about what's inspiring her ride and how she's planning to tackle the challenge…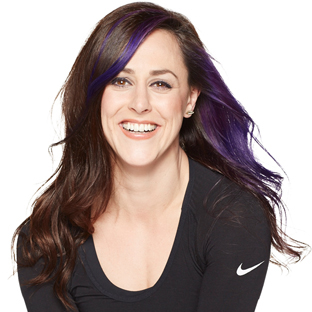 On August 16, you're biking 3,329.8 miles from Santa Monica, California to New York, NY. What's inspiring you?
This is something I have always wanted to do. It's been in the back of my mind until last summer. The thought of actually doing it moved to the front, like a ticking I couldn't ignore. I had been wanting to do something in memory of my Dad, and have before, but this time had a sense of purpose behind it. A conversation with friends one night after class led to a remarkable moment: As soon as I told them what I wanted to do and why, 30 bicyclists went flying past us on a night ride. A sign.
When I was 14 years old I lost my Father, Wilbur, unexpectedly from a heart attack (due to unknown coronary heart disease) while on a home build. He was 47 years old. It has been 20 years since he passed, and during those two decades I have learned a lot about myself, as well as others, and there are so many daughters who have lost their fathers too soon. With this ride I realized I have an opportunity to inspire other daughters who have lost their fathers, encouraging them to enact positive change in their memory. I am raising money for Habitat for Humanity of Butler Country, Pennsylvania (my hometown) with a goal of $25,000 (so far $2,800 has been raised). Something my father was passionate about and spent his life doing: carpentry and building.
Who's riding with you? and what are your plans along the way?
I have a group of friends, cyclists, and amazing supporters who will ride out of Santa Monica with me on the first day. The first day consists of 81 miles ending in San Bernardino. The group will likely travel half of that and loop back to L.A. I have two amazing friends, both riding in memory of their fathers: Megan DeTour-Zint will ride half of day 1, and Christine Cheng will ride the first 10 days.

And then you're going solo?
From there on, it will be me, my follow vehicle, and the road. I may have others connect with me along the way, and I'm hoping to connect with enough people along my route who might join me. I have countless friends who will be taking time out of their lives to drive my vehicle for me. I am beyond grateful for that.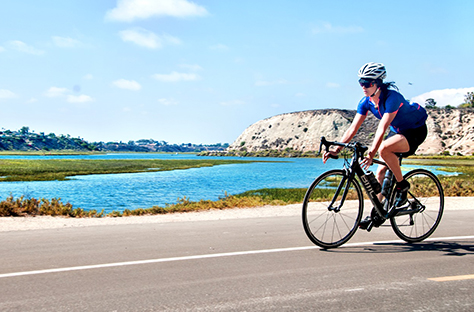 How are you training?
In addition to SoulCycle, I am riding my bike as much as I can. I have made a Wednesday morning ritual riding with a remarkable group of women, Machines For Freedom — the name just says it all. They ride out of Bike Effect in Santa Monica. When I can't join them I am out riding every free moment I have to dedicate the saddle time. While SoulCycle has really prepared me both physically and mentally, getting "saddle time" has been the hardest part of my training, and the most important part too. Yoga has also been a HUGE part of my training, and is something we as instructors all benefit from practicing regularly. Lastly, my daily routine, stretching, elevating, compression socks, rolling out, nutrition, mentally preparing for the next day, and sleep.
How long will your journey take?
My goal is to make it to NYC in 40 days, with rest days sprinkled in. That would make my arrival to the Brooklyn Bridge (for a photo naturally) on Friday October 2nd. Meet me there!
Amazing. What are you most excited about?
The people I will meet along the way. However in the very back of my mind... the moment I go across the George Washington Bridge and see NYC, finally. I can close my eyes now and picture it. I can't wait for that moment! Oh yeah, and eating all the time!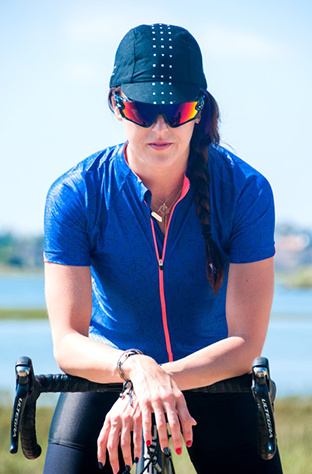 How are you feeling? Worried about anything?
Yes, I am nervous, period. Failure. Falling. Starting. Even my legs are nervous. However none of these nervous thoughts are stronger than my desire to do this, and to finish. I HAVE to do this, I AM doing this and I WILL finish.
What's kept you inspired along the way?
The people who have approached me about what I am doing, and telling me how inspiring it is to them, or how I have encouraged them to do something they've always wanted to. This, to me, is no different than what I do, what we do, every day… until two months ago. I had a rider approach me after class. She introduced herself and said, "My Dad passed away unexpectedly two months ago and I am still so torn up over it, and I'm not sure how I will ever get over it. When I heard what you were doing, in memory of your Dad, I found some hope, that perhaps one day I can do the same." Then she thanked me.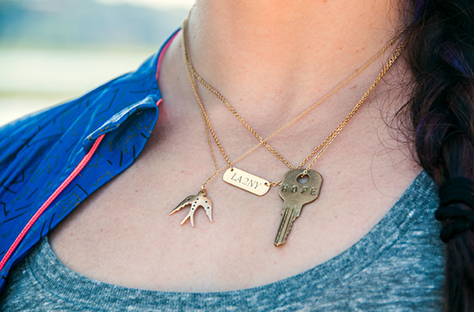 Where do you find motivation?
I was on a group ride up Mandeville & WestRidge, in Brentwood. WestRidge is similar to turning up your resistance to the point where you can't anymore, having Melanie Griffith put her foot on your wheel, then pushing. Did I mention it has an 11 percent grade...yeah. One morning I thought, nope, can't. Almost immediately I was in class, hearing myself, seeing the riders running, pushing, closing their eyes and giving it 100 percent. Then I thought, I have to get to the top. So I did.
Amazing.
Also, conversations with friends, family, fellow instructors and staff asking, "when do you leave for your BIG ride?" Just the opportunity to do it. All these things motivate me.
Anything you want to add?
I am fortunate to have a team helping me with my budget, route planning, and organizing down to getting my bike broken down and shipped back to LA. Zack, Donny, Whitney, Alexa, Ashley, Rachel, and Peter. Thank YOU! Their dedication is so appreciated, without them I wouldn't be anywhere close to ready. I am also grateful for Skratch Labs for hooking me up with my hydration mixes and energy chews, and AquaHydrate for donating 400 bottles of water for my ride.
Advice for people who want to take on a similar challenge?
If there is something you want to do, do it now. No regrets. No what ifs. No shoulda-woulda-couldas. Decide. Commit. Go after it!!
For more info on Laura's ride, click HERE. Catch classes with Laura in Brentwood, Malibu, Newport Beach and Santa Monica! Questions or comments? Email blog@soul-cycle.com!