Joey Coppedge's Big Engagement
October 14, 2015
Instructor JOEY COPPEDGE just got engaged! He shares the sweet proposal story and reveals details on when he might say "I Do!"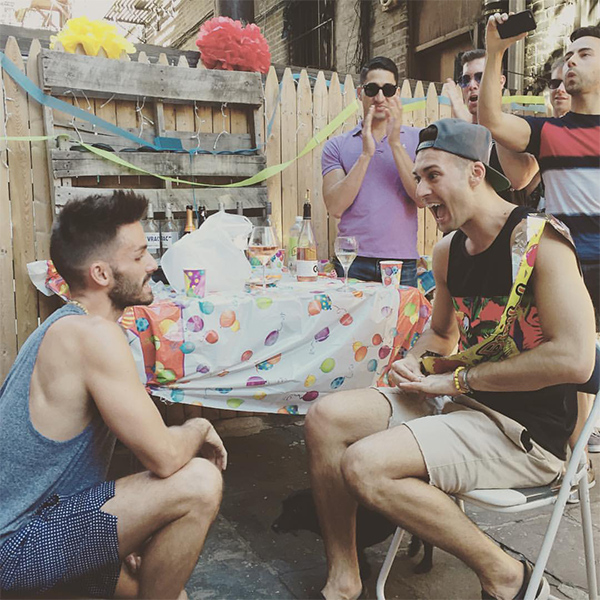 Congratulations on the engagement! Tell us about the proposal.
"The day" was supposed to go like this:
* Set up for my boyfriend Lucio's birthday party (it was his birthday).
* Have friends over for an afternoon of celebrations.
* Attend a dinner, just the two of us at The River Cafe, where I would ultimately pop the question in the garden outside beforehand.
So what actually happened?
Instead we woke up that day after attending the Madonna concert the night before only to realize we are getting too old to party that hard! We ended up canceling dinner plans and I popped the question anyway with all our friends present in our backyard. It ended up working out great because now we have pictures and videos! Lesson learned: Just have Madonna pop the question for you!
Was Lucio surprised?
He was in absolute shock! We both knew marriage was our next step, but I'm pretty private so proposing to him in front of all our friends was an absolute surprise to him but secretly everything he really wanted. Diamonds are apparently this boy's best friend!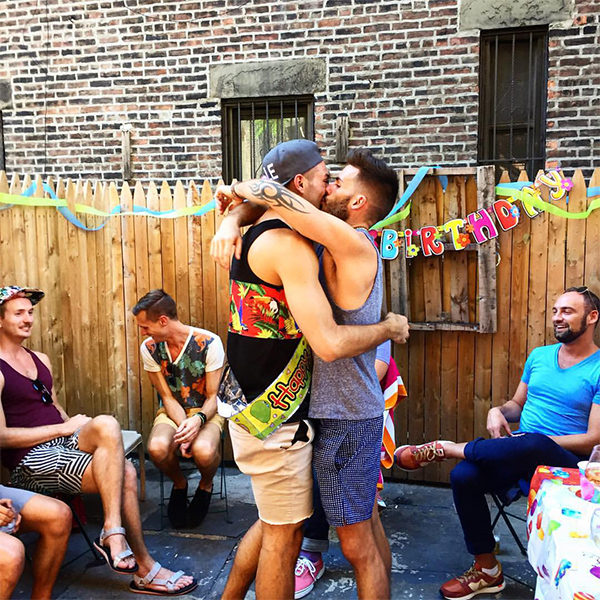 Let's back up... how did you two first meet?
We had tons of mutual friends but had never met until one night out I was spotted. He approached, I played coy (works every time!), the next day we went on a date at a wine bar and the rest is history.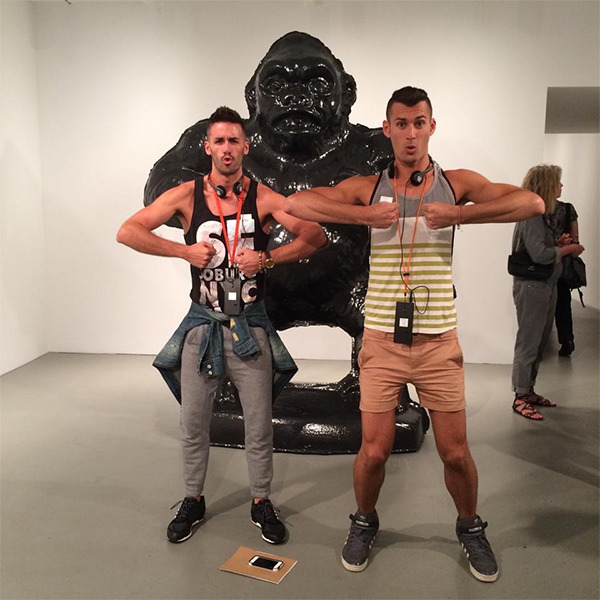 Do you ever ride at Soul together?
He actually refused to ride with me for at least the first six months! He claimed he wasn't into it, and didn't like sweating. Finally I gave up until he made the decision that he wanted take a class! As a dancer, he is a natural which always makes me give him major side-eye for not wanting to ride more.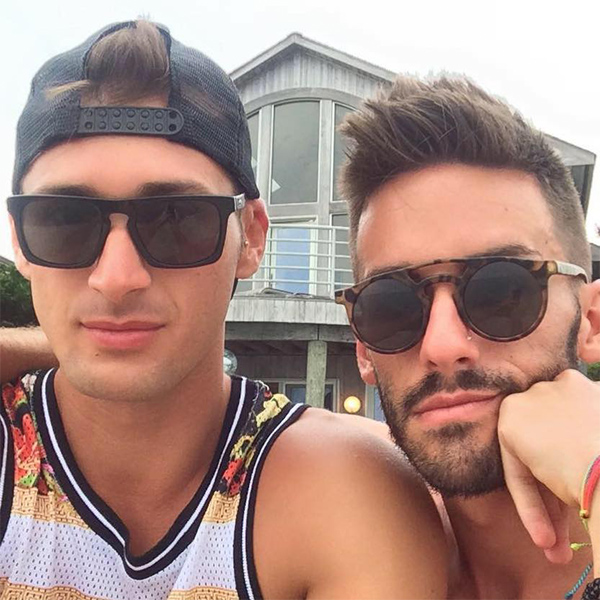 Got any wedding plans?
Not so much yet. We are definitely staying in the NYC area, as our families are coming from Arizona and North Carolina but so far we are in the venue research process. Stay tuned!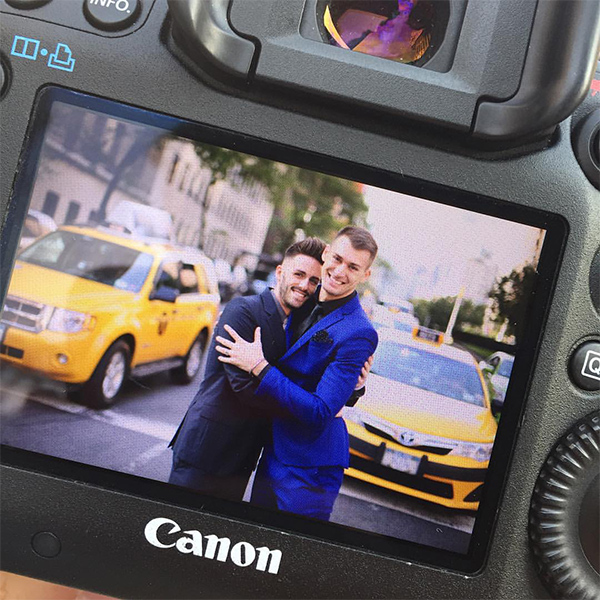 Above photo by www.jewelsphotography.com
Anything you want to add?
I shouldn't be surprised, but I can't get over how outwardly supportive and truly happy my Soul family is for us. Every day, riders approach me to express how excited they are, and to share advice.
MORE FROM SOUL