Jenna G.'s Secrets for a Happy, Healthy Holiday Season
December 24, 2015
On Christmas Eve, instructor JENNA GUADAGNI talks about her favorite holiday traditions and reveals two of her favorite festive yet healthy recipes…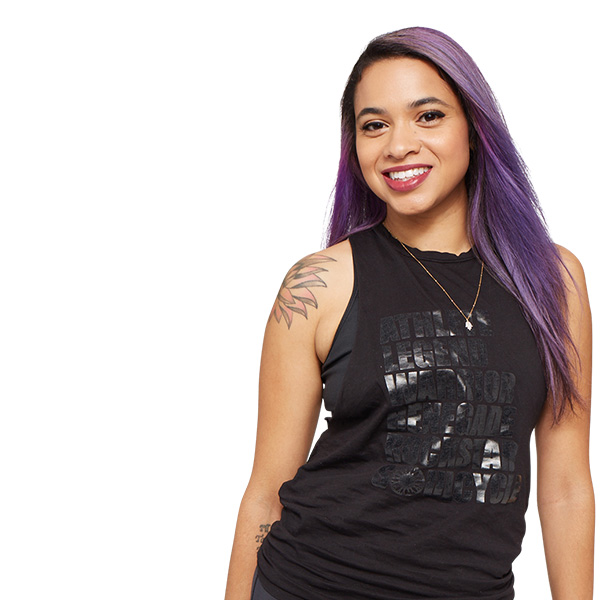 What's your favorite thing about this time of year?
I'm always amazed at how fast the holidays come! I love this time of year. I grew up in a small town outside of Pittsburgh where it gets incredibly cold and we almost always have a white Christmas. Things have changed a lot with this season since moving to Miami!
What's different now?
I find my favorite things are the streets lined with palm trees covered in Christmas light. I'm OBSESSED with the smell of pine, so I was literally freaking out to get the tree in the house. We always get one that's WAY TOO big and takes up the entire room. I think it's so fun to have a huge, awkward tree in the middle of the room — it only happens once a year (YOLO), why not have fun with it? Also, our chain grocery store here, Publix, comes out with their holiday flavors; I kind of live for "Santa's White Christmas" in a waffle cone.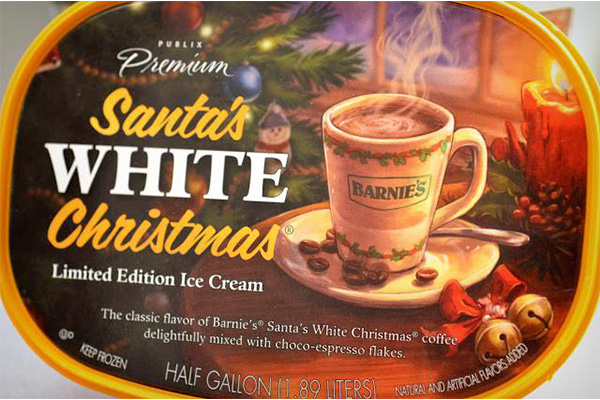 What are your plans for the holidays?
We spend every year with family, here in the warmth of Miami (dinner around the pool). This year I hope to incorporate more friends into my holiday, as I've had the pleasure of having so many amazing people come into my life this year.
How do you prep for the holidays without the stress?
I don't ever really stress about the holidays; they're so fun, and I try and be as present as possible and enjoy making memories. My family decided this year to have experiences throughout the holiday season and not worry about spending money so much money on gifts — things like taking our kids to see Christmas lights, watching movies together and baking cookies. It's really has been enjoyable and stress-free.
And you have an outlet for that stress, too…
Yes! SoulCycle helps me with everything. I always say, "you're one Soul class away from a good mood and a beautiful day." One of my resolutions from last year was to meditate every morning and to journal every Sunday. That has really helped keep me balanced and grateful. It's really fun to look back in my journal and see where I was and what was going on and how I have progressed. It helps me remind myself to not worry, everything always works out for the best.
Do you have a favorite holiday memory?
Growing up my mom always made Christmas so special. I have my happiest childhood memories around the holidays. My mom goes ALL out and changes everything to Christmas: two HUGE Christmas tress, plates, rugs, shower curtains, silverware, pillows, candles, picture frames, you get the idea. I think my favorite holiday memory, though, is one of my dad sneaking outside and making "reindeer" footprints in the snow, then he would throw stones on the roof and tell us we'd better get to bed because Santa was on the roof waiting for us to go to sleep! He did it until we were way into high school (I think he got a bigger kick out of it than we did).
What traditions do you still keep going every year?
Since I've had my own family, we've started some new traditions. This year, Stella, my 18-month-old daughter, has 25 presents wrapped under the tree — 25 books that I loved as a child every night she gets to open one and that is her bedtime story. Our entire family also wears matching pajamas on Christmas morning. We started the tradition four years ago, its fun to see how our family has grown and changed over the years; we've lost two amazing grandparents and gained so many little additions. These pictures are counted among my most prized possessions.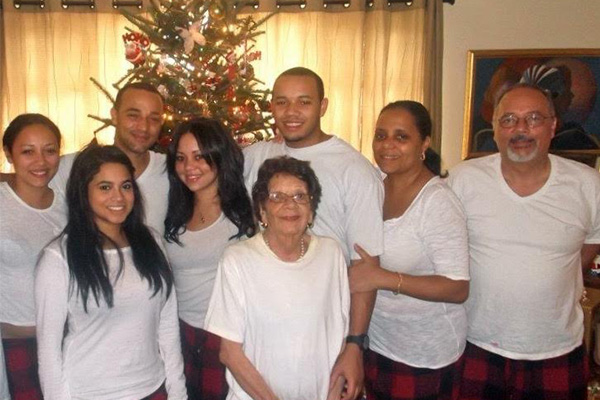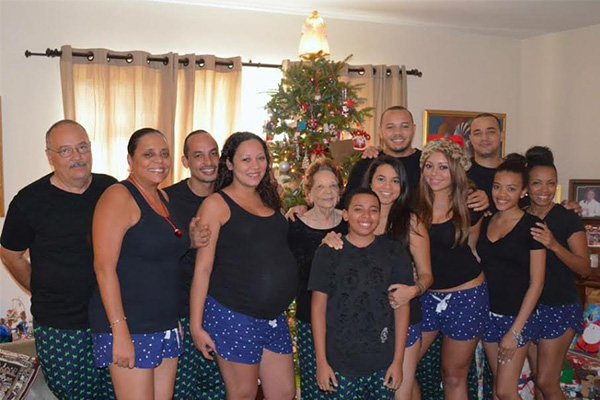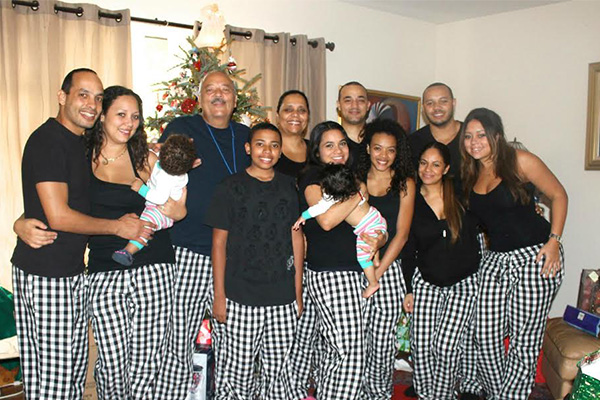 Any favorite holiday movies, books, or songs?
I will forever love and watch the original Rudolph The Red-Nosed Reindeer! Mariah Carey's Christmas album is a MUST, as well as anything Bing Crosby and Nat King Cole, and — dare I tell you this secret? — Garth Brooks' Christmas album.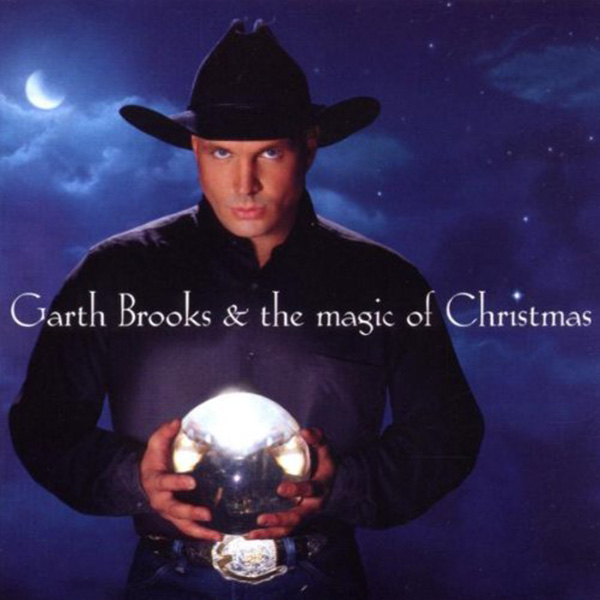 Let's talk about food. What kinds of foods do you look forward to this time of year?
Chocolate everything (plus candy canes and red and green M&M's). My mother-in-law knows how to throw down in the kitchen, so on Christmas Day we eat everything from Caribbean to Italian, literally rice and beans, griot (a Haitian pork dish), plantains, pate, baked ziti, ham, fish, and the list goes on. It's pretty impressive.
How do you find a balance between indulging in holiday treats and staying healthy and fueled?
My entire life is a balancing act — between teaching, being a mom and making time for myself, I try not to focus too hard on what I eat. I eat what I like and what makes me feel good, which happens to be mostly vegan and vegetarian. I'll never say I won't eat something because "I can't." Instead, I always chose the option of "I don't want to" — my body just doesn't feel or perform at its best when I eat things that don't nourish it or make it feel heavy. With that said, I definitely WANT to eat all of the desserts, but only after I have filled my plate with greens and protein.
Do you have a favorite recipe that you care to share?
Yes, I have two! First is my mom's CAST-IRON APPLE COBBLER. You'll need:
8-10 apples, sliced
1 stick butter, melted
1/4 cup brown sugar
1/2 teaspoon nutmeg
1 cup flour
1 cup milk
1 cup sugar
1 teaspoon vanilla
It's not to hard to make, either!
1. Preheat oven 350 degrees.
2. Lay out apples evenly at the bottom of pan.
3. Sprinkle brown sugar on top of the apples.
4. In a separate bowl, mix together flour, sugar, milk and vanilla.
5. Pour batter over apples.
6. Bake at 350 for 45 minutes or until top has cooked completely.
Serve warm with ice cream, and thank me later! You can also use ghee butter and coconut milk as vegan substitutes in the recipe.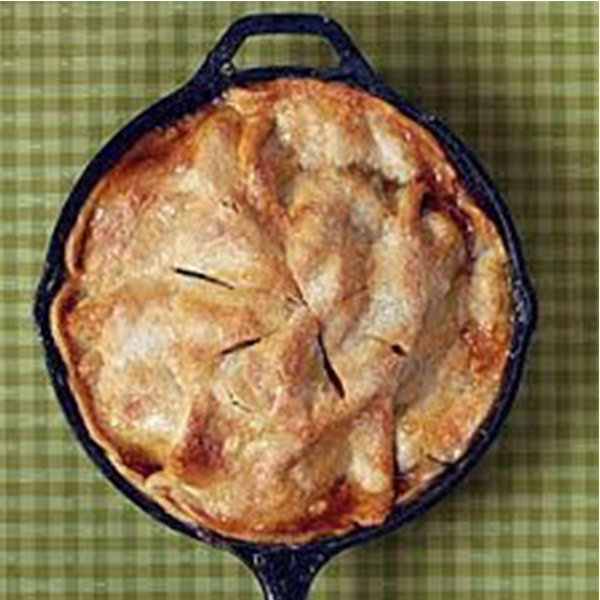 I also love making RAW VEGAN NO-EGG NOG. You'll need:
½ cup raw almonds (soaked overnight)
1 ½ cups almond milk
2 frozen ripe bananas
1 pitted date, soaked for about an hour
¼ tsp natural pure vanilla extract
¼ tsp ground nutmeg
¼ tsp ground cinnamon
pinch ground cloves (literally a pinch!)
pinch of sea salt
Blend together and enjoy!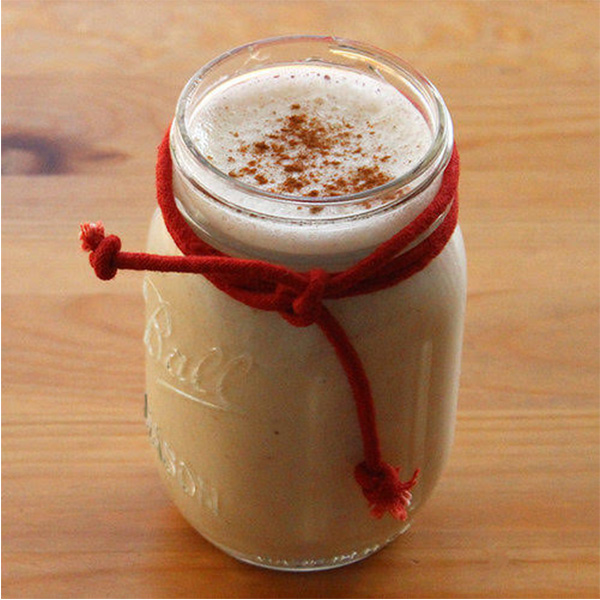 Catch classes with JENNA G. at SoulCycle Coral Gables! Want to ride? Grab a series HERE and book a bike! Questions or comments? Email blog@soul-cycle.com!
Happy Holidays, SoulCyclIsts!
MORE FROM SOUL