Jeff Rieber's SOULful Anniversary
June 17, 2016
o celebrate his first wedding anniversary, instructor JEFF RIEBER shares the story of his sweet, surprise proposal at SoulCycle — and how he and husband AARON DEMBROSKI handled moving cross-country...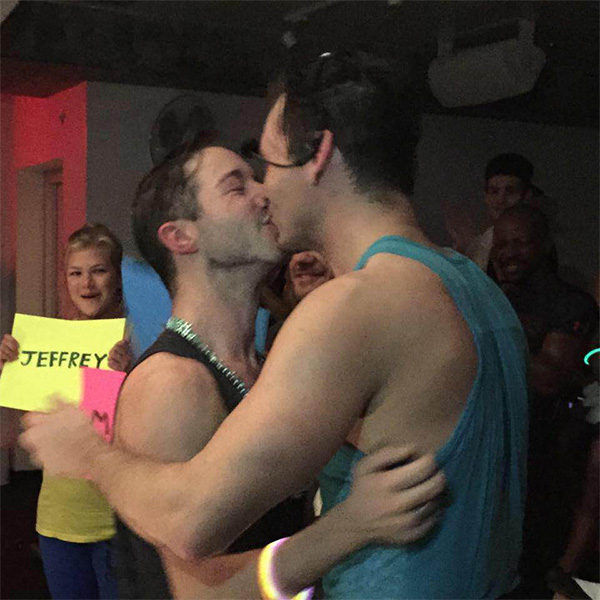 On December 17, 2014, I was working as an assistant studio manager at SoulCycle Santa Monica. I'd just come out of a meeting when I saw that the staff had decorated the studio with all sorts of pictures of myself and my (then) boyfriend Aaron. My response was "You guys — this is weird — my birthday isn't until tomorrow!" Then from around the corner came Aaron with some of my closest friends, riders, instructors, and managers. They pulled out the sign-in sheet which read "Happy Birthday, Jeff!"

I was floored. The thought that they had scheduled a private ride for my birthday was the sweetest thing ever!
We went through the class led by my good friend, instructor David Zint, with a playlist carefully curated by Aaron himself. The playlist was all songs that we both loved and meant something special to us as a couple. After the class had finished, Aaron unclipped and left the room and I remember thinking to myself (in a sing-song voice) "I'm gonna get a caaaaake..." Instead, Aaron came in with a microphone on and an engagement ring in his pocket.
I didn't see that one coming.
Fast forward a few months, I'd decided to audition for the SoulCycle instructor training program and I'd been accepted. Going into this process, Aaron and I knew there was the likelihood that we'd spend some time apart. We'd just started to plan a wedding when we found out I would be off to NYC for the summer, and then had the potential of not coming back to LA.
Now when it comes to our relationship, Aaron is the brains and I'm the emotion. I was upset because I didn't know what this meant about our wedding — and I'd always wanted to be a summer bride! Meanwhile, Aaron remained calm, cool and collected. We ended up having a small ceremony, just the two of us, knowing that we always have the option to celebrate later. We wanted to make things official before we spent an unknown amount of time away from each other. We ended up getting married six months to the hour after we were engaged, and two weeks later I was off to New York!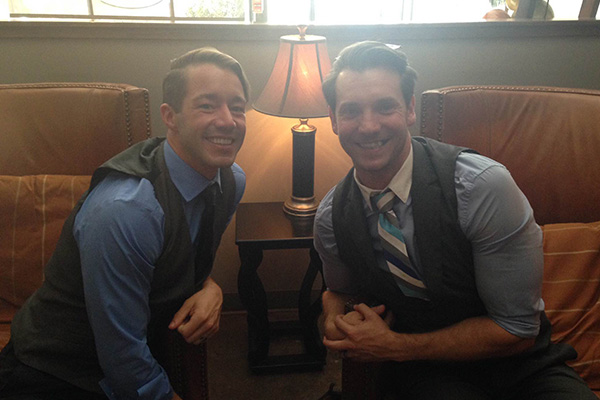 We ended up spending six months apart. After training, I found out I would be coming to Boston, and I was asked to stay in NYC during the interim. Luckily, Aaron was able to stay with the same company and transfer positions, and he came to Boston a month after I got here. (Obviously so I could show him the ropes!)
Starting our official lives together in Boston has been wonderful. There is so much to explore and see, and Aaron is excited about all the day trips New England has to offer during the summer. We've seen a lot of changes — but the one consistency has been SoulCycle.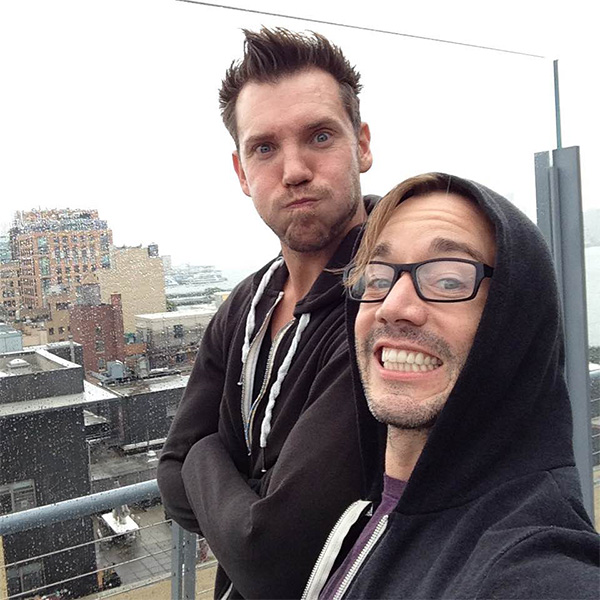 Happy Anniversary, Aaron. This year seems like it's been one week and 10 years at the same time. I can't wait to spend the rest of my life with you.
MORE FROM SOUL