James J.: My Mom's Playlist!
May 8, 2015
Instructors love getting music requests…even from their moms! To celebrate Mother's Day, instructor JAMES JARROTT asked his mom for her top 10 tunes. He shares the playlist — and talks about the mom behind the music…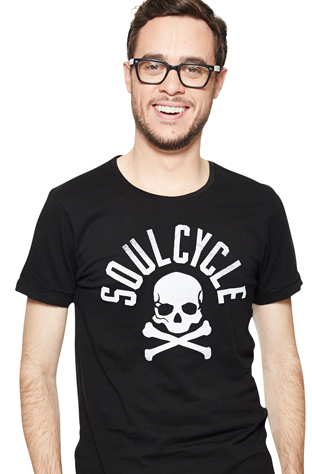 This is a list of songs that my mom personally picked out and sent to me. She offered no rationale (of course) — but I offer some some reasons why these songs are significant!
1.) I WOULD DIE 4 U by Prince
The title says it all. I am a momma's boy through-and-through (actually I'm really a parents' boy through-and-through but there isn't a nationally celebrated Parents Day… but I digress). My mom carried my more-attractive half and me around for 9 months, most of which were on a broken leg, all while sacrificing her body image and sleep...I'd say we still owe her.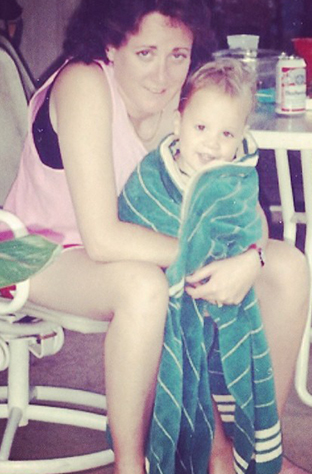 2) SEPTEMBER by
Earth, Wind & Fire
Three of the most beautiful women in my life claim this as one of their favorite songs. First, my mom, Elise. My mom is what all beauty in my life is based on and, ladies and gents, she sets the bar VERY high. Second is, my SOUL partner is crime, Gabby Shaul who happens to be a September baby (catch her classes at W77, RYE, and ROZ). Lastly, but not leastly, is my main blonde: Maggie Jones (who is the ROCKSTAR SM of WTML this summer).
3) DARK HORSE by Katy Perry
One of my favorite memories at Soul so far (excuse the extra serving of cheese here), was getting to ride with my mom in Sue's class this last summer. Sue — begrudgingly...I mean...lovingly - took my request for this song and added it to the playlist. If that wasn't enough to make me the happiest boy alive (those of you who know Sue know why her adding someone like Katy Perry to a playlist was special to me), I remember looking over at my mom who had a smile the size of Texas on her face… and she was singing along.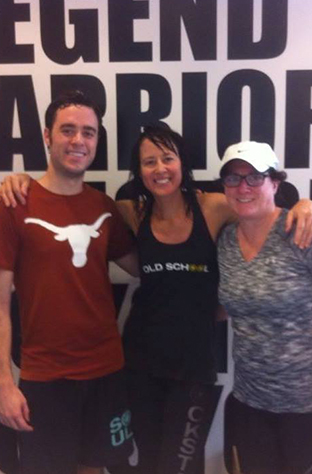 4) HOT STUFF by Donna Summer
If you need an explanation for my obsession with disco, look no further than my creator. (And if you need an explanation for where the Jarrott kiddos get their HOT looks from...) In fact, a highlight of one Christmas was the two-disc collection: ULTIMATE DISCO. #hotmom
5) SATISFACTION by the Rolling Stones
It is with immense pride that I let the world know my mom is a total rocker bad@$$. There has been a boom box in our backyard for as long as I can remember which makes doing yard work just a little more bearable. The Bud Lights were cold (usually in a Longhorn koozie), the sun was hot, and the music was ROCK. A message to the younger generations: Roll your eyes all you want and drag your feet Saturday morning, but when you grow up and don't get to spend those special moments with your momma in the backyard, you don't know what you were missing!
6) I BELIEVE IN MIRACLES by
Hot Chocolate
My parents will be celebrating 30 years of love and craziness this year (pause for applause). If their life was a movie, then I definitely picture this song playing in the background when my bachelor of a father — a well-known Texas Radio-lebrity — decked out in full-on '70s garb coming to pick my stunningly beautiful (and young) mom up from her parents' house. Slow motion, of course, with them in a convertible sports car, and my mom's hair blowing in the wind as they drive off into the sunset. (That image is a dramatization of a TRUE story, folks. The outfit is not dramatized).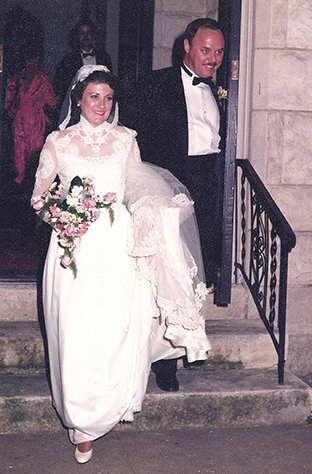 7) WIGGLE by
Jason Derulo
Uhm...so...how to explain this one. My mom claims to have absolutely no rhythm, yet her three offspring know how to pop, lock, and mostly drop-it. What you all don't know about our family is that our kitchen doubles as a dance club while dinners are being prepared. I can safely say, that my mom does, in fact, know how to "wiggle, wiggle."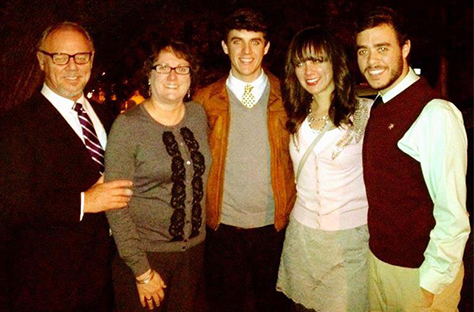 8) IT'S RAINING MEN by
Weather Girls
When I was a kid, I hated sports and conventional childhood activities. I used to design haunted houses in the front yard (they were high end if you ask me) or play gym teacher with my imaginary class (I called myself Mr. Chris because back then I thought teachers picked their names). At one particular neighborhood barbecue gathering on our street, my parents were the proud on-lookers of their son's choreographed routine to IT'S RAINING MEN starring the rest of the kids that lived on the block.
9) FLAWLESS by Beyonce
My parents used to take us to the Texas State Fair & Rodeo each year, but one of the best years was getting to see DESTINY'S CHILD perform live. Ever since then, we've been hooked. That's right, folks, MY Queen B is into THE Queen B.
10) I WILL SURVIVE by
Gloria Gaynor
My image of strength is my mom and my grandma. My grandma is the matriarch of our family and the glue that holds us together. What makes her amazing is how beautiful she is inside and out. And, what's even more special about her is that she IS a survivor. Through the toughest times, she has always remained level-headed and patient. Plus, she gave me the perfect Mom. That's why I love her.
Happy Mother's Day to my Mom, Grandma, and to all the SoulMOMs out there.
Catch classes with James J. at SoulCycle Rye Brook, SoulCycle Scarsdale and SoulCycle West 77th Street! Questions or comments? Email blog@soul-cycle.com!