I've Finally Found a Place to Clear My Head': GABBY PROIETTI'S SOUL Story
June 21, 2016
ocked in a struggle with anorexia, GABBY PROIETTI became isolated from her friends and developed a heart condition. But when she began riding at SoulCycle, she found a safe haven to support her healing. Now she shares her SOUL Story…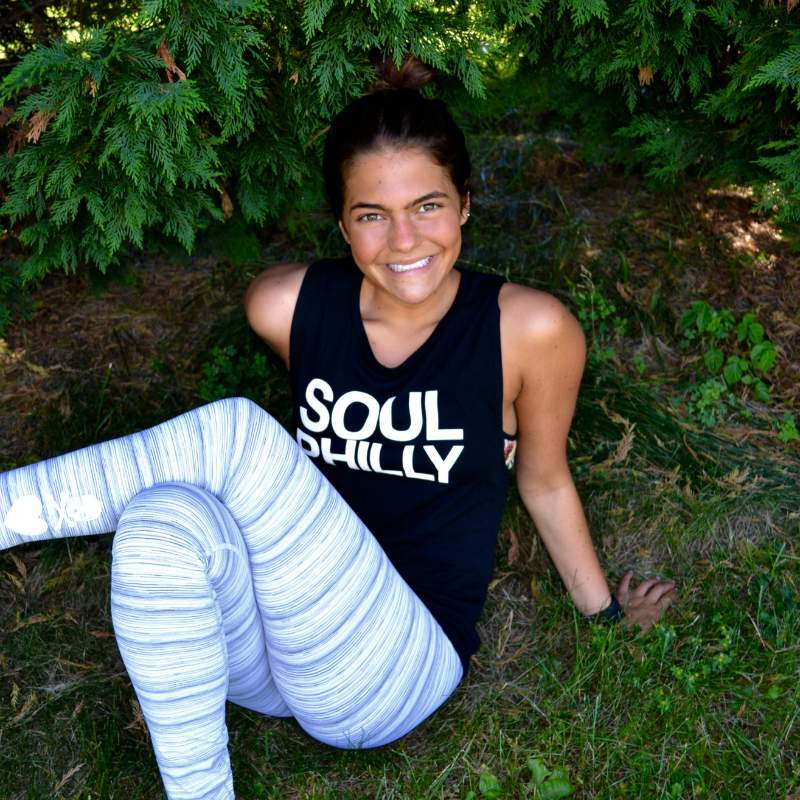 Six years ago, I started a journey I'm still on today, one that initially I did not plan on taking. On New Years Eve 2011, overweight and unhappy with my body, I decided I wanted to make a change. I vowed to work out, adjust my eating habits and change my body. And change it I did: Five short months later, I was 20 pounds lighter and in my doctor's office. My doctor saw what I couldn't at the time and diagnosed me with anorexia nervosa. In that moment, my entire world flipped. My life would never be the same again.
Scared, my mom started to take me to nutrition counseling and therapy sessions each week, but nothing worked. I continued to slide down the slippery slope of my eating disorder. In high school alone, I went through 10 different therapists, two rounds of outpatient treatment and two rounds of inpatient treatment. Being so severely underweight had put a toll on my heart, and I developed bradycardia, an irregular, slow heartbeat.
But my eating disorder didn't just physically change me; it impacted me mentally as well. It kept me from living a normal, teenage life. I feared social settings, going out to dinner with friends, sleepovers or anything that would make me deviate from the control I felt I needed to posses. I worked out every day, doing everything from running and cycling to barre and lifting weights. But I didn't do it for "healthy" reasons: I abused working out as just another way to control the calories I so feared. I felt lost, hopeless and alone. I truly believed no one could help fix the damage I had done to myself and I was convinced I'd forever be living a life I didn't want to live.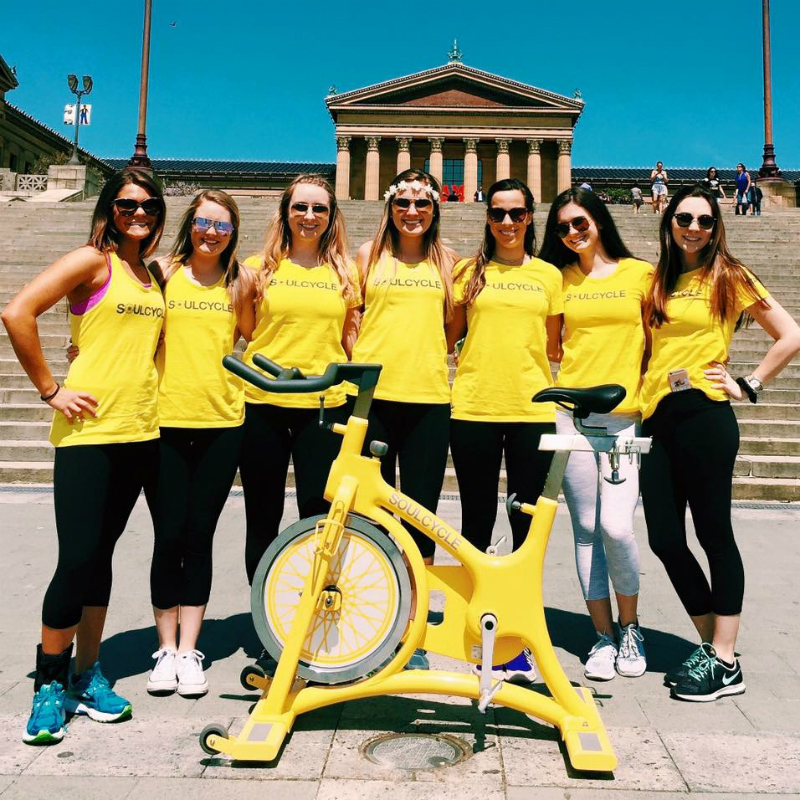 Flash-forward to 2014, when I was introduced to SoulCycle. I loved the experience but didn't have a studio near home. Then, this past month, I joined the front desk staff at SoulCycle's studio in Ardmore, PA.
On Friday, May 26, SoulCycle Ardmore opened and I found myself seated in the second class of the day, at 8:30 AM, with one of our four amazing instructors here, Nick Turk. Nick not only taught a kick-ass class with music that made me lose myself, but the words he spoke flipped my world upside down a second time. During the second-to-last song, after working and pushing my hardest, he told us to "let go." Right then and there, I realized I had the power to let go of the negative thoughts and my old habits.
Since then, I've been riding almost every day at SoulCycle. I clip in not only to get a total body workout, but because I've finally found a place to clear my head, where I can work on myself mentally with every breath I take.
At SoulCycle, I'm surrounded by positive energy and people. I want to thank Nick for his mantras, Sabine for her energy and Ryan and Alexis
for sharing their stories. All four of them give me the strength each class to keep going and "let go" of the negative thoughts that hold me back.
I'll be a sophomore at Saint Joseph's University in the fall. At times, I still find myself struggling to accept myself, yet I have found an escape from the thoughts that have consumed me for so long. I love the community I've become a part of at SOUL, and can't wait to continue to work at SoulCycle while continuing to work on myself.
The information presented is intended to be of general informational use and is not intended to constitute medical advice, probable diagnosis or recommended treatments. Please take an individual approach and consult your physician on which dietary choice is best for you.
Questions or comments? Email blog@soul-cycle.com! Want to ride? Grab a series HERE and book a bike!
MORE FROM SOUL