'It's where I found out what it feels like to love myself': Ali Stagnitta's Soul Story
February 26, 2016
As a teen, AlI STAGNITTA struggled with fluctuations in her weight and self-esteem. Now, she shares how tapping it back helped her learn to love every part of herself, inside and out…

Grapefruit-scented candles flicker at their reflection in a fogged- up mirror. 58 bikes are lined up, handle bar to handle bar. Fifty of them face the instructor, chiseled with rock-hard abs and a warm smile, while the other eight bikes flank the podium, four on each side facing inward. The room is pitch black, besides the four quivering candles that give the front of the room a fire-orange hue. The back wall features a blown-up panoramic photograph of an outdoor cycling course, the trail edged by trees and water. To me, it shows riders the long path they traveled to get where they are at this moment, in this darkened studio. The sea of gray bikes before it leaves each and every one of us with the choice of where we want to go next. I guess that's kind of the point of this place; figuring out where you want to go next while riding on a bike that goes nowhere. Working through your problems in the absence of a phone or a computer. It's just you, your thoughts, some music and a bike. A bike that goes nowhere, but takes your mind everywhere.

When people ask me why I love SoulCycle, I feel like I have a pretty cliché response that always garners some laughs from those who don't fully understand it. For me, SoulCycle is more about the "soul" aspect than the actual cycling. The mental stability and clarity that 45 minutes in a dark room gives me is incredible. The energy flowing through the bike pedals, the inspirational lyrics out of the mouths of the instructor, the sweaty bodies hustling forth in unison, but going completely different places in their minds — that is the soul of SoulCycle.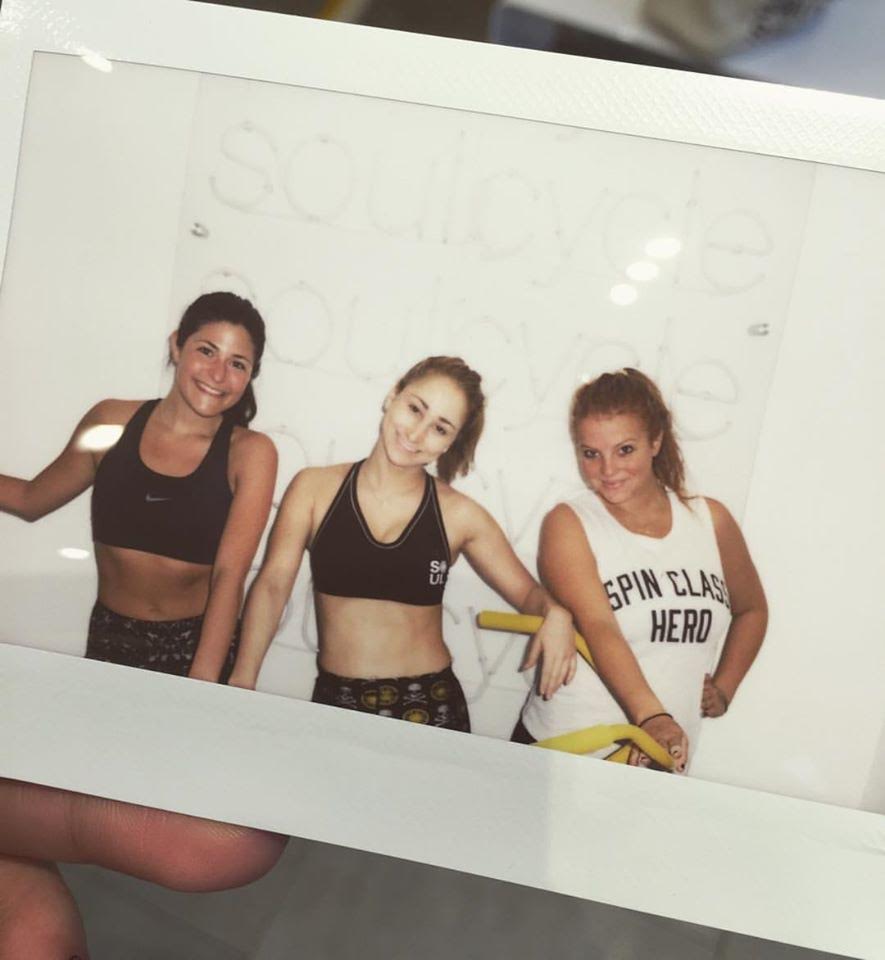 I'm from an athletic family, and growing up, everyone always expected me to be some star athlete, but I was far from it. I was a peppy cheerleader with no hand-eye coordination who hated cardio and wouldn't even run for money. Because of my negative outlook on working out, I struggled with fluctuating weight and low self-esteem. I hated how I looked in my clothes, but I hated the effort of working out more, so I'd just buy bigger clothes. I tried fad diets, such as the 21 Day Fix and the 17 Day Diet and they would work for a few weeks, but then I would get bored. I tried to just "go with the flow" and eat whatever I wanted, which would result in weight gain. Sometimes, I'd have this epiphany and say, "I'm going to do it! I'm going to be healthy," and then when it came to dinner, what's a Jewish-Italian girl who loves food to do? I would sit across the dinner table from my parents and order pasta and then be glared at for my "poor choice" after I had just declared my latest health kick. What I was truly lacking was willpower. The willpower to say "no" to bad foods, the willpower to spend 45 minutes at the gym, the willpower to realize the only thing holding me back from a healthy, happy life was my own self-loathing.
This back-and-forth went on until the summer of 2014. I was in Los Angeles interning for a celebrity stylist and was taken with the healthy lifestyles of the rich and the famous. Everywhere I went, there was a gluten-free option, people drank their meals in juice form rather than eating them and everything was locally grown. It was easy to be healthy in LA and my surroundings inspired me to keep going. This was when I started what I call my SOUL journey. SoulCycle had just arrived on the West Coast, and it's reputation as a "cardio party" preceded it. A friend and I decided to give it a try on a Wednesday morning with
David
in the
West Hollywood studio
.
He looked like a good-looking guy in his instructor photo on the site and we liked the music on his i
nstructor profile page,
so we thought we'd give it a shot. I walked into the studio, the sun glaring through the large windows and reflecting off the white lockers. Women who all seemed to know each other talked in groups as I quietly put my things in the locker and slid on my rented cycling shoes. I was freaked out, but excited to see what the class what all about.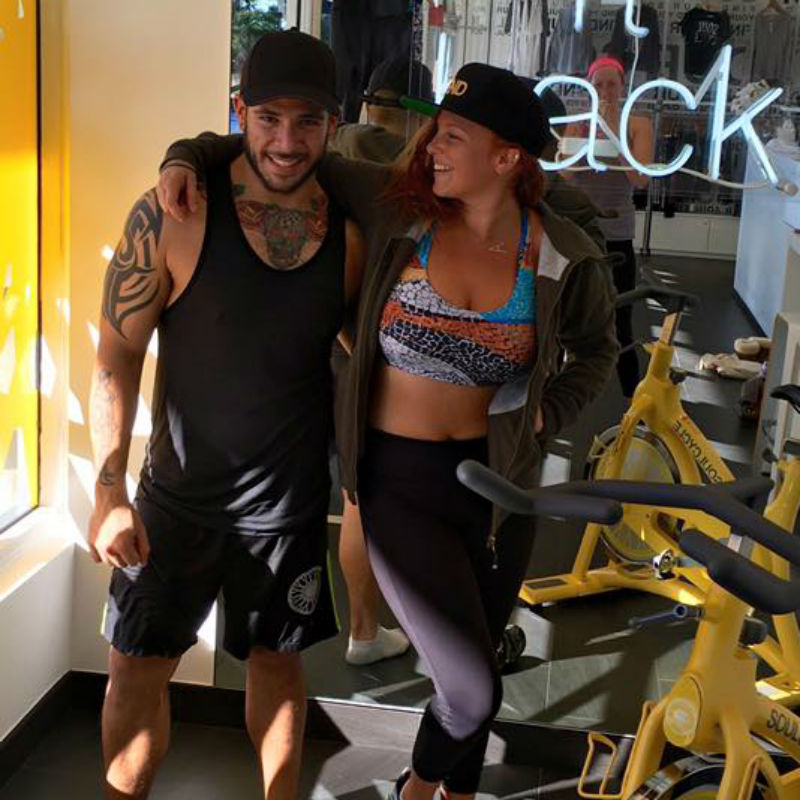 I chose bike three — front row, three bikes in from the right side. Why did I choose to be in the front row for my first SoulCycle class? I couldn't tell you what was going through my mind, but I will tell you that I don't regret it and I've never, ever ridden anywhere but the front row since. The music started and Dave, donning a skull and crossbones bandana on his head, took the podium and began to speak. That was the moment I knew there was something special about this place. He spoke about his daughter, and how he had just kissed her on the head and told her he loved her. This ride, he explained, was fueled by that love. He looked out into the dark room and said, "Think of someone you love, turn up your resistance and ride for them. This isn't about you. Be ignited by passion and love and let that carry you to the finish line." And so I did. I thought of my mom, who can't ride or run or do anything she truly loves to do because her past injuries have hindered her from doing so. I turned up my resistance and felt my legs beg me to stop, but I kept going. I closed my eyes, let the sweat drip down my face and vowed that this was it, it was time to be a better version of myself, to be ignited by passion and love and let that carry me through the challenging times.
I relocated to DC in the fall of 2014, but refused to go to SoulCycle when it opened a studio there. I thought it couldn't possibly measure up to my experience in LA. So, I avoided it until my best friend, Sam, made me go with her to Megan Kelly's class on a November night in 2014. It was cold and I was in sweats, saying out loud how different this would be and preparing myself for disappointment; but inside, that spark was still lit from my
Summer of Soul
and it was waiting to be reignited.
Megan took the podium, just as I saw Dave do months before when this whole journey began. She swung her arms around, banged her head up and down and screamed "YES YOU CAN!" at us until we believed we actually could do anything. I went up on the podium after class and hugged her. At that moment, she became the only DC instructor I would go to for about six months.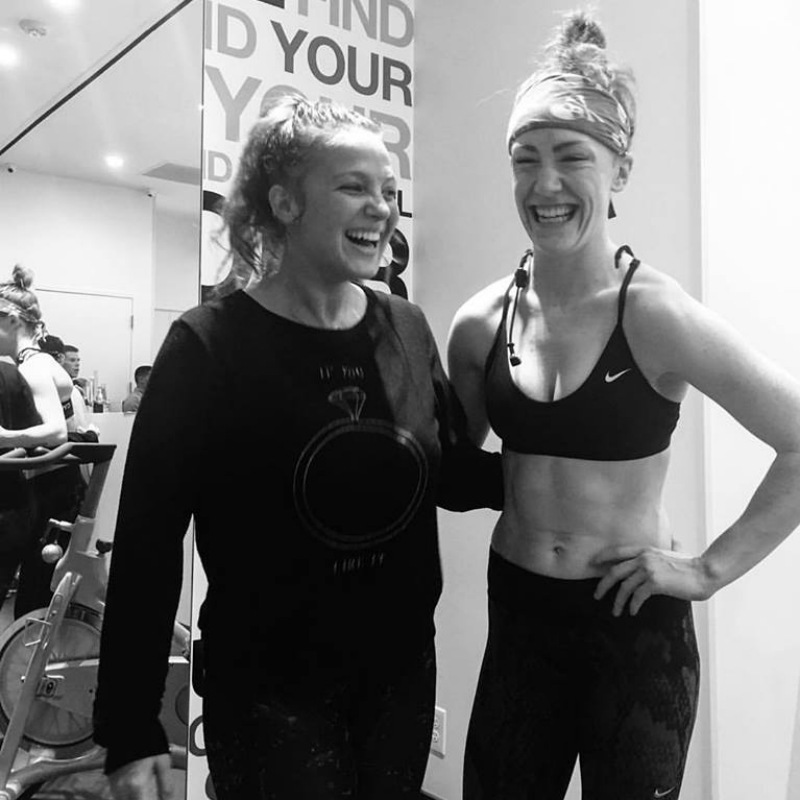 Fast-forward a few months. I returned to LA, this time in Santa Monica, to work for a magazine. I got right back into SoulCycle as soon as I got there. I wanted to take the classes taught by the instructors I had taken the year prior, but accidentally ended up in a class taught by a dark-haired man with the boundless energy of a puppy named
Franz
.
Throughout the summer, I would venture to Malibu to ride with Franz every Friday and I would be with
Lindsey in Brentwood
every Monday and Wednesday. Franz dressed up like Uncle Sam for the fourth of July and Lindsey played Classic Rock oldies for my dad, because it was the only way he'd agree to take a class. I would hug the instructors at the end, thank them and get on with my day, fueled from my morning workout.
I lost eight pounds in two months that summer, eating healthy and doing SoulCycle, but it wasn't just the cardio aspect of SOUL that made me strip the weight; it was the confidence and willpower it provided me. It was the one place I felt whole and human. I could cry, I could scream, I could sing along, I could look like an absolute fool and no one around me would care, because they weren't looking. They were fighting their own battles, just as I was. The best part was that we were all in it together in a judgment-free zone.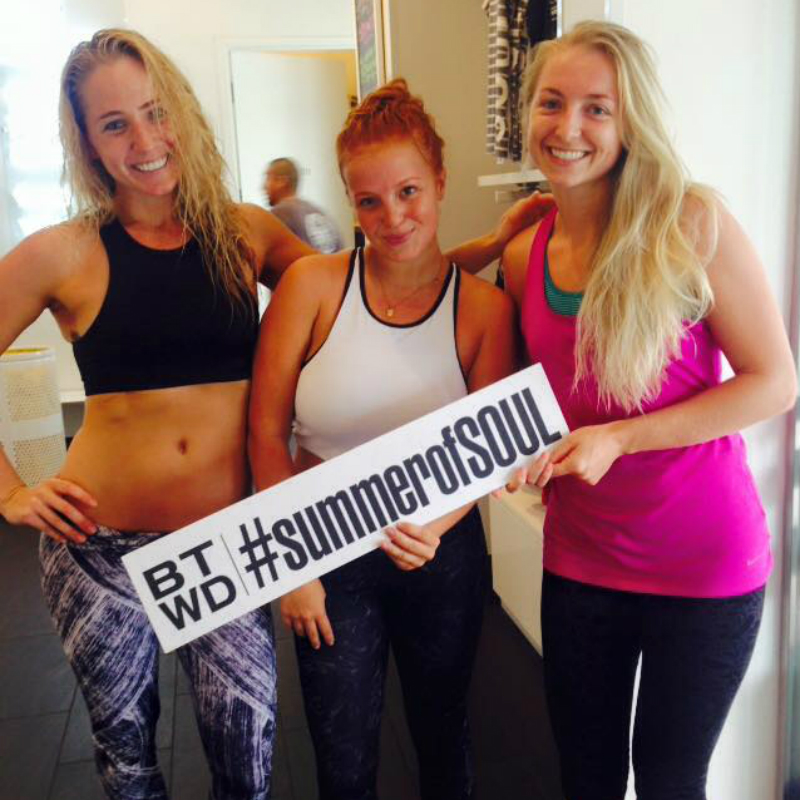 Back in DC, my best friend Alex was beginning to teach at SoulCycle. I cried during her first class at the West End studio in September 2015. It was the first time I had cried during a class at all. I sat on bike six, in front of Alex but slightly to her left, close enough to look into her eyes the whole time and laugh and smile. In the second to last song, a "soulful" number, Alex walked around the room and blew out the candles as she talked about expectations and insecurities. It was what she said that brought tears to my eyes. "I had a thought the other day," she said as she clipped back into the bike. "I thought about what it would feel like to actually, truly love yourself. What would it feel like?" And it was at that point that I realized I wasn't sure.
I decided that I was going to find out, and SoulCycle made it possible. I started to go five to six days a week, sometimes twice a day. That place, that dark room on bike number six, is where I found out what it feels like to love myself, to feel whole, to feel happy with just plain me. I worked through the problems in my head 45 minutes at a time. I worked through them with Alex and Natalia and Kathleen and Megan and Krista and Tiffany riding tall in front of me. Natalia hugged me as I cried after riding to a powerful ballad that sang, "I don't know the monsters you knew, but I'm trying to forget the ones I met, too." Alex looked me in the eye as she turned up my resistance knob and slowed me down, only for me to push back harder.
Kathleen slapped the wall while she sang to Florence + the Machine, as I pedaled harder and hit my handlebars to the beat. I screamed at my friend Jeff riding next to me to "GET UP" when I saw him sit down during a song. I walked to class with Sam at 6:30 AM to ride in Alex's 7 AM class on multiple occasions. By going through these motions on a bike, I not only learned to love myself, but also to do something for myself that makes me happy instead of relying on others to feel fulfilled. I am supported and I am a support system at the same time. I am part of a community. I am part of the SOUL family.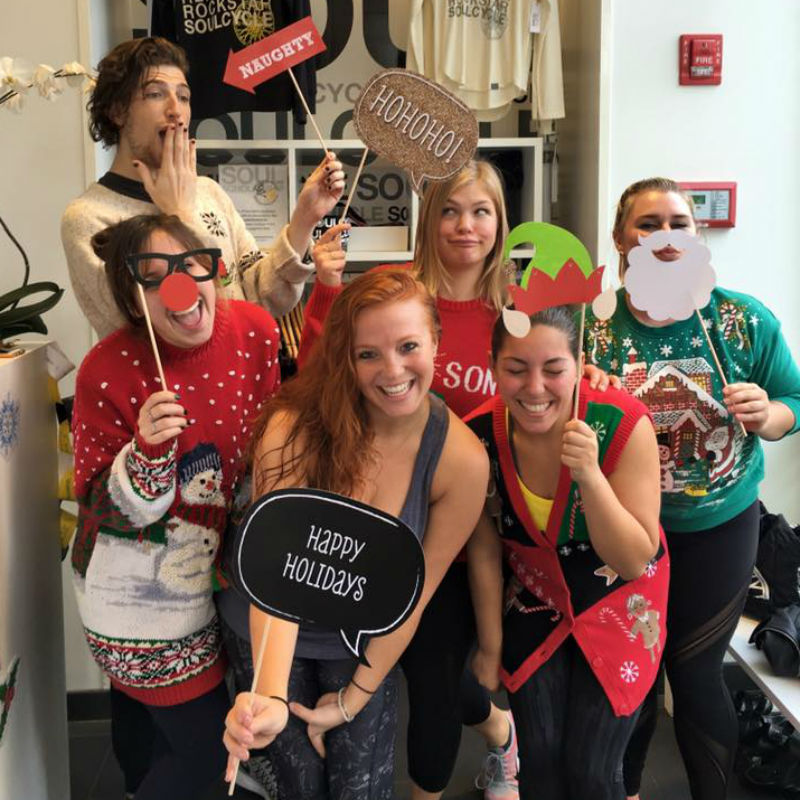 Do you have a Soul Story to share? Email blog@soul-cycle.com! Want to ride at SOUL? Grab a series
HERE
then book a bike!
MORE FROM SOUL