Inside Noah F.'s Soul Journey
November 2, 2015
Losing his father suddenly 10 years ago gave NOAH FEINBERG new motivation and inspiration. Now teaching in NYC, he shares how he still channels that drive into chasing his dreams…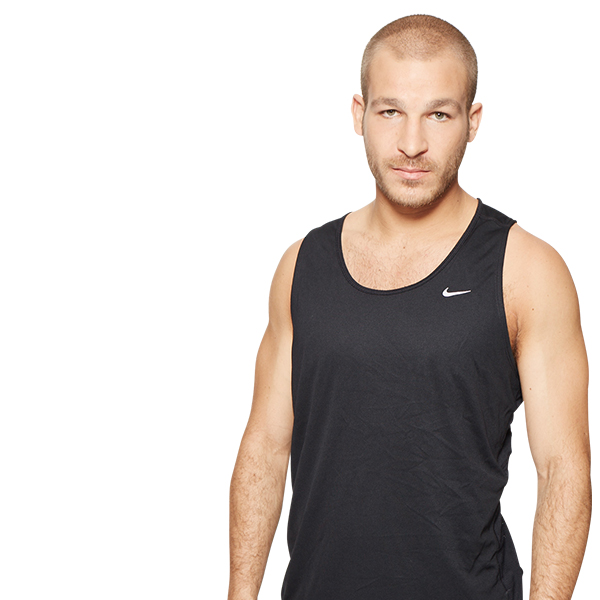 I found SoulCycle after I graduated from college, as I was looking for a part-time job while I continued to search for a full time job in the tech sector. I grew up in Sag Harbor, so I had heard of SoulCycle, but knew nothing about it except it was a new booming company. Since I had a background in fitness, I figured I would give the front desk job a shot.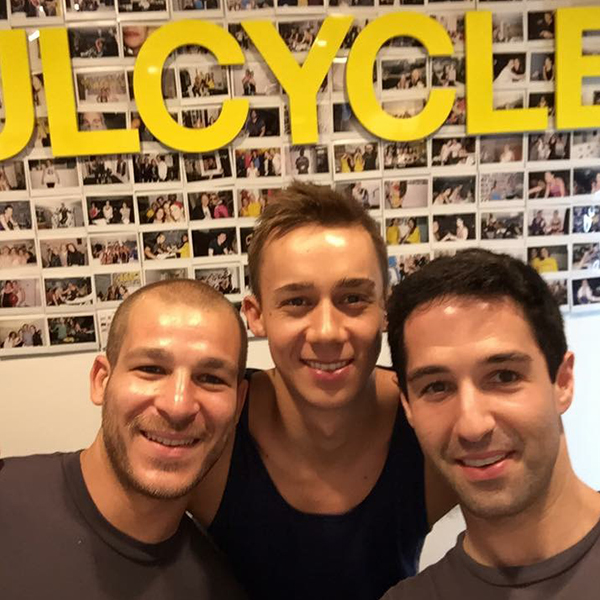 I channel much of my motivation and inspiration in life through an ordeal from about 10 years ago. When I was 14, my father was arrested under false charges. I never understood why, but the media made a huge mess of the situation without knowing the story. After six months of the media eviscerating my father through print and television, I could see that my father started to crumble.
On March 26, I watched some college basketball with him, told him I loved him and went to bed. My father was gone in the morning and didn't reach out all day. After school, I found out my father had taken his own life. At age 14, I saw inexplicable pain, but it is from your darkest point that you can turn around and succeed. This fatherless disadvantage in fact became my greatest advantage, as if it were a superpower. Four years later, my father was proven completely innocent. I think of him constantly.
My ambition and motivation stemming from that was like a physical weapon. The excruciating pain never goes away, you just learn how to flip it into a healthy, adaptable lifestyle. I didn't want to be like my peers or the kids around me; I embraced being different and seeing life in a much different way. When naivety is ripped out of you at that young of an age, growing up quickly and stepping up to life is your only option. I am simply at SOUL because I am happy. That's it. Happiness. And I want every coworker and rider to absorb that happiness too.
After I discovered SOUL, my first class was with Emma at E83, and I felt lost. I didn't know if I missed an email describing the choreography, but everyone pushed up at the same time and I was wildly confused. I felt like I was really worked by the end of it though — I just didn't remotely know how to do the workout. I kept coming back, though, because it was the only form of cardio I actually enjoyed doing (plus it was free for employees). I had never done indoor cycling before, so there was definitely a learning curve. But once it started to click, I was riding each day.
I rode in Olivia Ward's 1:00 PM on Fridays for a long time. After a while, Olivia came up to me and told me I was an incredible rider. I never thought much about it, but definitely loved that she noticed my talent as a rider.
One day she came into the office and said she was pregnant and that I was going to ride up for her that day. Just like that. I didn't question it and just hopped on the podium and didn't look back. I rode for her a few times a week, along with clipping in for class with Rachel W., Trammell and Daniel Weiner.
I had actually stumbled across Trammell randomly, and realized he was the truth. He was playing the same hip-hop I grew up on, songs I hadn't heard yet at SOUL. He was killing it and was always pushing me to my limit. Experiencing Trammell teach made me realize that there may be a spot for me here as an instructor. Olivia encouraged me so much (and continued encouraging me), Trammell, Daniel and Rachel all had my back, and so I finally decided that I would prepare and audition. Each one of them acted as older siblings and friends, and it was the guidance I needed.
Being an instructor is so different in every way. Podium riding is a different ballgame, and the energy needed to teach a class as opposed to riding in one is much greater. As a rider, you move with the beat and do as the instructor says, but as an instructor, you are now the orchestrater of energy and movement. It is a serious rush to teach, and the science behind instructing a class is complex but incredible to learn.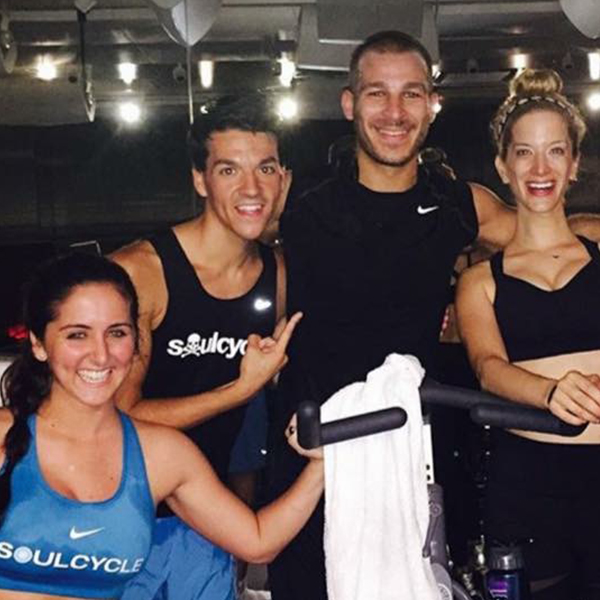 I have immense respect for all of my training officers — they helped me really come to my own through the training program and just helped me as a human in general. I worked really closely with them on what market I wanted to end up in once I graduated, and they had so much love and support for me.
The decision became clear as day. New York was where my family, friends, SOUL community, and mentors were. I was supposed to be an NYC instructor, and that ignited a new fire in me. I want to be phenomenal at the job, and SoulCycle NYC allows for me to progress endlessly. I couldn't be happier.
New York City is where the whole world congregates to chase whatever the hell they are after. It is a city in its own league with a pace and flow that is hasty and ongoing. I love all of the ambition here and people grinding. As a 24-year-old who is willing to take risks at a young age, NYC is the perfect place for me. I am also just "New York" to the core, so I love it. Everyone minds their own and is focused on themselves.
My personal mantras are always changing and evolving, so I don't have just one that inspires me — I have a lot that inspire me, but hundreds I live by. I am open to learning and to life.
Questions or comments? Email blog@soul-cycle.com!
MORE FROM SOUL