Inside Nina Rutsch's Vineyard Wedding
October 12, 2015
Instructor NINA RUTSCH just tied the knot! Two weeks after her wedding, she shares her favorite photos and moments from the big day…
Congratulations! Tell us all about the wedding.
Chad and I just got married Sunday, September 27th at Corey Creek Vineyard on the North Fork of Long Island. My family has had a beach house there for about nine years, so it's a special place — low key, big sky, beautiful beaches, all amongst vineyards and farms.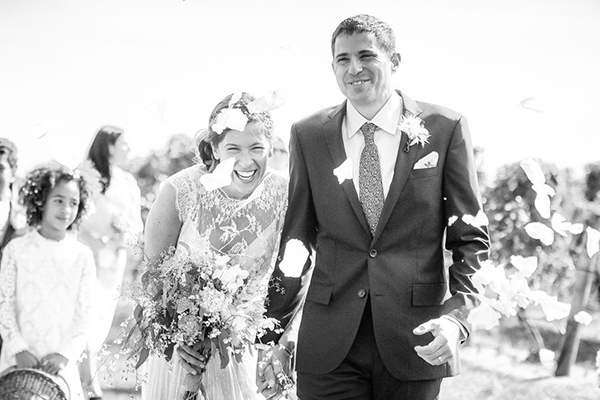 What did you want for the wedding celebration?
I wanted a very boho chic, laidback feeling. My mom and I love to shop for antiques so we decided to start a collection of antique vintage cake plates, which we used that day. It was a fun project and added a really personal touch to the decor. Below is a photo of my mom and I walking down the aisle!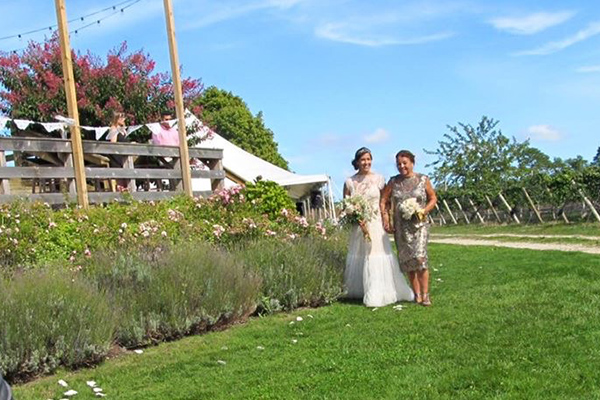 How long did it take to plan?
Chad and I got engaged on Christmas Eve last year so I planned the wedding quickly with the help of my sister Viki, who's a florist, prop stylist and set designer, and my maid of honor, Margherita, who was the person who set Chad and me up on a blind date almost three years ago!
At the rehearsal dinner
How many people attended?
We had 90 guests so it remained very personal and intimate. As a stylist, I've been a wedding dress consultant and I've done hair and makeup for more than 20 weddings, five of which were for my best friends, who were all there that day. So naturally, I did my own makeup and hair for my wedding… which left most of my friends in ponytails!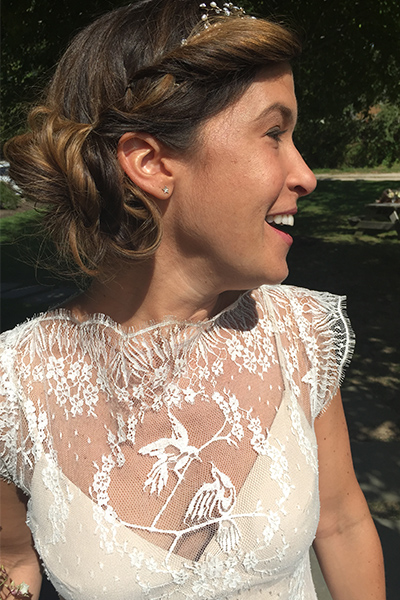 Do you have a favorite moment?
Well, it's nearly impossible to choose one, but we exchanged our own vows and it was a really loving moment. We were married by an interfaith reverend whom we met through some of the local vendors we used for the wedding. That kept the whole day feeling very community-oriented; from the caterer to the photographer to the cake designer, everyone knew each other!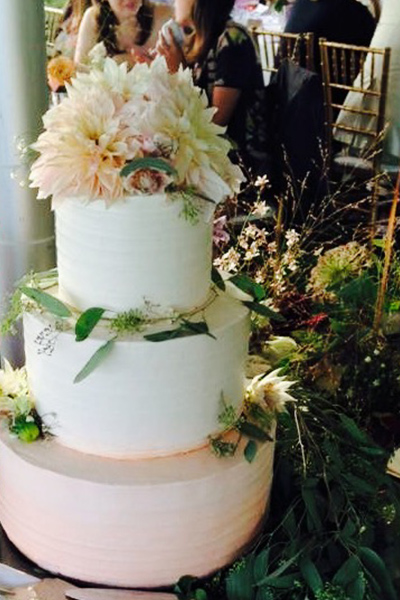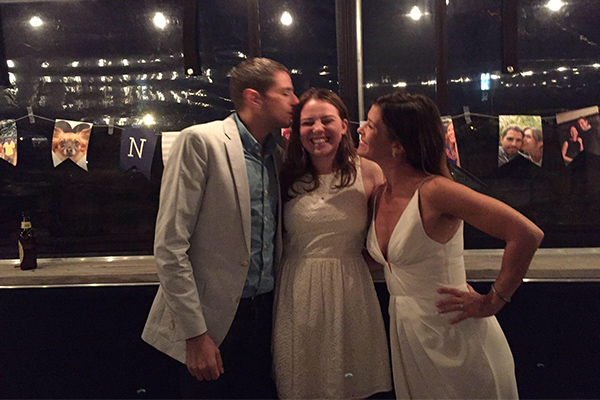 Becoming a stepmom to Chad's daughter, Nova
What was the first dance song?
"Just the Way You Are" by Billy Joel. But I also broke it down in my gown to Silento's "Watch Me" with my niece and nephew. We whipped and nae naed, and the dance floor was on fire once the sun went down!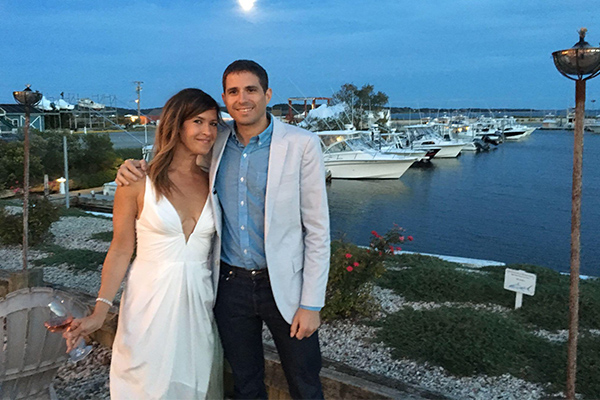 Amazing!
The weather was unreal — it was one of the last warm, sunny days of September. And that evening was the full harvest super moon which started to rise over the vineyard as the wedding was winding down. Later we all watched the full solar eclipse at the beach, an incredible gift to us from Mother Nature!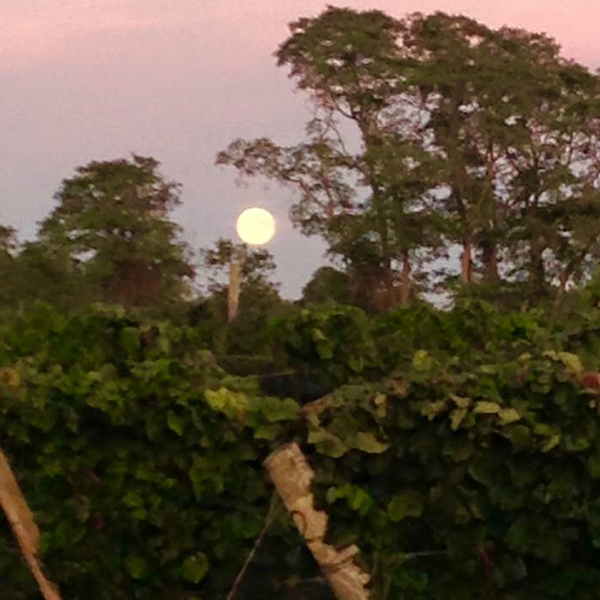 Did you go on a honeymoon?
We stayed out on Long Island for two full weeks, which was our honeymoon and wedding weekend all together. It's the most beautiful time of year out there. Chad bought me a real outdoor bike as a wedding present. (SoulCycle is still my favorite!)
Anything you want to add?
The wedding day flew by like a blur, just as everyone said it would. But it was a really amazing and happy blur!
MORE FROM SOUL