Inside Michelle's December Challenge
December 14, 2015
Don't let the stress of December get you down! Instructor MICHELLE POLERA opens up about the daily ritual that's keeping her happier than ever this holiday season…
The holidays are my absolute favorite time of the year. But through finding the perfect gifts, decorating the tree, and making time to celebrate with my friends and family, it can be overwhelming. Then December 31st comes and I think, "Where has the year gone?" and "What have I done?"
It's super-easy to get down on yourself about things that did not come to fruition for 2015. Personally I have a tendency to put more weight on my failures than on my successes. It is something that I continue to work on, both in and out of class. That's why I decided to do a DECEMBER CHALLENGE!
What is my December Challenge?
Every day for the month of December, I write down one success in 2015. It can be a measurable success (like a promotion or a reward) or it can be subjective (such as an awesome class that I taught or a rider that I inspired). Really, it's anything that I feel proud of throughout the year. Anything that I can look back at and say, "Yes, that was awesome!"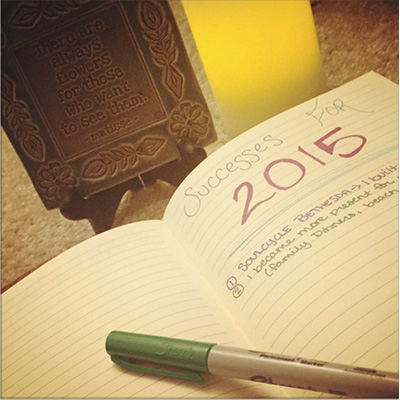 I'm only part of the way through, and I already feel a difference! I'm coming into the new year feeling accomplished and grateful for my life!
My hope is, by the end of this challenge, I will have concrete evidence of my successes: 31 actions that I can be proud of. 31 steps to be grateful. 31 reasons to CELEBRATE 2015!
Whether or not you feel inspired to join this challenge (it's never too late!), I want to encourage you to take some time out of your busy days and meditate over some of your successes. This way we can step into the New Year with little regret and great excitement for what's to come! Gratitude is the strongest antidote. I encourage you to use it!
MORE FROM SOUL