Inside Leah Life's Soul Journey
February 18, 2016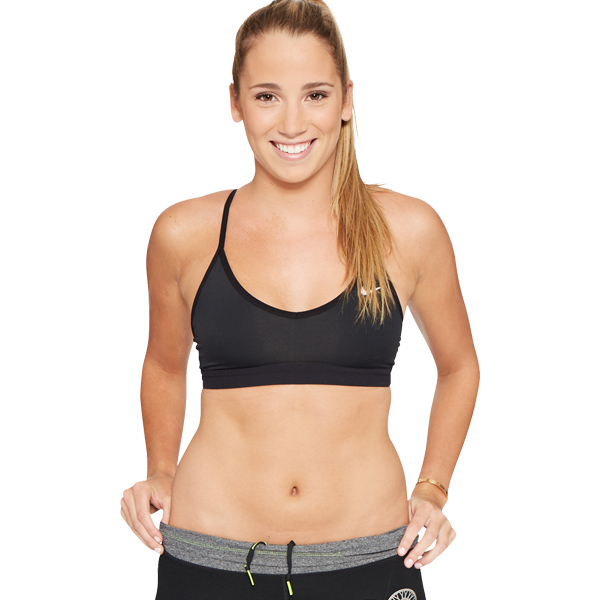 I had always been hesitant to try SoulCycle when visiting New York or LA — I'm not going to lie, at first I was a skeptic. I was about to start my senior year at Georgetown when I found out the first DC studio was going to open. So, when I was visiting my Soul-obsessed older sister in San Francisco over the summer she convinced me to take my first class, hoping I would love it as much as she did.
That first class was a whirlwind. I rode with Heather A. at the Union Street studio, and I specifically remember riding behind my sister and just trying to keep up with her and the beat. (I should note that this is the only time in my life I have ever admitted that I couldn't keep up with my sister. She's going to be far too pleased with herself when she reads this). But instead of leaving the class feeling defeated because I couldn't do everything, I left feeling inspired and invigorated by the instructor and the people around me.
The community that SoulCycle created in that studio kept me coming back. Athletics have been a huge part of my life as long as I can remember — I played three varsity sports in high school and I was recruited to swim at Georgetown. A hip surgery ended my college swimming career early and I barely worked out for two years because I couldn't find the motivation to go the gym by myself. I missed the team aspect of sports and couldn't find a replacement for it until I went to SoulCycle.
I became seriously invested in SoulCycle when I was going through a rough time at the beginning of my last semester of school. I wasn't in a good place emotionally and I was applying to medical school at the same time, so I was pretty stressed (to say the least) and SoulCycle became my outlet. I walked out of classes feeling stronger both physically and mentally thanks to the DC instructors and Soul community. I heard there was a DC audition coming up and in the back of my head I kept thinking, you need to audition. My best friend Chris Pepe had the same nagging thought, so we decided to go for it together.
Before I heard back from SoulCycle, I found out I was accepted into medical school. To my surprise (and my parents'), getting into med school didn't make me feel complete. It didn't even make me that excited, but when I found out I was accepted into the SoulCycle instructor program, I was THRILLED.
I knew instantly that I wanted to be an instructor. I wanted to bring the energy and passion that invigorated me during my time of weakness to others. That became my new dream, and school has been put on a back burner for now. SoulCycle has allowed me not only to help and inspire others, but also do a little soul-searching of my own and to follow my heart to become a happier and stronger person.
While my SOUL mantra "live your best life" started as a play off my last name, I love it. Whether inside or outside of a SoulCycle studio, I want people to embrace the idea that we can choose to change our lives for the better every single day.
For me, it came down to following my gut despite the general opinion the medical school was the "right" course for me directly after graduation. It can be as simple choice or a groundbreaking change, but we can choose to live our best life every single day.
MORE FROM SOUL