Inside Bevin Prince's Island Wedding
July 11, 2016
ix weeks after saying "I do," instructor BEVIN PRINCE shares her photos of her wedding to Will Friend and gives us all the details on her destination celebration in Turks and Caicos…
Congrats on your wedding! How did you start planning it?
Will and I have friends and family all over the world. So when it came to planning our wedding, we knew everyone would be traveling, so we decided to make a vacation out of it. We were so fortunate to have 70 of our closest friends and family members travel to the Beach House in Turks and Caicos to celebrate and support us.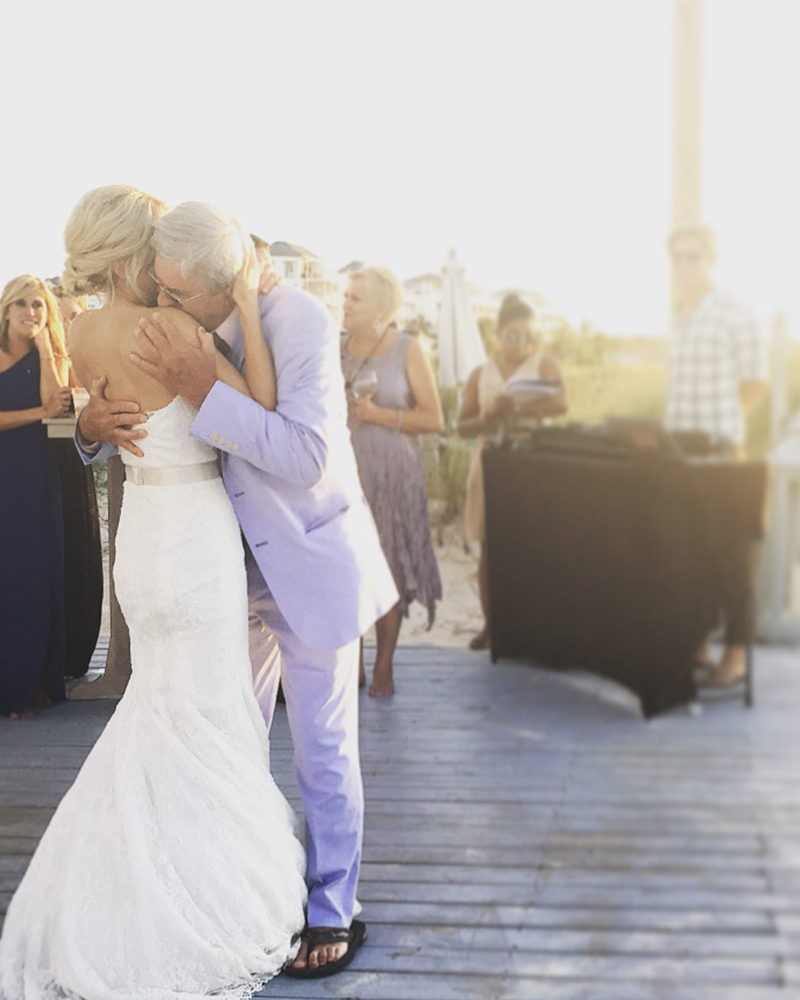 Amazing. How long were you all there?
Will and I both are really laid back: It was 5 days of boats, beach parties, snorkeling, fishing, dancing and a whole lot of love. Destination for the win! Destination allowed us to really get to spend a lot of time with each of our guests and more importantly give them a chance to connect with one another. I will say this: We rallied a dream team that weekend.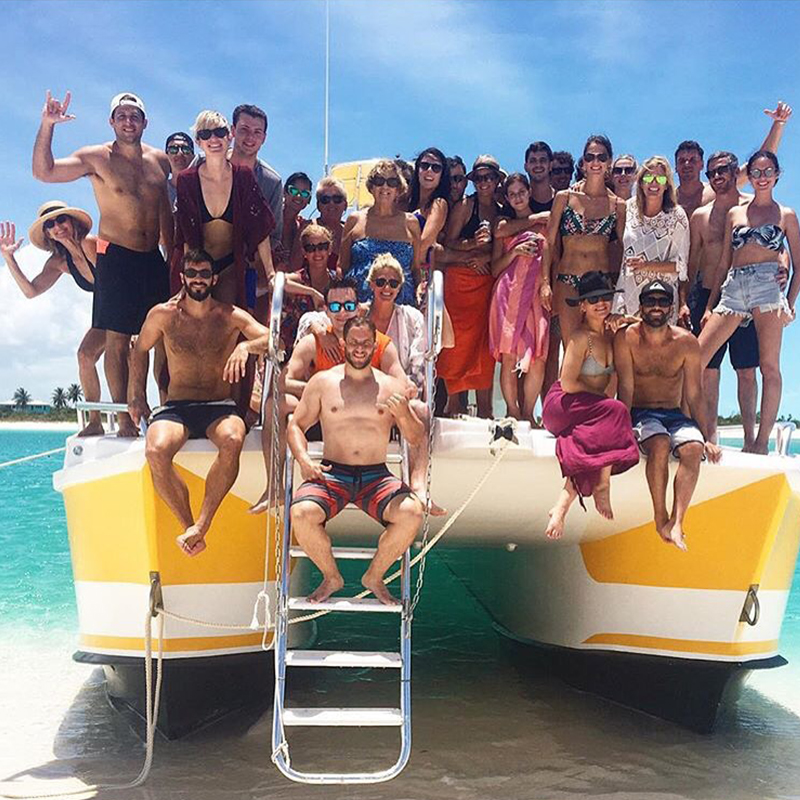 How long did it take to plan?
We picked the venue about 10 months before the wedding and then, other than a few things here and there, didn't really start the actual planning until three months before. The fact that it was a destination limited a lot of our choices on things, which was a dream for me. I am also not much of a planner and people never really remember the place settings, but here is a picture of mine.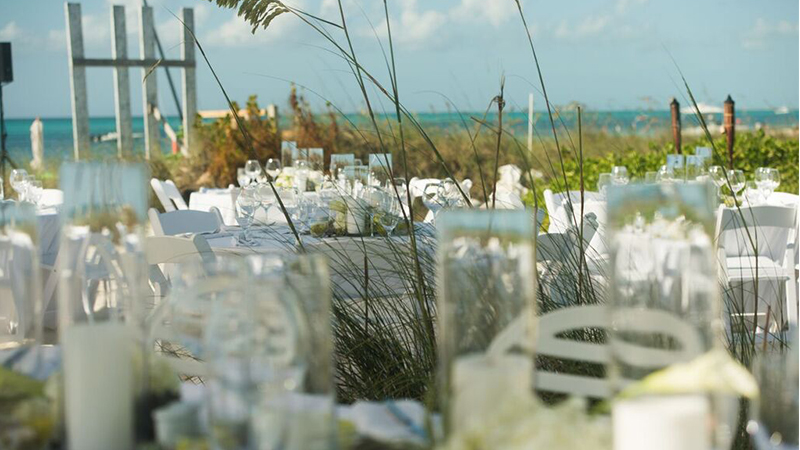 Did you always know that you wanted to get married on an island?
Picking the location was the most difficult part. We knew we wanted to get married on the beach — and we wanted direct flights and a venue we could rent out. That eventually led us to Turks and Caicos. For me, it was a dream wedding. It validated our choice to spend our lives together, in a way. We watched our friends and families merge into one tribe over several days and that was the greatest thing I think I will ever experience.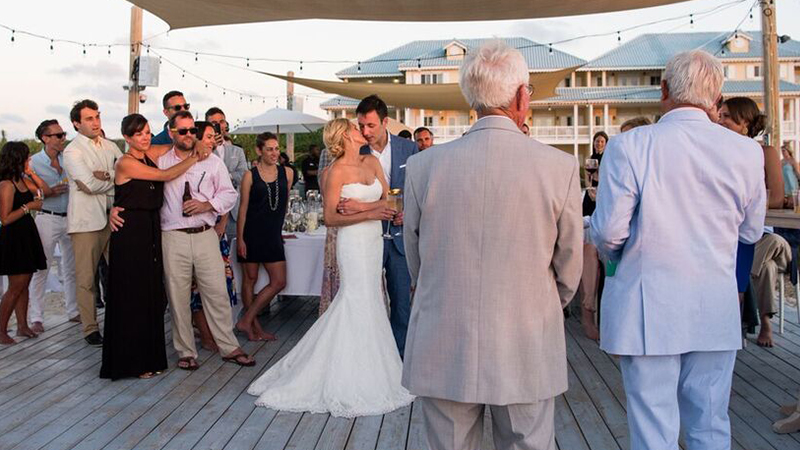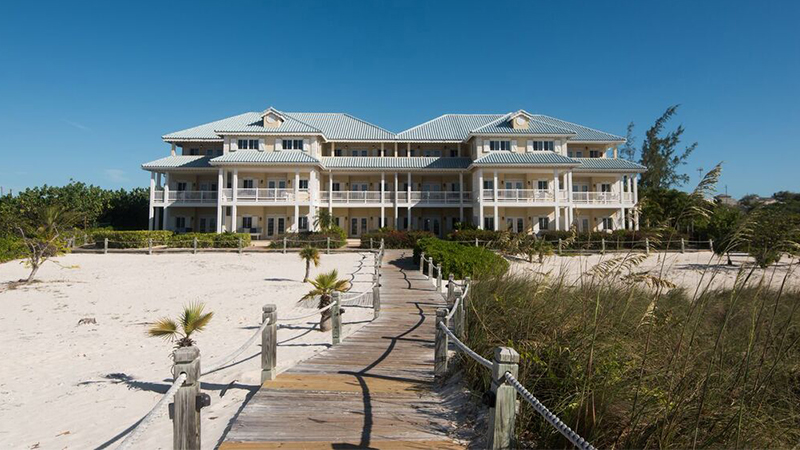 How many people attended?
70.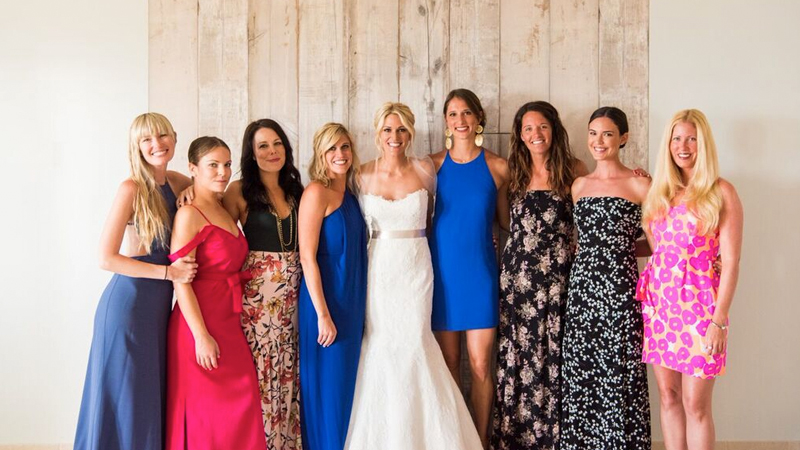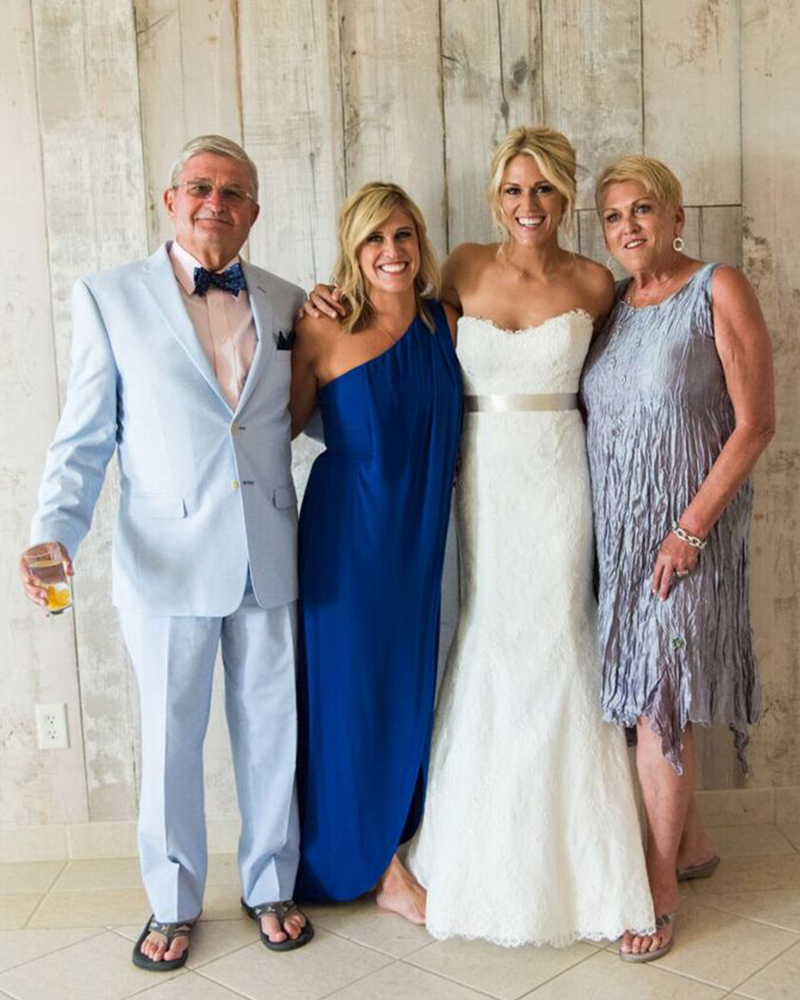 What was your favorite moment?
When I woke up the day after our wedding, next to my best friend and realized he was now my husband.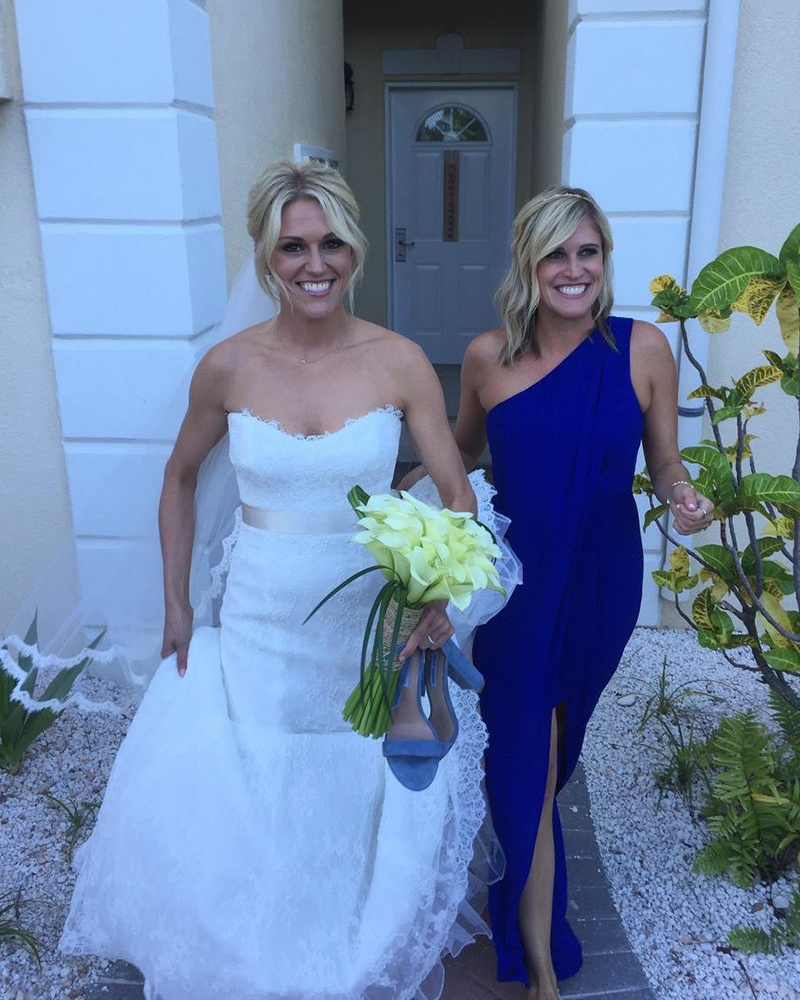 First dance song?
"Oh Darling!" by The Beatles.
Who married you?
A lifelong friend of Will's and a dear friend of mine from London, Robin Kingham.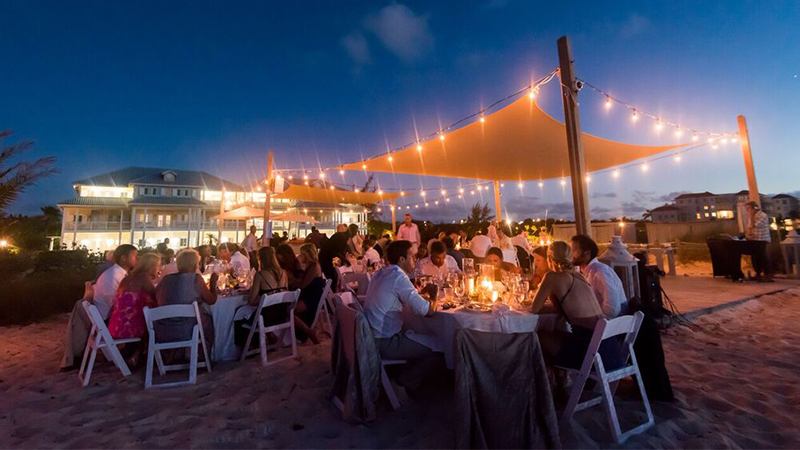 Okay, let's back up a little. How did you and Will meet?
We actually met when I was waiting tables at ABC Cocina in New York City. He called me the next morning at 8:00 AM... To say Will is ambitious is an understatement.
And romantic! Tell us about the proposal?
We were in London, visiting Will's family. We went to lunch at the home of one of Will's best friends. I had walked away and Will's friend ask him if he was going to marry me. Will replied that he always knew he would marry me. Will's friend asked him, "Why not ask her now?" In true Will fashion he immediately called my father, got his permission, and then got on one knee, with a Haribo candy ring, and asked me to be his wife.
That is VERY sweet, gummy ring and all. How about a honeymoon?
We're waiting until our year anniversary to go on our honeymoon. I have no idea where we are going — Will is planning to surprise me.
Keep us posted!
Questions or comments? Email SOULlife@soul-cycle.com! Want to ride? Grab a series HERE and book a bike!