'I'm Emotionally and Physically More Confident': Maria's SoulScholarship Story
December 14, 2015
In 2015, SoulCycle launched its SoulScholarship program in partnership with the Carrera Program at the Children's Aid Society. It gives New York City students the opportunity to ride regularly at SoulCycle and attend seminars about everything from healthy eating to career preparation. We talked to SoulScholar MARIA, a 15-year-old 10th grader at The Urban Assembly Institute of Math and Science for Young Women in Brooklyn, about how tapping it back with the pack has impacted her life...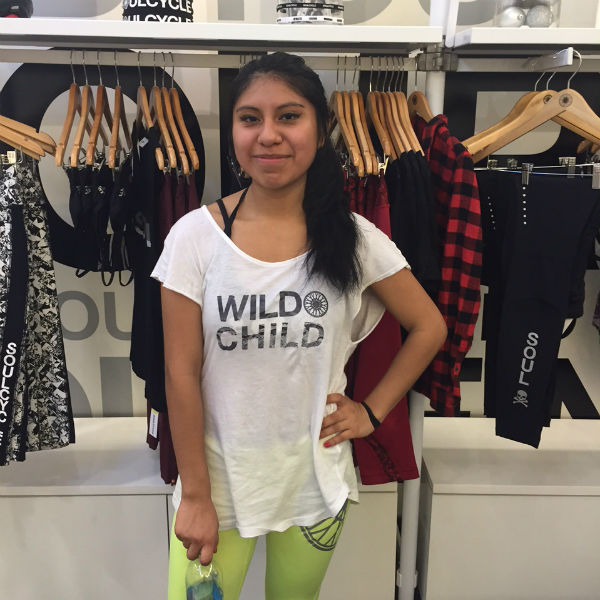 The SoulScholarship program was offered to me by Ms. Hailen in my school. I'm not confident in myself all the time, and I thought working out could boost that. I did some research on SoulCycle, and was really excited to try it.
Now, I feel like whenever I walk into any room, nobody is paying as much attention as I used to think they were. I learned that whatever I feel comfortable doing, I can just do!
My favorite song is one Rachel W. plays a lot in class: "Love Myself" by Hailee Steinfeld. It's mainly about loving yourself and having good body image and confidence. It was a coincidence that it came on when I was working out. When it started playing, it really made me push myself!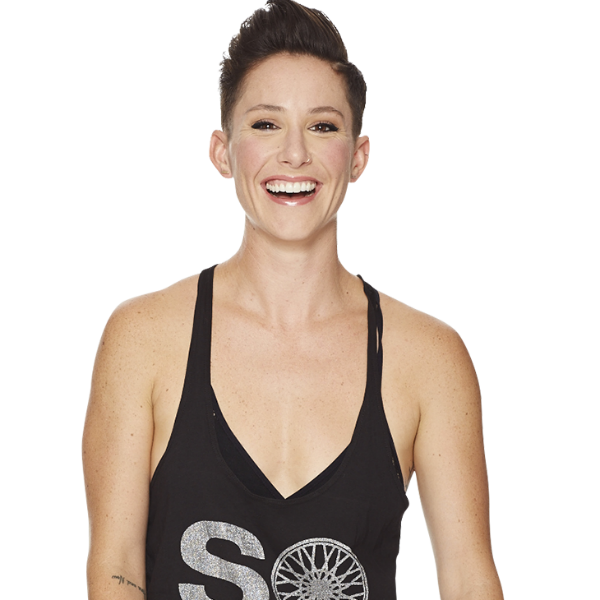 Rachel is my favorite instructor. She's really amazing. Her words when we're working out give us motivation that is really inspiring. When Rachel says, "whatever happened outside, leave it outside, this moment is just for you," I feel it.
On my first ride, I remember later on in the day feeling really numb and sore. The workout was really hard, that is what I hadn't expected. I didn't know I had to push myself that hard. I felt kind of proud. I got home in this really good mood.
Julie [Koster] and Ashley [Mashishi], who run SoulScholarship, are really cool. THEY seem really happy and they love what they do and their vibration of happiness is awesome.
In addition to working out at SoulCycle, we've done job readiness courses in the program. That's been really helpful, especially because I hadn't done a resume before. During the job readiness class, they even gave us a template – it was really helpful! I don't know what I want to be yet, but I would like a career helping people.
I also write stories, fiction. I'm reading the book The Perks of Being a Wallflower. I watched the movie first, and the book is just amazing. It's really deep; it's emotional. I remember in the movie I cried. I feel like this book is going to make me cry in the ending!
Before I started SoulCycle, I used to jog around the park for exercise. I didn't think I could experience having this much fun while working out! Normally, you would think of working out as being something really hard and not so much about choreography and dancing and music and having a party.
My body is changing. I'm working out and losing weight. I'm emotionally and physically more confident. I get inspiration from being here – from the exercise and from the people. It's just amazing!
Have a Soul Story to share? Email blog@soul-cycle.com! Want to ride? Grab a series HERE and book a bike!
MORE FROM SOUL