How SoulCycle Transformed One Survivor's Life
May 10, 2017
ELLY MEERBOTT initially began tapping it back as a way to get fit, but she quickly found that it provided much more. "SoulCycle helps keep my internal well filled to the brim," says the Ardmore rockstar, who's shed 40 pounds while becoming happier, healthier and more at peace with painful moments of her past. Here's her SOUL Story

When I was born, I was upside down and backwards in my mother's womb. By today's medical standards this is a fairly simple pregnancy complication, but in 1976 caesarean sections were performed quite differently, often leading to severe injuries and fatalities. I was lucky; I was a fighter, and a survivor, right from birth.
My birth wasn't the only time I had to fight for life and survival. In September 1995, I survived being raped and tortured by a college classmate for almost 24 hours. It was horrible, but I survived. A month later, two more classmates gang raped me. But I survived, still.
This isn't to say these incidents didn't cause both physical and emotional damage. When I was 22, I tried to take my own life, unable to live with what had happened to me. I was lucky to be saved, and I entered treatment for post traumatic stress disorder (PTSD). Once again, I survived. I've always been a fighter, even during my darkest hours.
Last April I turned 40. 2016 was an incredibly challenging year for me personally. Over a period of eight physically and emotionally grueling months, I endured the death of three loved ones, I was in two car accidents in which I was rear-ended, and we chose to help our beloved dog, Jasmine transition to the rainbow bridge. My grief was bottomless and heavy, smothering my soul and my spirit.
I was face-down-in-the-mud at rock-bottom DONE. For the first time in my life, my internal well of strength was bone dry and I had nothing left to give to my friends, my family, and worst of all, my clients. I'm an Executive Leadership coach, and helping people become better is my life's work and mission. How could I continue in my work with no internal strength to draw from?
After the car accidents, I was exhausted, fragile, overweight and completely out of shape. After completing both vestibular and physical therapy, I was left with a single edict from my doctor: I had to lose a minimum of 40 pounds to take the pressure off of my lower back and neck. Because I was still fragile, my doctor recommended something low impact, like cycling.
Once again, my survival instincts kicked in. As I would tell a client, the only person in your life in charge of bringing change is YOU. I knew nobody was coming to save me, and if my situation was going to change it could only be changed by ME. My life-long coping skills were no longer working. I needed to make a change.
In one of those moments of grace that can happen in your life, I kept driving by the new but not yet open
SoulCycle location in Ardmore
. I didn't know much about SoulCycle at the time, although I'd learned about it during a brief meeting with SOUL co-founders Elizabeth Cutler and Julie Rice in 2013 at an Inc. Magazine Event.
I found myself driving out of my way to watch the progress on the SoulCycle studio, and I kept saying to myself when they open I would go to try one class. It became a mild obsession and a touchstone, and I deliberately drove by the studio some 20 or 30 times over a few months.
Finally, I got word the studio would open up on Memorial Day weekend. I immediately clicked to:
https://www.soul-cycle.com/
and then called to book my first class. The staff member was kind on the phone, explaining what time I needed to show up May 28th, 2016 and what to expect at my first class. The voice on the other end of the phone was effusive and friendly, helping to reduce my anxiety about trying something new. But when I walked up to the Coulter Avenue studio that day, I was still nervous.
Do you have an inner critic? I do. I call her Stella, and she was criticizing me loudly in my mind. "You know, you're really out of shape. Do you really think you can do this? You're going to embarrass yourself," she told me. "They're going to laugh at you and yell in your face." I tried all my tricks to shut her down but when I noticed the women that were walking towards the studio with me wearing both lululemon and fit bodies, I began to feel worse.
If compare = despair, well, I was way past despair.
But when I crossed the threshold, a beautiful face, belonging to Stephanie DeLisi, the studio manager greeted me. She didn't look at me and see a failure. Instead she said, warmly, "Welcome to SoulCycle. I'm Stephanie. Is this your first time here?" I told her it was, while trying to ignore the cacophony in my head. "Great!" she exclaimed. "We're glad to have you here."
From that moment, Stephanie and the entire SoulCycle staff whisked me gently through the sign-in process and set me up on my bike. As Haley was setting me up on the bike I asked for any last-minute tips, she said, "Just go at your own pace. Listen to your body and don't feel pressured to follow the instructor. Just do what you can do." I was riding next to a gentleman, let's just call him John, who I later found out was from New York City and came down to ride his 150th ride. "Who rides 150 times?" I thought to myself.
Alexis Rose
was our instructor and someone who leads by example, which was exactly what I needed. I'm not going to lie; the class was hard. I was a sweaty, weak-legged mess by the time I finished. But I was also flush with the glow of accomplishment (and, probably, some endorphins from all the exercise). I didn't know it that first day, but I had finally embarked on making a real change in my life.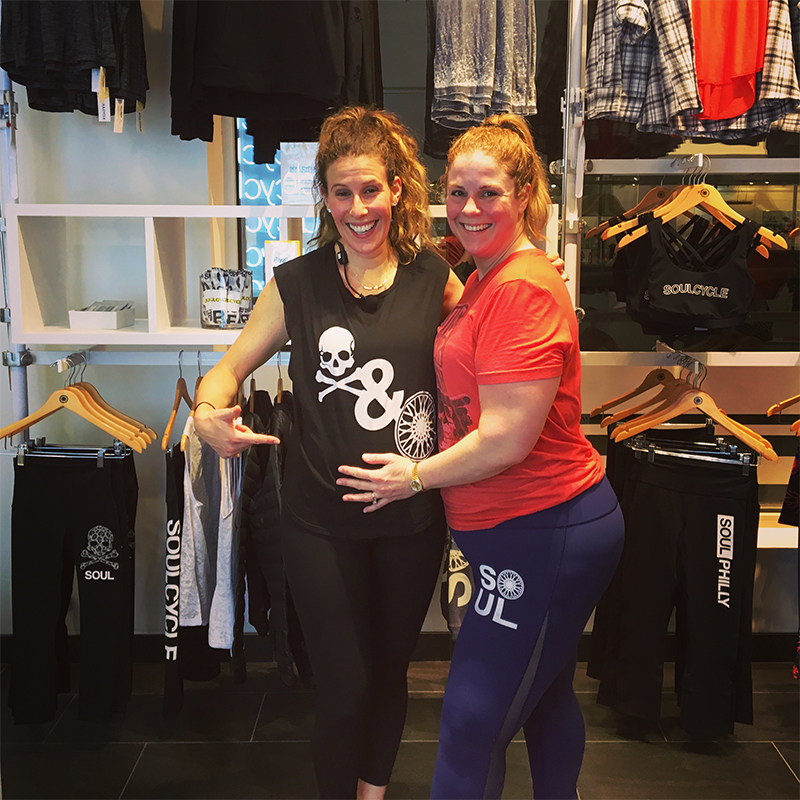 I kept taking classes. Over time, the classes got easier, so I pushed myself further. My instructors became like family, offering incredible support and cheerleading while also encouraging me to be my very best self. And yes, to answer the question you are already wondering, I released all 40 of those pounds my doctor wanted me to lose, with extra.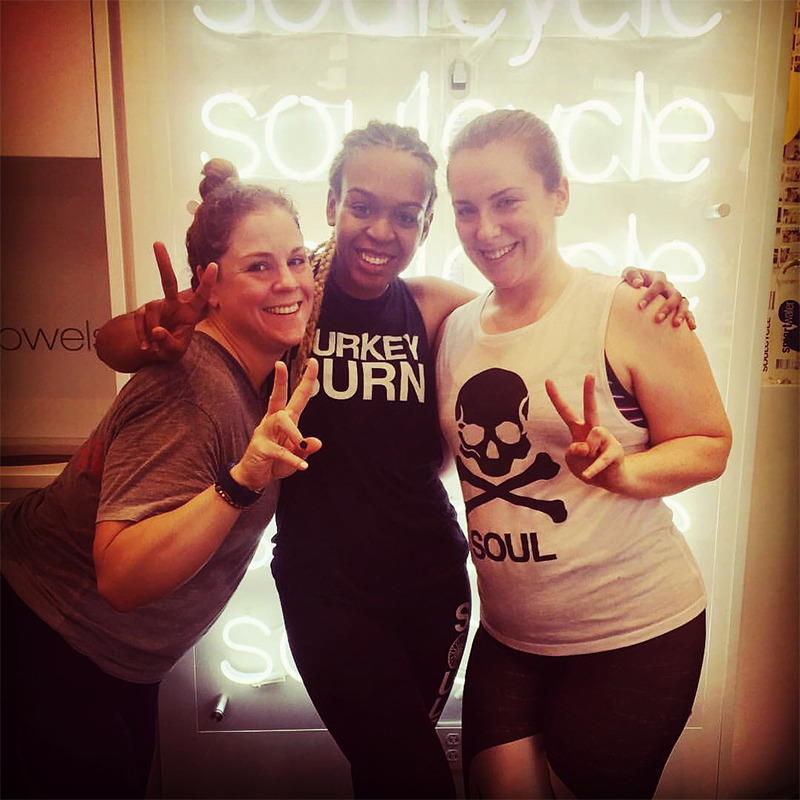 But the weight loss isn't the real gift SoulCycle has given me. It feels like a miracle, and I am happier, healthier, and far more at peace (and Stella has learned to keep quiet). I'm now part of an amazing community of like-minded survivors, all pushing ourselves to new heights of success and, frankly, joy.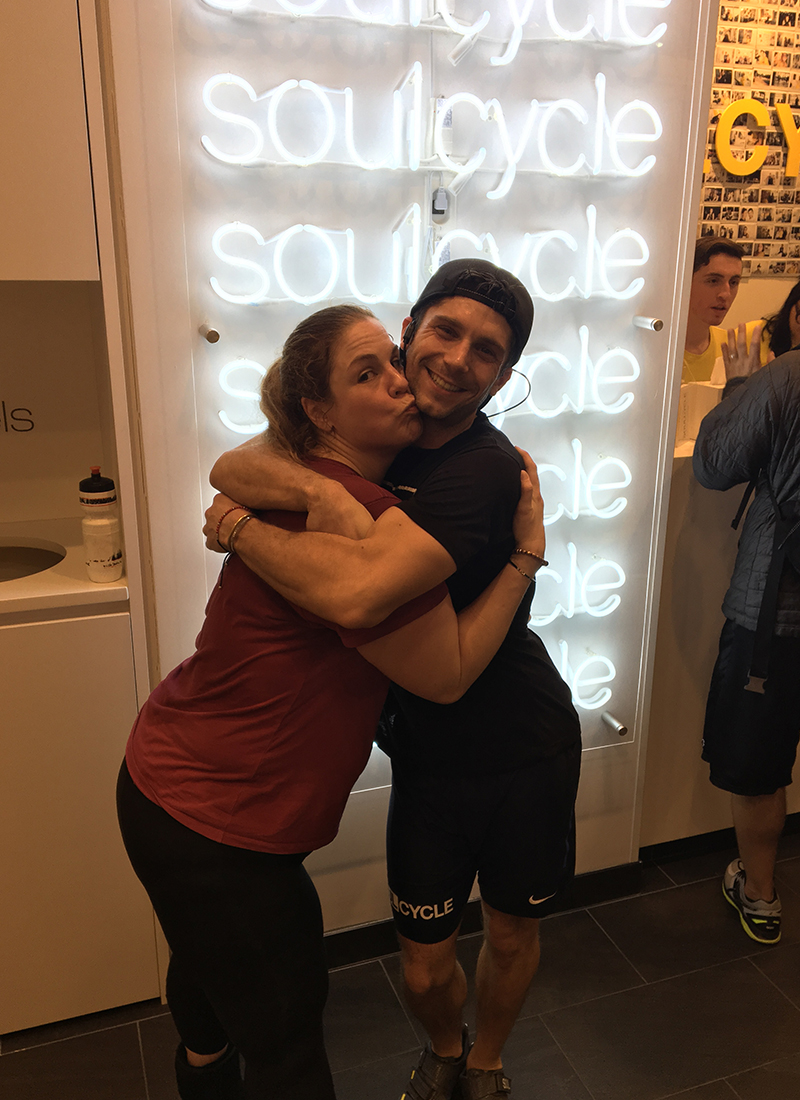 There aren't adequate words to describe how deep the change is in my life. Both my family and my clients now get the best of me, and SoulCycle helps keep my internal well filled to the brim. I am beyond grateful. I am blessed. Thank you to everyone at the Ardmore SoulCycle for showing me a better way to live!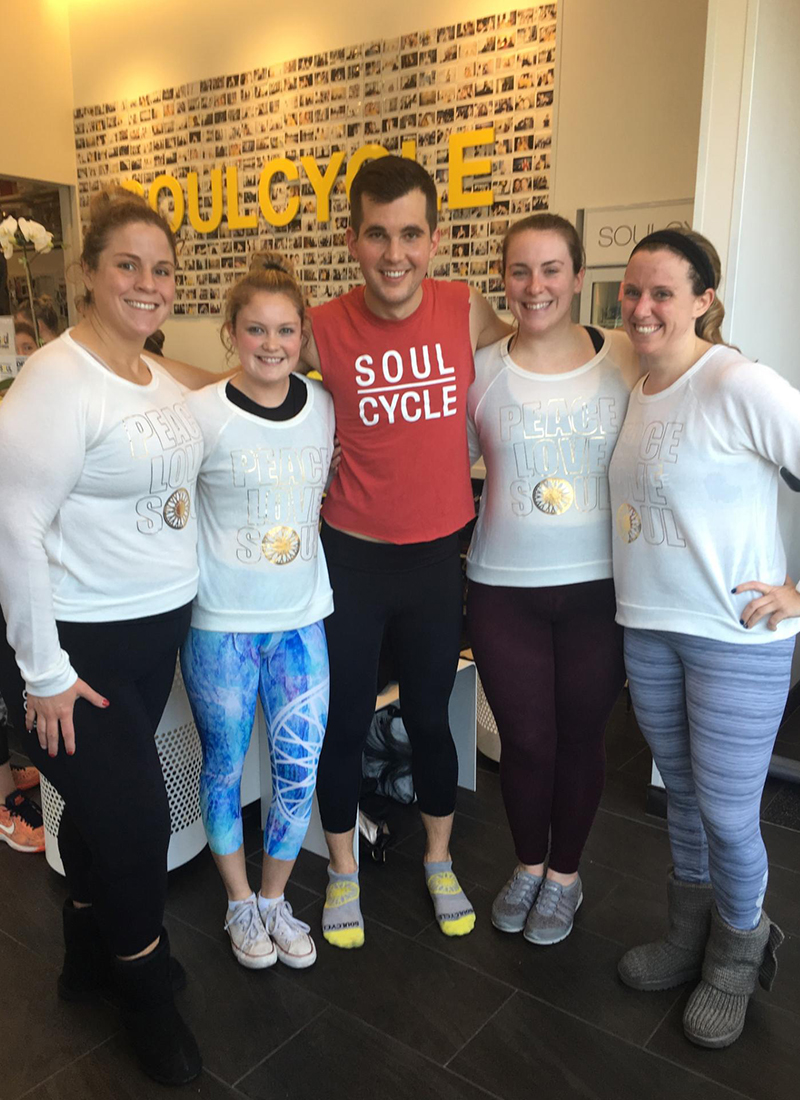 And for those of you trying SoulCycle for the first time, do your best. Go at your own pace. And remember, when all else fails, just sit down and pedal.
Do you have a SOUL Story to share? Email SOULlife@soul-cycle.com! Want to ride? Grab a series HERE and book a bike.