How SoulCycle's Support Helped Iris Green Beat Breast Cancer
October 19, 2016
fter overcoming breast cancer, IRIS GREEN began tapping it back in Scarsdale. When the cancer returned last year, SoulCycle became a sanctuary of support as she fought the recurrence with all her strength. In honor of Breast Cancer Awareness Month, this warrior shares her brave story…
I first started going to SoulCycle a few years ago. I had heard that it was amazing over and over again, and was encouraged by my friend Audrey to give it a try. I decided I had to experience it myself, and I have never looked back.
My first ride was so memorable because of that experience. Everyone told me beforehand to just do what I could on the bike, that no one would be watching me, and to use the time to clear my head. I experienced an exhilaration that I had not felt in exercising before, and I loved the music and sense of community that I felt from that first ride.
I kept returning not only because I was motivated to get into better aerobic shape, but because it was something that I knew that I could do with my entire family. My three daughters (now ages 21, 26 and 29) clip in regularly, and I was even able to eventually convince my husband to join me every Sunday morning in instructor Martha Kaplan's class.
That was back in 2013 — two years after I had been diagnosed with Stage I breast cancer, had a lumpectomy, radiation and was taking tamoxifen. With no history of breast cancer in my family, my original diagnosis came as quite a shock not only to me, but to my family as well, and it took some time for me to feel confident enough to walk back into SoulCycle.
I was prepared to get stronger and wanted to do whatever it took to get there, though. Seeing me exercise so regularly at SOUL has been an inspiration to my family, and it has given us a special family activity as well.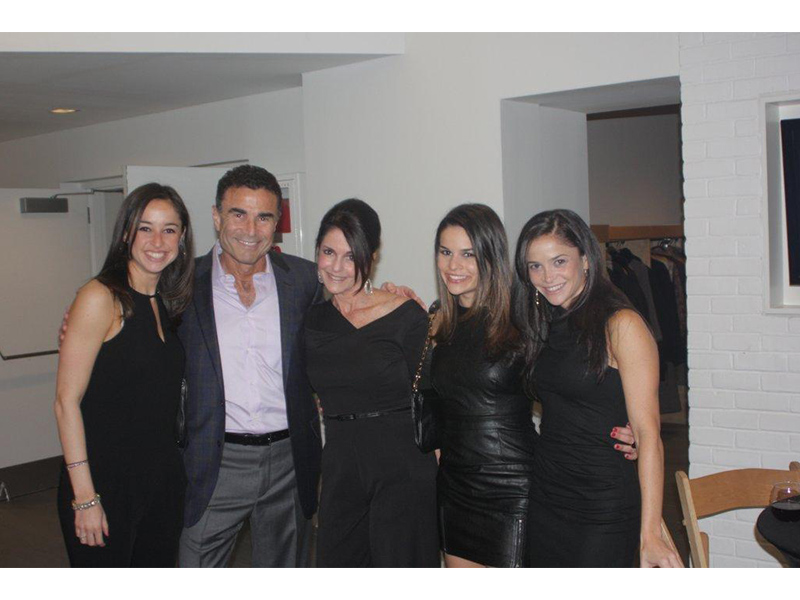 Five months ago, suspicious calcifications were discovered in the same breast that my cancer was found in years ago. I was told that the best solution for me would to be aggressive and have a bilateral mastectomy. That information felt like it came out of left field to me; I had taken all of the steps I could to ensure my breast cancer would not return, and now I was also in incredible physical shape.

On top of it all, my daughter's wedding was just two months away. My friends and family all rallied behind me and helped me get through the most difficult period of my life. But I found SoulCycle to be a place where I could go for 45 minutes to gain strength and forget about what life had dealt me.
My birthday came right before the wedding, and my three daughters and husband rode with me and SoulCycle gave me a party with balloons and other decorations. That meant so much to me. I was able to feel the support from the entire SoulCycle community — in particular, Danielle LaSorsa, who manages Rye Brook, and my friend and favorite instructor, Martha Kaplan.
Two weeks later — and one week after the wedding — I had my surgery.
My mantra in life (and what helped me get through this time) was to not look back, and to just keep putting one foot in front of the other. I set goals for myself, and within eight weeks I was back on a bike, just doing what I could. It has now been three and a half months since my surgery, and I feel so thankful for all of the amazing love and support that I have received.
To anyone who knows someone who is going through something similar: Please give that person the opportunity to express how scary it is, and be there to listen. My friends and family drove me to appointments, cooked dinners, called to check in on me and just knew when to be around. I realize I am so lucky to have had an early diagnosis, amazing doctors, incredible family and friends. I am a survivor.