How SoulCycle Helped Adam Panella Get His Strength Back After Cancer
January 21, 2016
I was a pretty active teenager. Growing up in Monmouth County, NJ, I played hockey, loved riding my bike and spent weekends camping in the mountains. However, that all changed when I was diagnosed with
high-risk leukemia
at age 15. At first I was in shock and didn't quite know what to make of the news. When you're 15 years old, you're just mature enough to understand the danger of cancer, but can't fathom being diagnosed yourself. I knew my odds and decided that I was going to fight as hard as I could.
I went through three years of high dose chemotherapy. After two years of treatment, I started developing pain and had difficulty moving. The medicine that was necessary to treat my cancer was destroying the bones and cartilage in my joints and throughout my body. I developed arthritis in my joints, and my hips began deteriorating. At the end of year three, I could barely walk and was told I may have to start using a wheelchair.
I wanted – no, demanded – my life back. At 20 years old, I opted for a bilateral total hip replacement. I did months of physical therapy and finally started to feel like my former self. I began exercising and weight training, never letting my artificial hips slow me down. Running, however, remained too high impact for me, so I went in search of other cardio options.
I saw a spin class at my local gym and though it looked fun; cycling was a low-impact cardio class that I never thought to try before I got sick. I struggled through my first class, as the strength in my legs wasn't nearly up to par with my fellow riders'. I stuck with it for a couple of weeks, gaining strength and stamina. When I started reading more about cycling classes, I came across an article on SoulCycle. I was intrigued and decided I would sign up for a class at the
Short Hills studio
. I walked out 45 minutes later out of breath, soaked in sweat and proud.
I fell in love with SoulCycle immediately and now go to classes every week. I started in the back row in the corner and now proudly tap it back in the front. SoulCycle continues to build strength in my legs, keeps me fit and clears my mind. SoulCycle has become part of my life and I'm so grateful for the beautiful changes it's wrought. I ride with my wife and it's been a one-of-a-kind bonding experience that brings us closer together.
SoulCycle isn't just a great workout; it's a beautiful community of riders, staff and instructors. Instructors
Noa Shaw
and
Erika Shannon
have been huge inspirations to me. They continue to push me to be stronger both mentally and physically, and have helped me become an even better person than I was when I walked in. Neither of them knows what I've gone through in my past and they have no idea how meaningful their motivation has been to me. Their classes have taught me to push myself farther than I ever thought possible. I become stronger with every pedal stroke and my mind grows clearer with each song.
I could spend hours talking about how amazing Noa and Erika are. They're not just instructors; they have become great friends. The staff at the Short Hills studio is so friendly and welcoming. It's great to walk into the studio and see the smiling faces of individuals who love what they do. SoulCycle has been the best journey I've been on and I continue to find my soul there week after week.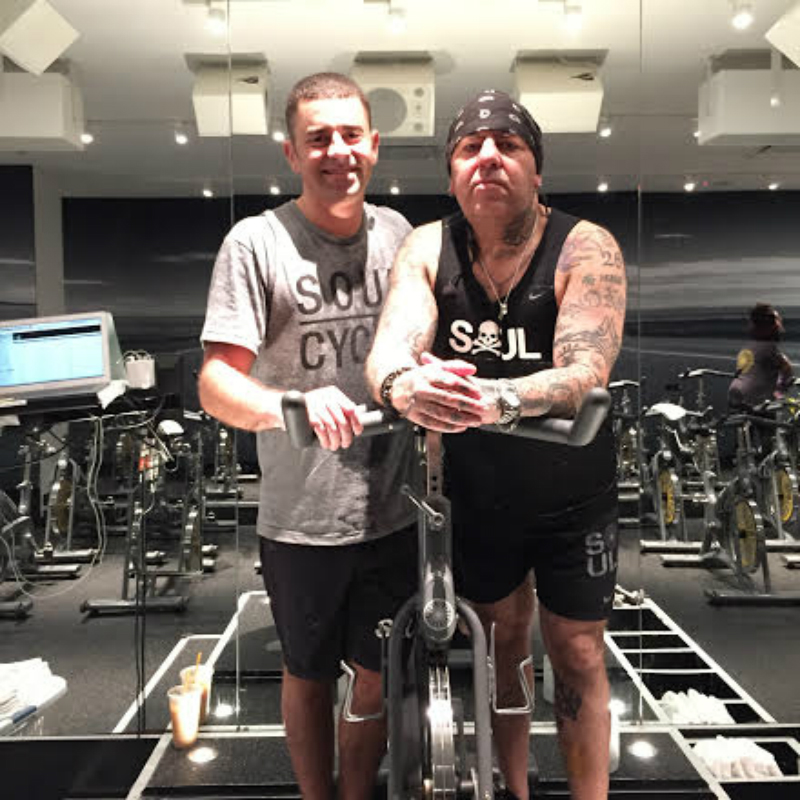 Do you have a Soul Story to share? Email blog@soul-cycle.com! Want to ride at SOUL? Grab a series HERE then book a bike!
MORE FROM SOUL: