How SoulCycle Completely Changed My Life
January 16, 2017
TEPH BERMAN just celebrated her SOULiversary and in the year since her first ride, she's lost 35 pounds while finding community, confidence, strength, happiness, and pride. She shares her inspiring journey…

My weight and my approach towards weight loss had always been the same. Exercise was always my last choice… I preferred to eat grilled chicken and lettuce for every meal to shed pounds before I would even think about going to the gym. Sure, I know a good diet and exercise go hand in hand, but I was always determined to prove that I could get skinny without sweating.
When my boyfriend and I first started dating, he constantly asked me to go to SoulCycle with him and I always found an excuse. I had work, I was tired, I had plans, etc. The only thing that was ever really true was that I hated working out and I was certain I would fail.
At the end of 2015, I had hit a new "rock bottom" when it came to my weight. With a social life filled with happy hours, stress caused by my 12-hour days at work and a broken foot, I was the heaviest of my life.
Photos from my 25th birthday and the holidays that followed haunted me. My clothing didn't fit properly so I wore shapeless items that didn't accentuate (or flatter!) anything. Going up stairs felt like a workout on its own. I was miserable and I knew my body wasn't healthy.
Once my broken foot healed, my boyfriend starting asking again: "No more excuses...you are coming to SoulCycle." I had only ever taken one indoor cycling class in my life and I truly hated it. But I figured I would appease him and try just once… mostly so he would stop asking.
On January 4, 2016, I booked a bike in
Lindsey S
.'s class in
Santa Monica
. I forced my best friend to ride with me so that I had someone to look silly with. We booked two bikes in the very back and I was dreading the 45 minutes I was about to endure. I started to freak out when just getting on the bike was a struggle; I began sweating immediately and I could not figure out how to get my butt into a position that wasn't completely painful and uncomfortable.
The class started and I tried my best to keep up. After the first song I had to sit down. I was out of breath, sweating like crazy and I could not figure out how everyone's legs were moving so damn fast. After a bit, I figured out my own awkward groove and begged my brain and body to make it through without passing out or throwing up. At that moment, I didn't care about doing it well, I just wanted to make it through without falling off the bike.
Once Lindsey let us know that we were "home," I felt a huge sense of relief and pride. I had just made it through one of the hardest things I had ever done (I may have actually cried… okay, I did cry).
I came out dripping in sweat, completely out of breath, bum throbbing in pain, but feeling like I wanted to do it again.
The first few weeks, I had to push myself to go. I couldn't keep up with combinations or choreography, so I found a bike that was not in the last row, but just far enough back that I could ride at my own pace and take a break when necessary. I still barely made it through a class without feeling like I was going to pass out, and I sat more often than I stood. Each class took so much out of me and for the first few weeks, I wanted to quit almost every time. But I kept at it because even though I wasn't riding fancy like everyone else, I was proud every time I didn't give up.
The more I rode, the easier it got to stay out of the saddle and within a month, I was doing all the dance moves right along with everyone else. Granted, I still looked a little spastic but the fact that I was able to keep up made me want to work even harder, and therefore get better and better.
I noticed that my confidence in class was a direct reflection of whomever was leading my pack. I found that certain instructors made me want to work harder, played music I liked and that motivated me, and created combinations I found really fun instead of really frustrating. Though I am still willing to try any instructor once, I always found myself making my schedule around certain classes.
I followed Lindsey around to three different studios for the first two weeks and knew I needed to find someone else I loved just as much so I could take other classes in SAMO. My boyfriend then introduced me to
Sumner
.
Sumner was the first instructor I remember truly falling in love with. We had this connection, even from the back of the room. She is a beast, and riding with her put me in my own personal beast mode. I always love her fun playlists and she has this infectious energy that resonates throughout the entire studio.
Sumner made me move up to the front row and is the reason I push myself to ride in the front for almost every class. No more back row for me! Even though we rarely ride together anymore due to scheduling conflicts, I owe her an incredible amount of gratitude for being such a huge part of my journey.
When Sumner stopped teaching at SAMO, I realized I was going to have to find a new fave. I tried a bunch of new instructors while completing the Turn It Up 20 challenge and instantly fell head over heels for Franz. Franz turns every class into a party… he is effortlessly funny and makes me laugh throughout the entire 45 minutes. I don't remember how I mustered the courage to introduce myself after class, but I did and I am so grateful. Franz has become an incredibly important part of my life. Like Sumner, we had a connection, and he took a huge interest in my personal success. I rely on Franzie to get me through the week and inspire me to keep at my journey. He makes me proud of how far I have come and pushes me to keep going.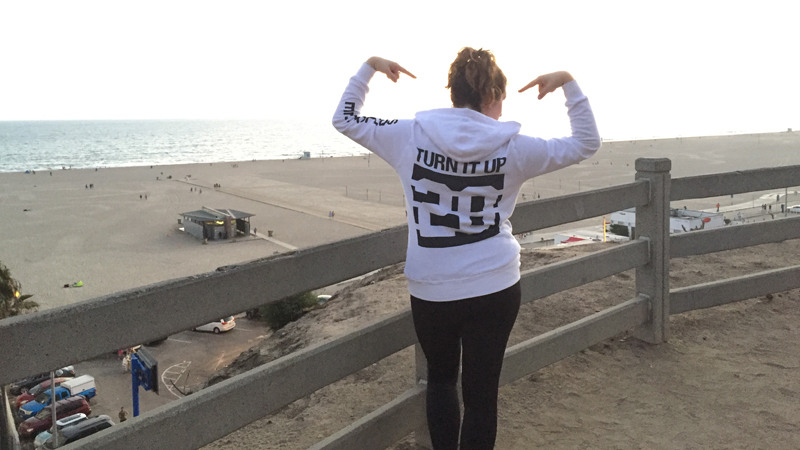 The strong support system from my instructors and the studio staff made me feel like coming in for ride was like meeting up with a group of friends. The less I worried about the results and focused on each ride, the more I wanted to clip in and started seeing the results I was looking for. Every class makes me feel stronger and more motivated to keep going, and the community I have built has only enhanced that.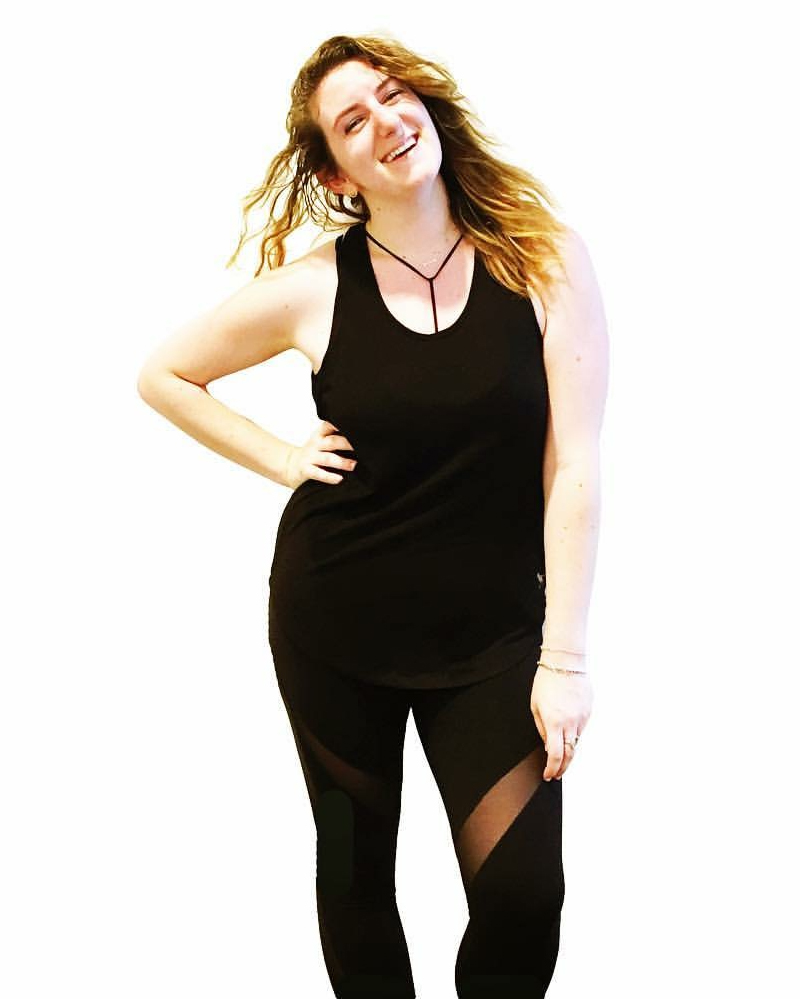 It's been a full year: January 4, 2017 was my "SOULiversary." My life has completely changed and I owe so much of it to SoulCycle. I have created a community of friends and supporters — a family. I have lost 35 pounds. 35!! I have gained an incredible amount of confidence, strength, happiness, and pride.
I am not only proud of the number of pounds I have lost — it is important, but it isn't everything. It's all about the ride and what the ride means for me. Riding meant getting up after hitting rock bottom. Riding means putting on clothes for what they accentuate, not what they hide. Riding means being healthy, and being healthy isn't just about my body — it's about my mind, heart, and SOUL.

Do you have a Soul Transformation to share? Email SOULlife@soul-cycle.com! Want to ride? Click HERE to grab a series and book a bike!