How SOUL's Positive Vibes Transformed One Rider's Life
May 18, 2017
ABRIELLE VON GABRIEL just crushed Turn It Up, completing 42 rides in 30 days and reaching her 200th class at SOUL to date. Along the way, she's found positive energy and inspiration to ease anxiety while uncovering her strongest self. Here's her story…
My entire life, I've been in a constant battle with my scale and self-esteem. No matter how healthy I ate or how much exercise I did, the number never seemed to be in my favor. Or at least in someone else's favor. Whenever it came to my body, I would be compared to my sister, and without a doubt that would bring me down. At those times, it was never taken into consideration that both of us are adopted — from different families — and that honestly, there is no reason whatsoever for us to be compared to one another. So what if she has always been thinner than I am?
After constantly hearing that I was "overweight," according to the standard that was set at home, I decided to do something about it. In July 2016, I went on a diet and created an exercise routine. However, I did not feel motivated enough to go to the gym alone... that's where SoulCycle came in. I told a friend that I wanted to try it out and she told me she'd come with me. We took
Rachel
's class in
Coral Gables
. I remember I sat in the back row, somewhere in the middle. I was insanely uncoordinated — I could've sworn I was gonna fall off the bike. At the end of class, I couldn't even take my shoes out of the clips. Was it challenging? Definitely. Fun? Most certainly. Motivating? HELL YAS. I'm pretty sure I went back the next day (if not the next day, the following).
After taking a few classes I realized how much I enjoyed indoor cycling, not only because it was a good sweat but because every time I went to SOUL, it felt like I had just gotten out of a therapy session — which is something I've done since I was little. I felt good. Relaxed. Centered. At this point, I wasn't going just because I wanted to lose weight, but because I felt like this could help me with my post-depression anxiety.
I suffered from severe depression for one year, but even when I got better from it the anxiety didn't go away. I guess it's normal to have anxiety, panic attacks... and as cliché as it may sound, I forgot about all that at SOUL. So I kept going.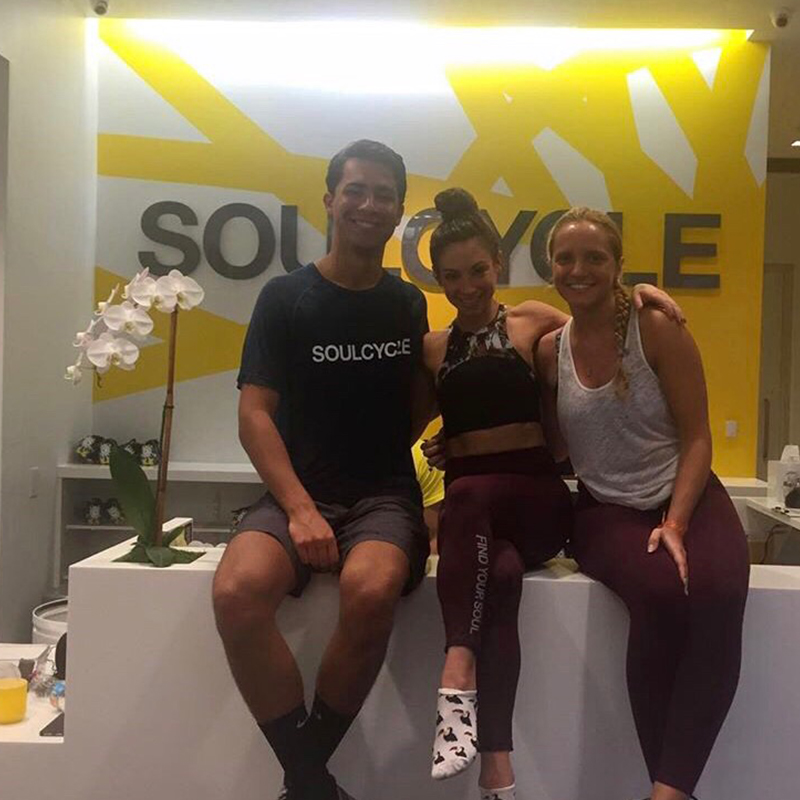 I took classes with every instructor —
Allison
,
Aubrey
,
Johanna
,
Rachel
,
Reed
and
Soeuraya
. They are amazing and extremely encouraging. This semester, I mostly took Allison's, Aubrey's and Rachel's classes just because they fit with my schedule. I love all of the positive vibes they spread and constantly take their words out of class with me. "Go spread some love and light." "Fear is controlled, love is uncontrollable." "If you want it, go and get it." It feels SO good to sweat it out with them and listen to their encouraging words everyday. I got used to it, and it continues helping me every single day. From July 2016 to today, I've lost 30 pounds and learned how to be in control of my anxiety, and MAN, I FEEL GOOD!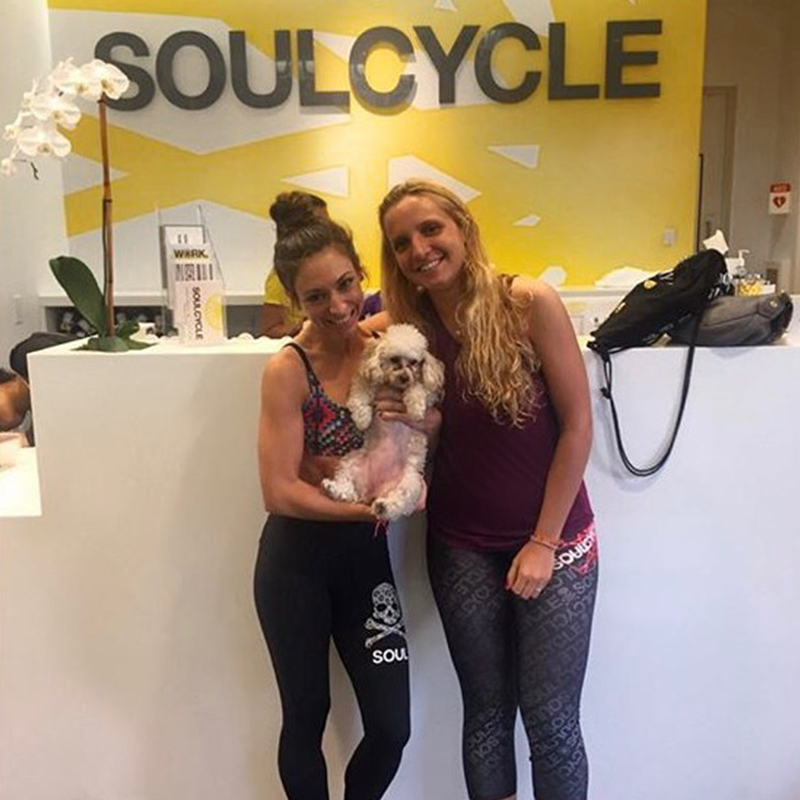 I recently completed my 200th ride and finished my turn it up 10/20/30 challenge with around 42 rides. I wanted to thank the instructors, the Coral Gables studio managers, all of the staff and the familiar faces that I see in class for being so heart warming and welcoming <3 and for always making me want to go for more.
Do you have a SOUL Story to share? Email SOULlife@soul-cycle.com Want to ride? Click HERE to grab a series and book a bike!