How SOUL Helped One Rider Heal
April 6, 2017
hen COURTENAY SNOVELL lost her husband of 24 years, she was shocked and devastated. Three months after his sudden death, she began riding at The Loop and found a community that supported her through her grieving. Here's her story…

What first brought you to SoulCycle?
I'd read about SoulCycle in several different articles but all I knew was that it was a cycling class. Walking home right before July 4, 2015 I saw they were having the grand opening of
The Loop studio
. There were balloons, etc. so I decided to go in and check it out. They gave me a tour of the studio. I had no idea that the cycling was done in a candlelit room! I thought that was very cool! The next day I took my very first ride.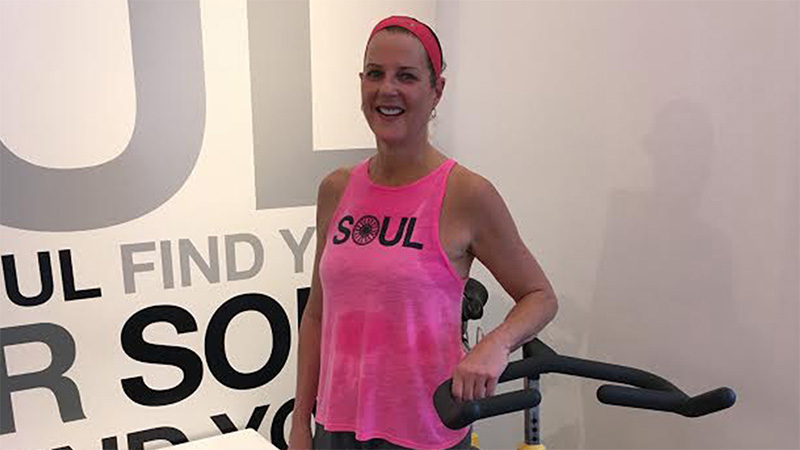 What was it like?
My first ride was on July 3, 2015, just three months after losing my husband of 24 years. I was pretty intimidated so I sat in the back row and just tried to pick up on everything from the riders in front and beside me. Afterward I was simultaneously exhausted and exhilarated.
What kept you coming back?
I really enjoyed the sense of camaraderie and pack mentality. I truly felt part of something so empowering and motivating — it pushed me beyond what I thought I could do. I had to return the next day on July 4th. Ever since then I've been clipping in 4 times a week and I've never looked back.
How has SOUL impacted you?
I can't even tell you how SOUL and the people that work there have helped me — SOUL was truly my "therapy," guiding me through the lengthy grieving process. And it continues to do so because the pain of loss never goes away. I have shed many tears as I found some rides to be very cathartic; without them I don't believe that I could have healed the way that I have.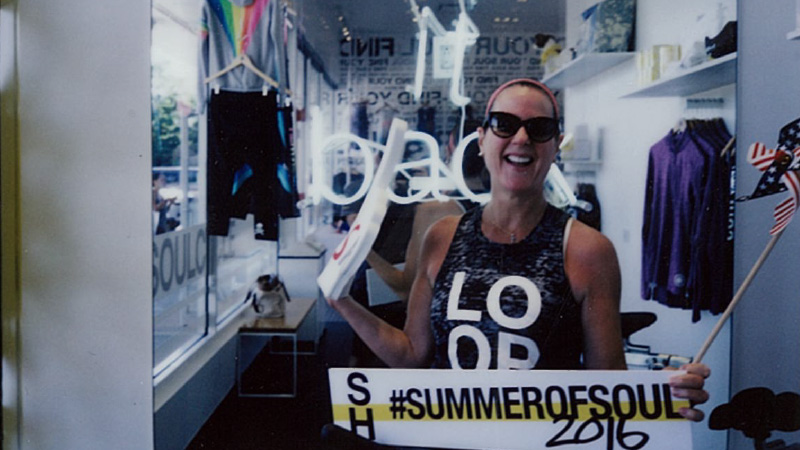 Do you have any favorite rides?
I love the Hip Hop Rides and I do them every Monday — it's a great way to jumpstart the week. It's great that you can take various theme rides; the whole class gets into it and that's very fun and motivating. I also love when the front desk folks come in during a ride for an impromptu dance-off!
So fun. Anything you want to add?
Not feeling alone and being part of a pack is a big part of what attracted me to SOUL, at a time when I needed it most. I live in the Loop and the Loop studio has made me feel much more connected to my community, which is a great feeling! I am filled with gratitude each and every time I "clip in" and will continue to be. Thank you to my SOUL Family!
Do you have a SOUL Story to share? Email SOULlife@soul-cycle.com. Want to ride? Click HERE to grab a series and book a bike.