How SOUL Gave BRIAN LAURIA The Confidence to Come Out
April 4, 2016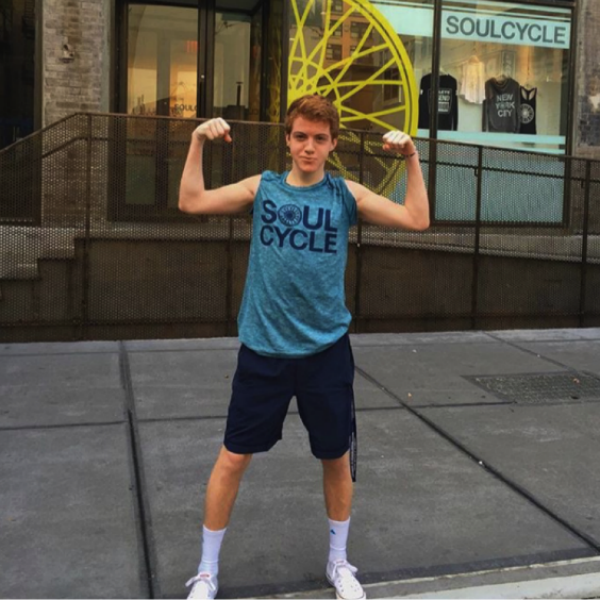 Last June, my cousin Grace dragged me along to what I thought was just another indoor cycling class. Little did I know this class would change me for the rest of my life! When I first started getting into riding at SOUL, I took class to run away from all of my problems. SoulCycle became one of the very few places I felt comfortable with myself. The dark room lit solely by candles created a safe zone for me. The studio was a place where I could let my emotions out without anyone seeing. I would take all my built-up frustration and use that to push myself to work harder.
Although I am and always have been a very outgoing person, I was hiding behind someone I'm not; a month into riding at SoulCycle, I came out as gay to the people who mattered most in my life. After years of pretending to be someone I wasn't, I finally felt free, and from that moment on I have been a completely different person. After coming out, I definitely felt more comfortable in my own skin, but it wasn't until I came to New York City that I felt 100 percent myself.
I used to use all my built-up frustration to push myself to work harder, but now I am able to use the positive energy created in the room to motivate me to be the best I can be. I think a lot of the credit here goes to all the amazingly motivating instructors out there. It is obvious that some of the fire behind these instructors' eyes comes from the heart, and that fire allows us riders to feed off that powerful energy! I want to thank some instructors individually, because without their motivation, I wouldn't be standing here today.
Ariel,
you have always made me feel so welcome in your class! I don't think I can thank you enough for allowing me to see my own strength. I know I can always look to you to lead me in the right direction. Your class has taught me so much about myself and I always feel so powerful walking out of your class! Thank you for always believing in me and supporting my DEMI addiction!
Casi,
you have the most perfect sayings at just the right time. Your class is truly so unique, and I know I will always leave with a big smile on my face. Thank you for always making me believe I truly AM good enough! You have always believed in me and for that, I am forever grateful!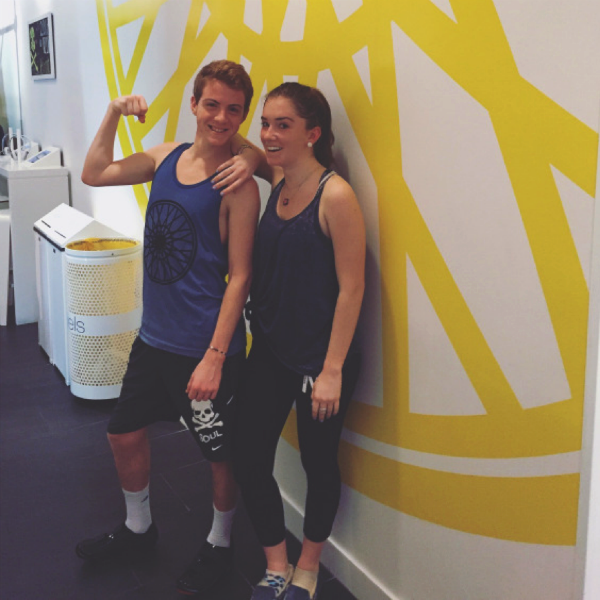 To all my friends who have shared this experience with me, these classes speak more to me than you will ever understand, and having you in that room with me makes me feel so incredibly powerful. I am so thankful for each and every one of you!
To my cousins Maggie and Grace, looking to my left or right and seeing either of your faces at SOUL makes me the happiest kid alive. I can't thank you two enough for being my number one supporters. I love you both so much!
To my best friend, Gee, you have been one of my biggest supports throughout everything I do and you have stood by me through it all. I cannot thank you enough for accepting me for who I am! I cannot wait to get you to SOUL with me again and to bring Dayna for her first time!
To the Vineyard Vines SOUL CREW, you guys are one badass crew! I am not kidding when I say this, but you guys are one hardworking group! You have all showed me what its like to kick some serious butt and I am so lucky to have the privilege to not only work with you, but to ride right next to you! You are all so special to me!
Caroline, since our first day at orientation, we have connected on a level I never thought possible. Although I've only known you for such a short period of time, I can tell you are going to be a forever friend! Thank you for sharing some of the most powerful SOUL rides ever! I love you!
And last but not least, SoulCycle, you have given me the strength and confidence to overcome my toughest battles, but most of all you have allowed me to stay true to myself. I have learned so much about myself in the past six months than I would have ever thought possible and I am forever grateful for everything you have done for me. Thank You!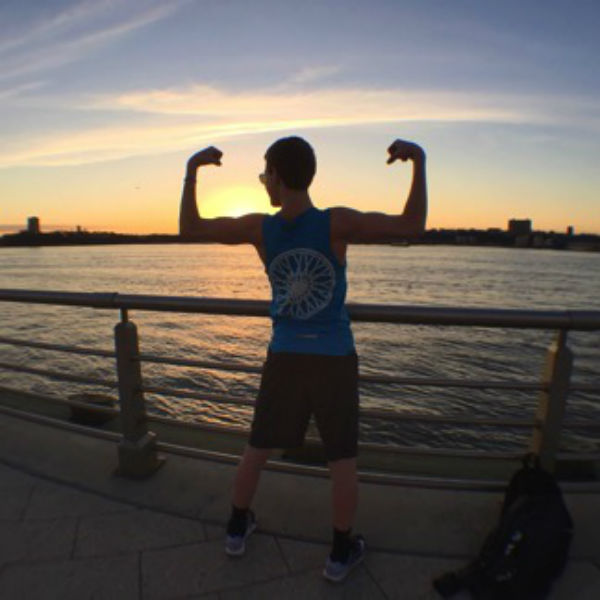 Do you have a Soul Story to share? Email blog@soul-cycle.com! Want to ride at SOUL? Grab a series
HERE
then book a bike!
MORE FROM SOUL: