How One Instructor Starts Her Week with Strength
December 11, 2016
truggling to shake off the Sunday Scaries? Houston instructor TANYSHA SMITH shares her top tips for staying balanced throughout the week and refocusing before a new one begins…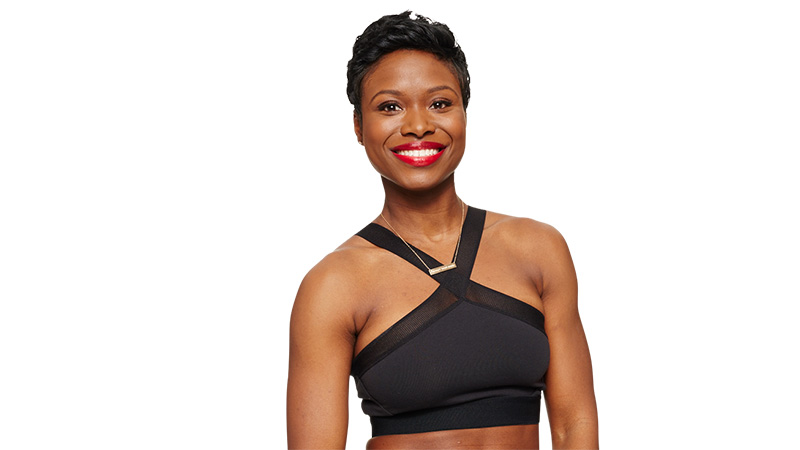 What does the beginning of a new week mean to you?
While you can press reset and start anew any day of the week, the Sunday to Monday crossover always feels like an opportunity to really hit the refresh button. I use those days to map out my weekly goals for food, fitness and finances.
Do you have any moves or meditation tips that help you relax and center yourself at the end of the week?
Balance is extremely important with the job we have so, I can't wait until the end of the week to "zen out." I try to meditate daily for 10-20 minutes at minimum — it helps me to recharge and refill my tank. I also try to practice yoga at least once a week.
Great advice! Is there anything else that helps you unwind?
The ultimate end of the week reset for me would be a deep conditioning hair treatment, a pore-refining face mask and a lavender bath — all at the same time!
That sounds amazing! How else do you encourage self-care on the cusp of a new week?
I think it's imperative that we find ways to balance and recharge throughout the week, even if it's only in small doses until we have more time on the weekend. Along with meditation and a great bath, I find disconnecting with a good book (one where I can smell the pages, preferably…) always helps me settle down for the week ahead. We're inundated with distractions and images of the many things happening in everyone else's life. At times it's necessary to step away and just be in sync with our own life.
Do you have a mantra tell yourself each week?
Sometimes it can feel like the weekend slips away so quickly, as if it's always about to be Monday. Whenever I start to get whiny in my thoughts, I replay this YouTube video (either mentally or on my phone) of a little girl is reciting her daily affirmations. It instantly switches my mood to one of gratitude.
Questions or comments? Email SOULlife@soul-cycle.com! Want to ride? Grab a series HERE and book a bike!