How My Wife Became a SoulCycle Instructor and I Fell in Love with SOUL
March 15, 2017
ANNY PETERS — husband to Bay Area instructor STEPH P. — shares how he reluctantly took his first ride, what most surprised him about his wife's new job (hint: endless loads of laundry) and why the community is so powerful…
If I'm honest, it was definitively not love at first tap back (push up) for me. But now, some six years later, taking regular weekly classes with my wife and Bay Area instructor,
Steph P.
, I can't imagine life without SoulCycle.
I attended my first-ever class somewhat under duress after repeated requests from Steph to give it a try. Leading the pack that fateful Saturday morning in Manhattan's
Union Square studio
was none other than Senior Instructor and all around great guy
Danny Kopel
. (Side note: If you've not taken Danny's class, get to one if you can – they are a true New York SOUL experience.)
Steph had booked the front side bar bike for me; she claimed it was the only one left while she rode in her usual spot: front and center. And let's just say I pity the front row mavens that fateful Saturday morning who had to watch my disastrous efforts to even vaguely keep up. It was not pretty, not pretty at all.
You might have thought that first experience would finish me off but I had to try again. After all, I figured, I couldn't be that bad a second time around with the bar already set so low. And then Steph discovered
Jolie
, who is also now a Bay Area instructor, and it was the start of a beautiful friendship.
Truth be told, I would have to seriously psych myself up all week for those high-intensity Union Square Saturday morning candlelit cardio sessions. And whether it was Jolie playing my then-favorite song ("Jump" by Rihanna), finally getting some choreography right, towel-waving through the final run, or the pre- and post-class conversations with fellow riders, every single week I fell more and more in love. Over time our weekend classes became like family. One of our friends and fellow Saturday morning devotee
Natalia
is now a DC instructor, as is
Matt Miller
, who used to work front desk in the studio and now leads the pack as a New York City instructor.
But when
SoulCycle Marin
opened its doors as the first studio in the Bay Area, in June of 2013, my wife decided it was time for us to move back to her home after 12 plus years for me, and five for her, in Manhattan. And since I genuinely like being married, I quickly acquiesced. So west we went and we settled into riding in the pack on the other side of the country. After riding exclusively in the back row — preferably right in the far corner — I even started to try out the front row. It was right around this point that Steph auditioned and was accepted into the Instructor Training Program. Steph went back East to New York to train. I stayed home with Banana, our French Bulldog.
The first class Steph taught back in San Francisco was at the beautiful
Castro studio
on a Saturday afternoon and it was so strange and so fantastic to see her up there on the instructor bike. Early the next week, Steph had her Marin community ride. That was brilliant. I'm not ashamed to say I shed a tear. I know how hard she worked for the chance to do a job she truly loved. And I could tell it was the start of something very special for my better half.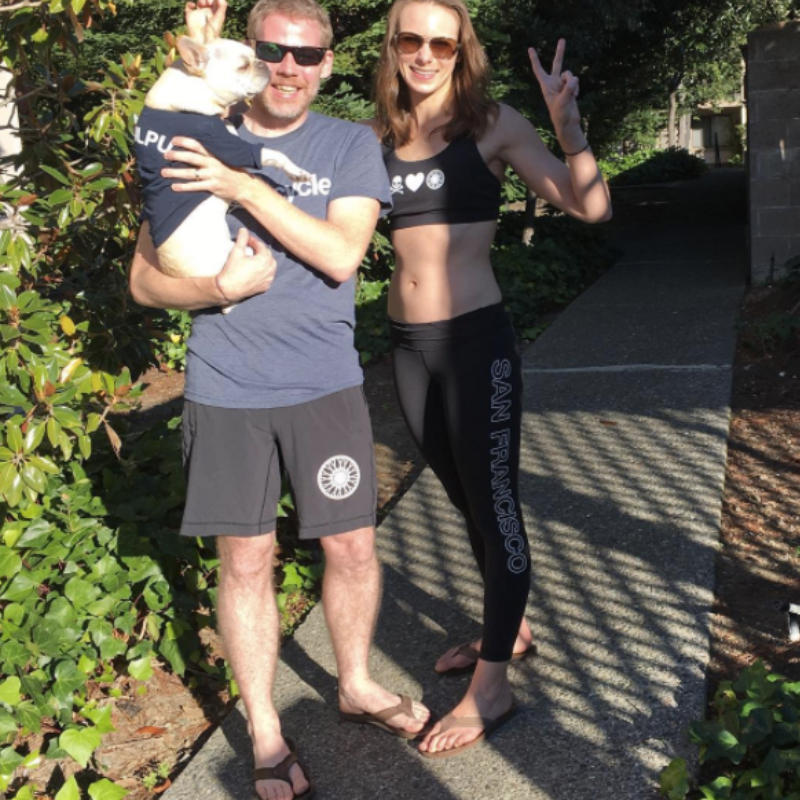 Now, a year and a half later, she can still make me cry from time to time and also cringe as the butt of some fairly regular jokes. That and sweat. A lot of sweat. I've done Survivors, doubled, tripled and even completed the entire Turn It Up 20 program with Steph. And in every single one of those classes I always have a quick moment when I just enjoy watching my wife doing something she absolutely adores. It's pretty darn cool.
On a personal level, Steph's classes have got me back into regular exercise at long last. I'd always grown up active, with team sports prominent, but after a serious knee surgery in my early thirties, my workout schedule became anemic, which is of course a fancy way of saying "non-existent". So getting back into the habit of getting my sweat on has been an unexpected and crucial piece of this entire crazy SOULful journey we've been on. And it's one I'm thankful for on many levels.
So what else have I learned from this whole experience? Instructors sure have to do a lot — and by a lot, I mean a monstrous amount — of laundry, for one thing. But more seriously perhaps for me it boils down to one word: community.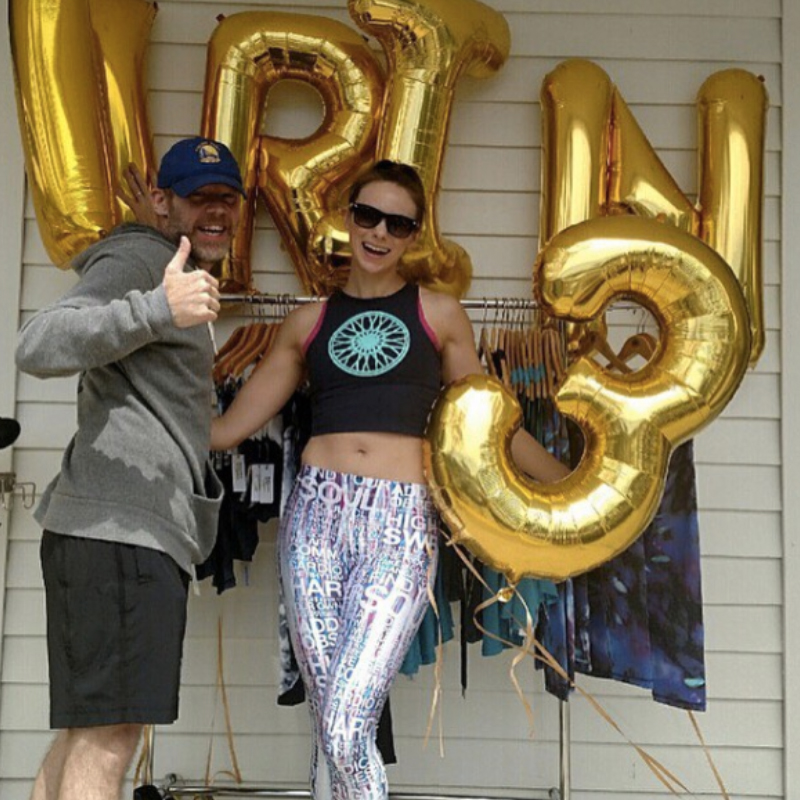 From the people you ride next to just the once, to the regular riders you see week in, week out – special shout out to the Marin Rooster Crew — to the awesome studio staff and management teams who go above and beyond in every aspect and the rockstar instructors leading the pack at all hours of the day at studios the length and breadth of our great country, that sense of community is one I've wholeheartedly felt in every aspect of my six some years taking classes at SOUL.
And yet while it's indisputably true you ride as a pack, once the lights are down low and the bass is thumping, it's all about you, the "cute, yellow [resistance] wheel" (as Steph calls it) and how much you want to give. It's a great dichotomy and it is, for me at least, what makes SoulCycle such a special place. My next goal is to mirror Steph's schedule for one whole week. I'm not quite ready for that just yet, I don't think, but it's a good target. A target I'll take one pedal stroke at a time.
Do you have a SOUL Story to share? Email SOULlife@soul-cycle.com! Want to ride? Grab a series HERE and book a bike!