How Kirsten Farrell Found Strength and Confidence While Rocking 60 Rides in 60 Days at SoulCycle
March 11, 2016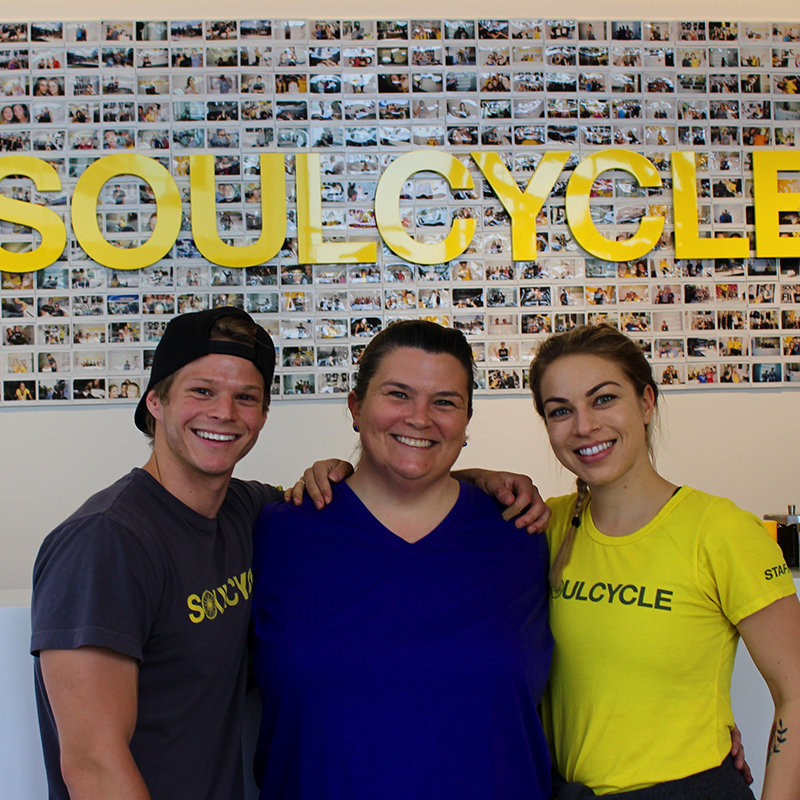 I first heard about SoulCycle while reading the New York Times on a visit to my family the year after it opened. I recall reading the article and thinking to myself, "Boy, that will never last!" Was I ever wrong!
Fast-forward a few years later. I was in NYC and looked into taking a class, but chickened out at the last minute. The following year my friend Sarah Kiernan started working for SoulCycle in the NYC corporate office. I got to hear firsthand the joy, passion and love she had for her job and the SOUL experience. I still stayed away. I had a list of excuses:
• The studio is too far away.
• It is too expensive.
• I will not fit in.
• I need to be in better shape.
• Fat people should not take SC classes.
When SoulCycle Manhattan Beach opened just a few miles away from home, the distance excuse went out the window, and my first class finally happened in August. Many people describe that first class as an excellent experience. That was not my story.
Walking into the studio that first day for me was like having a panic attack. I felt like everyone knew each other and what they were doing. There I was, 75 to 100 pounds heavier than everyone else in the room -- including the men. They were in their SoulCycle and Lululemon gear while I was in my big box store t-shirt and sweats. Then, to top it all off, the instructor stepped up to the podium and looked like he just walked off the wall of Abercrombie & Fitch. What the heck was I doing? I could not have felt more out of place if I had been wearing an inflatable sumo suit. If I had not been worried about tripping over a bike trying to escape, I probably would have bolted. I spent those first 45 minutes in a state of fear and feeling completely lost.
After I had emerged from the darkness, I took a few moments to breathe and compose myself. Brad, the assistant manager, must have sensed that I was feeling a bit defeated. He spent the next 20 minutes walking me through the in and outs of SoulCycle. When I left, Brad had me believing that I could make it through a class and enjoy it. He stressed the fact that it is about a journey, whether you a newbie or a veteran. However, it took me a month to find my way back.
I started toying with the 30 rides in 30 days. I had read on the SoulCycle blog about other riders giving themselves a challenge and thought that I might be able to do it, too. I made the decision to give the SoulCycle experience five rides. If I could make five days in a row, maybe I could do 30 days. I bought a five pack on the SoulCycle app and booked my back row corner bike at a 6:00 AM class with Eleyna. I still have the picture I texted Sarah showing her I had signed up.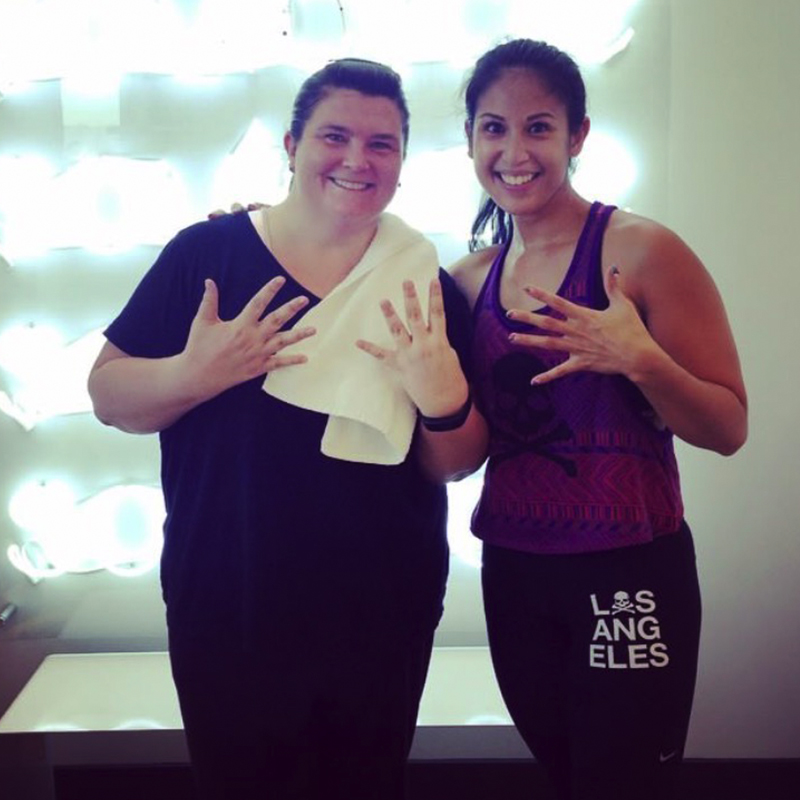 Those first few rides were emotional, and I admit to crying in class. Thankfully, tears and sweat look the same. I spent a lot of time doubting myself and whether I was "good enough" to be a rider. All those uncertainties were front and center in my brain. What truly kept me coming back was the staff. Whether I was walking in at 5:45 AM or 6:30 PM, they were happy to see me. You can never underestimate the power of smiling faces when you are feeling scared. They genuinely cared about me as a person. On mornings I may have been feeling a bit defeated, they would say I was an inspiration. When I had a good ride, they were there to celebrate. Ben, one of the front desk staff, would give me a little cheer when I would tell him what number class I was on. The staff provided an immense amount of positivity and support for me.
My 13th ride was a turning point. Let's be honest; I was riding in the back corner because I was also trying to hide. That Saturday was the first class where an instructor openly recognized me in class. It was not by name, but it was a shout-out of support, just the same. I think no matter who we are or how successful we are, at our core we want to be seen, to be acknowledged, to be told we are doing a good job and ride 13 was that for me.
On my 30th ride, my instructor Matthew C. was the one who suggested we take a picture to mark the occasion. While Laura, the studio manager, was taking our picture, she asked me if I was going to "Dare to Double." Here I thought I just survived 30 rides in 30 days, and she was saying I should double! She was referring to the studio's challenge of doubling in one day, but at that moment I made the decision: I was going to do 60 rides. Without Laura, it may have never happened.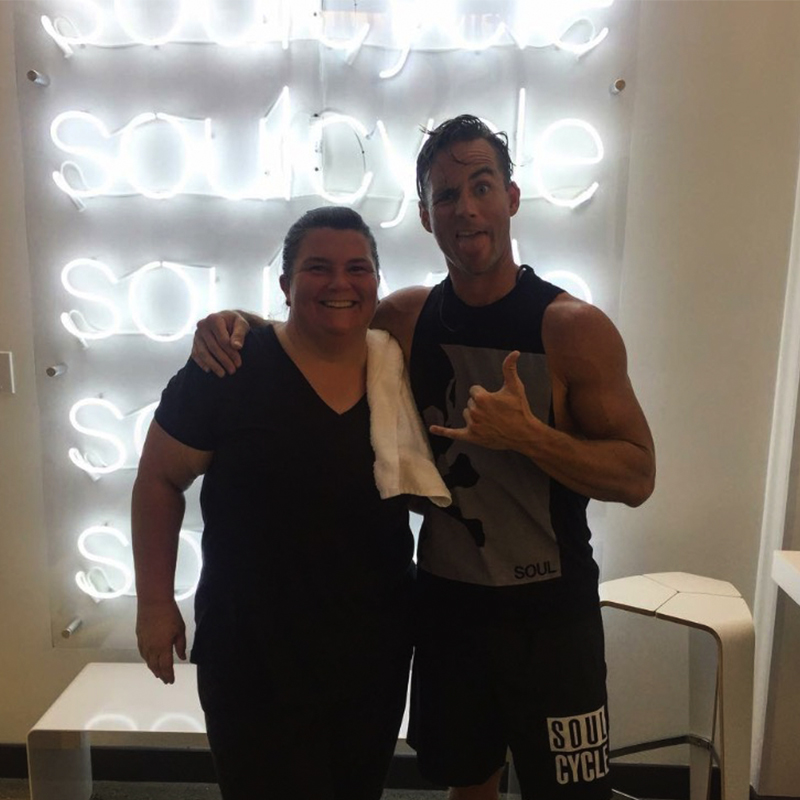 Turn It Up 20 was a given once it was announced. It fell right in my 60 days. It was funny, because I thought that 20 rides in 30 days was a pretty easy challenge. I am sure if I had looked at TIU20 on its own before starting at SC, I would have been intimidated, but during the 60-day challenge, I was like BRING IT! Once again the staff of the MNBH was there for me: The day I finished my TIU 20, I came home to find a beautiful flower delivery from them. A lot of times when you are heavy, it is this weird mix in your head that even though you know you are bigger than everyone else, you also feel like you are invisible. The staff of MNBH "saw" me and that has made all the difference in the world.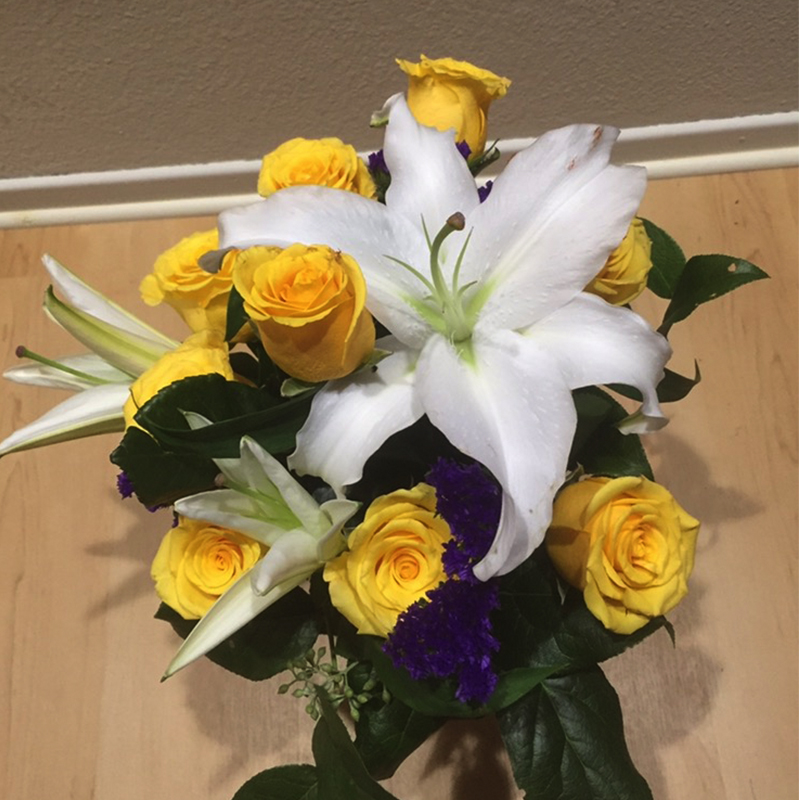 The second half of what became the 60 rides in 60 days was less about being scared and more about opening myself up to joy, fun, support, strength, confidence and the journey. I had a horrible ride for ride 41. The head games won that day. Angie from the front desk talked me off that ledge of panic, fear, and self-doubt that crept in my brain. Had that experience happened anytime in the first few weeks, I probably would have walked out of the studio and never looked back. However after 41 days of SC, I was a different person; I was stronger. I could have a bad ride and come back the next day. In fact, the next day I doubled for the first time, and one of my classes was a Survivor.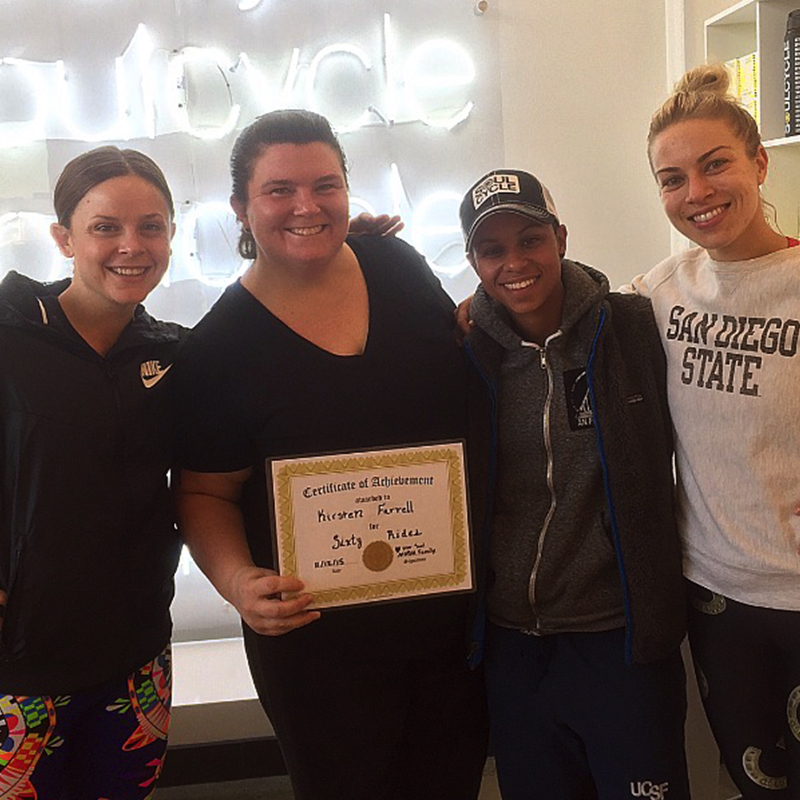 Now, as I approach 100 rides with SC, it is so strange to think about how scared I was just a few months ago. Today I feel like I have a new family that has become my support group in fitness. I find myself singing along to songs in the car instead of listening to talk radio. I have signed up to start taking classes at a yoga studio. I am using Instagram to document this little adventure I am on. And I may even buy a pair of leggings.
I am not on a weight loss journey or a fitness journey; I am on a SOUL journey. Do I have a long way to go? Of course. This is just the beginning for me. I may have done it a bit backward with starting out with a crazy hard physical challenge. But completing 60 rides in 60 days has helped me realize I am powerful enough to reach my goals the correct way this time. Perhaps you can check on me next year and see if my SOUL Journey has become a SOUL Transformation.
Do you have a Soul Story to share? Email blog@soul-cycle.com! Want to ride? To book a bike, grab a series HERE then book a bike!
MORE FROM SOUL