How Hillary Corbin Found the Grit and Grace to Beat Breast Cancer
October 14, 2016
s rockstar HILLARY CORBIN battled breast cancer last year, she found strength and solace by riding at SOUL. Now cancer-free, the mom of three shares her brave journey…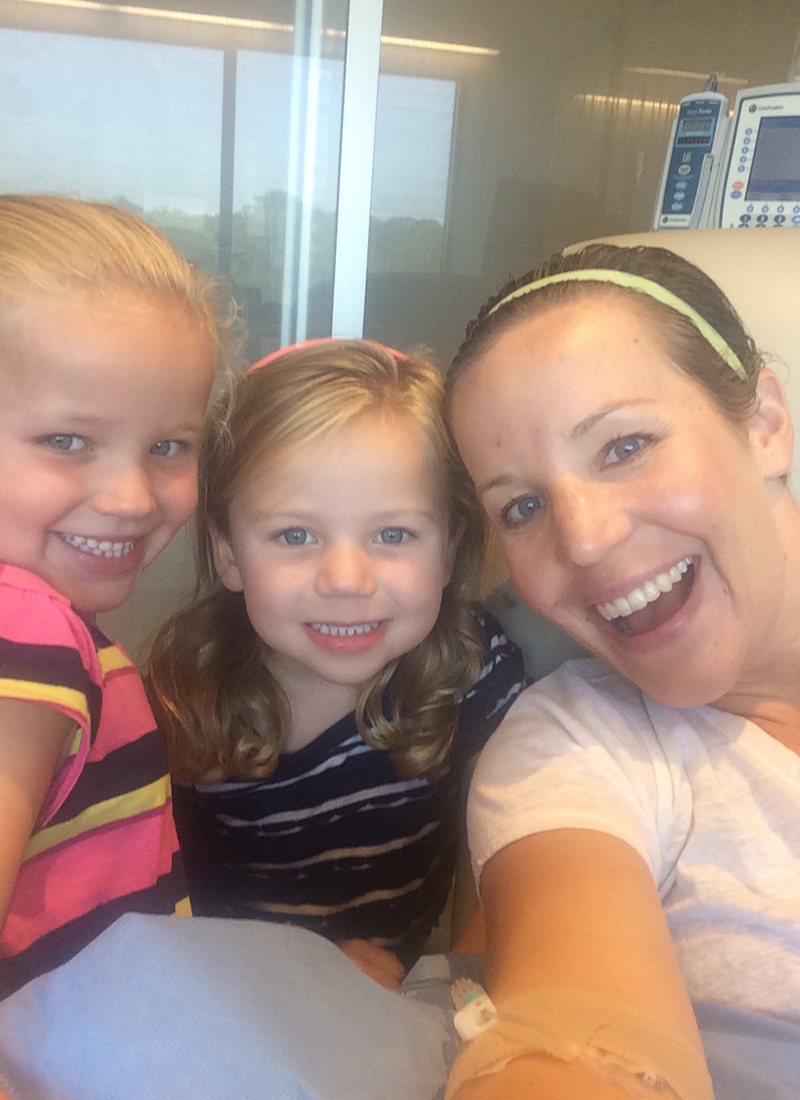 The first thing you should know is that this is a story of surviving. Not survival, but surviving — making it through the last 300-plus days with my head (mostly) up. It is a story that doesn't end yet. It is the story of people healing me, doctors saving me and sweat detoxifying me.
I hear song lyrics in my head like:
I'm a riser
I'm a get up off the ground, don't run and hider
Pushing comes a-shovin'
Hey I'm a fighter
When darkness comes to town, I'm a lighter
A get out aliver, out of the fire
Survivor
Appropriately, the dear friend Joy Gregory — who first introduced me to SoulCycle — is the same friend that called in favors and secured an appointment for me at Memorial Sloan Kettering when I was diagnosed with breast cancer two Novembers ago. I feel grateful to Joy and her husband, Morgan, every day – both for the gift of SOUL and my incredible care.
I was diagnosed with breast cancer with no family history of it at 34 years old. I never thought this would be my story. I have lived a very blessed life and my diagnosis of breast cancer suddenly felt like a blemish on that story. Now, 11 months later – and some days still as raw as ever – it's something that, although intensely private, is a source of great confidence. My diagnosis didn't take my life; it gave me life. I got the rare gift (and hard lesson) of perspective that comes only from the deepest fight and darkest days.
I have three young girls – now 7, 5 and two-and-a-half. We talk about cancer in my house as a "germ." Doctors took the germ out and then I got "my medicine." I never said cancer. I never said chemo. I rode the day after I was diagnosed and through every week of chemotherapy on my "good days."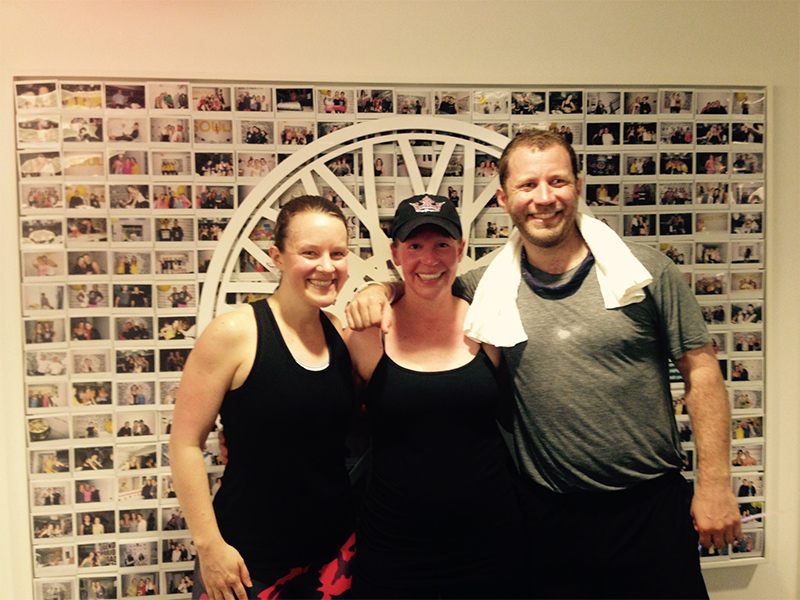 SoulCycle was a safe place for me. It was loud and dark, and I was anonymous. Although I might have looked visibly sick (the cruelest part of the disease, when the innermost being of my core was screaming "I've got this!") no one at SoulCycle looked at me differently. My victory lap over that year had ironically come from the people that now, unknowingly, thought I opted for a short haircut.
I ride for the escape, the music, the feeling of being an athlete and the cardio. It's my therapy, my church of SOUL. For 45 minutes, I heal and forget what life looks like outside. With my diagnosis, I went from being a casual rider – once to twice a week – to a dedicated rider – in strength and perseverance.
With every week that passed, I thought, if I can show my kids that I got out the door, if I can finish the ride one day post-chemo, if I can ride after a six-week break from each surgery, if I can go back when I cannot even remember how to set up my bike, well, then I was all of those things on the wall: an athlete, a warrior, a renegade, a rockstar.
For those 12 weeks of chemo, I disappeared into the back row on bike 56 and Taye carried me through 12 Wednesdays. Every week, without knowing of my personal fight, she gave me endurance, strength and soul. I booked chemotherapy times, doctor's appointments and childcare to get a seat in her Greenwich class.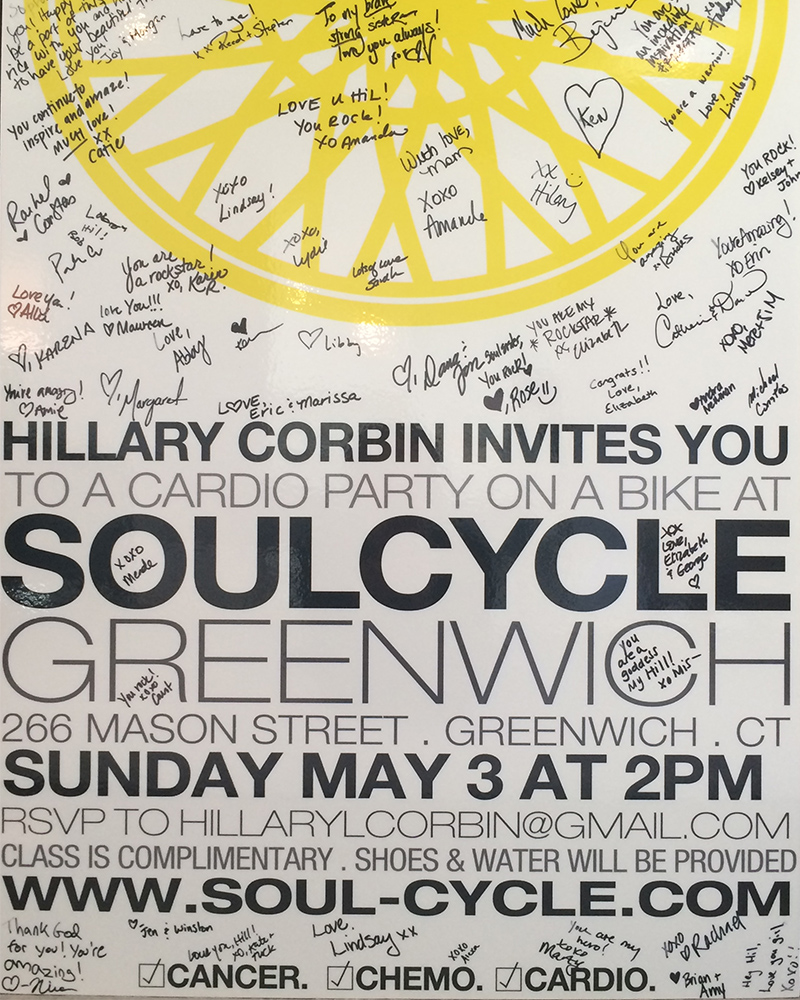 To celebrate the end of my 12-week cycle of chemotherapy, I hosted a private ride last May. We packed the Greenwich studio. Hadley Rodger, the Greenwich studio manager, was absolutely instrumental in making that day happen for me.
We celebrated and I sat front row center for the first and (hopefully!) last time. The energy that comes from 60 people who love you and have fought for you and have saved you cannot be underestimated. Some days, the feeling of being on that ride overwhelms me and I want to race back in time. A huge credit goes to Nicky B. for making that ride so extraordinary.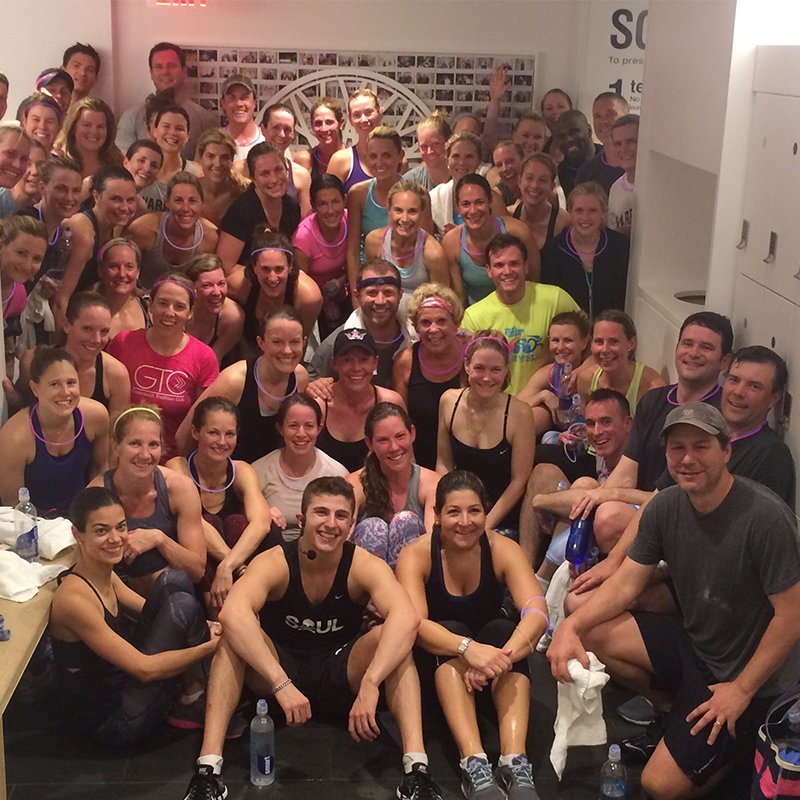 I remember thinking early on, "I am the only one like me in this room." And then, it was as if I had suddenly learned a new language, I heard story after story of incredible women who have all battled this diagnosis. Towards the end of chemotherapy, I remember counting at least five women in one class who had all survived a breast cancer diagnosis, including others who had endured a double mastectomy.
It is healing to remember you are not alone. In any given class, an instructor might ask "what are you riding for?" Most days, I ride to leave cancer behind me and, while forever changed, to keep moving forward. Today, I am cancer-free.
Shortly before I was diagnosed, I had a horrible feeling that something was wrong. It was. But my story is not a sad story. There were – and still are – very sad days, but the goal is to get up, stare down the day and live with grit and grace. That strength was growing in me for 34 years: I just didn't appreciate it until now.
SoulCycle is honoring Breast Cancer Awareness Month all October long. Do you have a story to share? Email SOULlife@soul-cycle.com, and check out our guide to breast self-examination HERE!
Want to ride? Grab a series HERE and book a bike!