How Danielle McCleerey Became a SOUL Mom
March 29, 2016
nstructor DANIELLE MCCLEEREY met the love of her life at SoulCycle — and on their one-year anniversary in February, she gave birth to their son, Owen Porter. Now she opens up about dealing with an unexpected delivery plan, choosing a name, bouncing back post-pregnancy and falling in love with her little rockstar…
Congratulations on your new baby boy! How was the labor and delivery?

Well, funny story there. I actually planned to have a natural birth, completely unmedicated; however, little man had other plans. He stayed breech from about 20 weeks on so we ended up having a C-Section. Since it was scheduled, I actually didn't labor at all. We walked into the hospital, told Admissions I was there to have a baby and they brought me to my room.
How did it go?
The delivery process was next level crazy. I couldn't have had a better surgery, and my doctor was absolutely the best, but I will never have another C-Section. I did not like feeling that out of control of my body. Of course, the end result is an incredible, out-of-body, all consuming experience, and there is nothing like the feeling you have when you meet your own child for the first time, but having a C-section was not for me.
When was Owen Porter born?
February 11, 2016 at 10:40 AM… 6 pounds, 9 ounces and 19 inches of perfect.
What was your first thought when you saw him?
Honestly, I couldn't wrap my head around the fact that I made him. We have me, who is far from perfect, and yet — with all of my flaws — I was still able to cook this tiny, perfect human. It's the best thing I've ever done.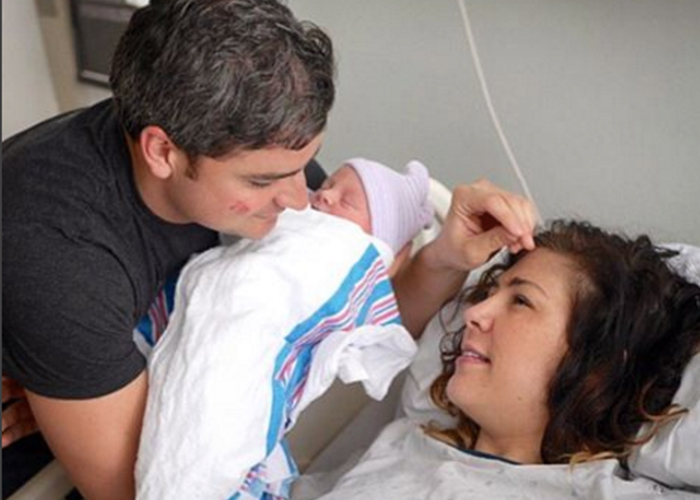 Love the name! How did you choose the name Owen Porter?
Owen Porter was "Sweet Nameless Baby" until day 3. We originally were going to name him either Porter or Oliver, but when he came out, he was neither. Bummer. We went through about 1,567 names (from Cooper to Zander and everything in between) and were coming up empty-handed. I actually started to consider "Sweet Nameless Baby," until my friend Carly casually mentioned Owen. About 12 hours later, we both agreed that Owen Porter Cole was absolutely his name.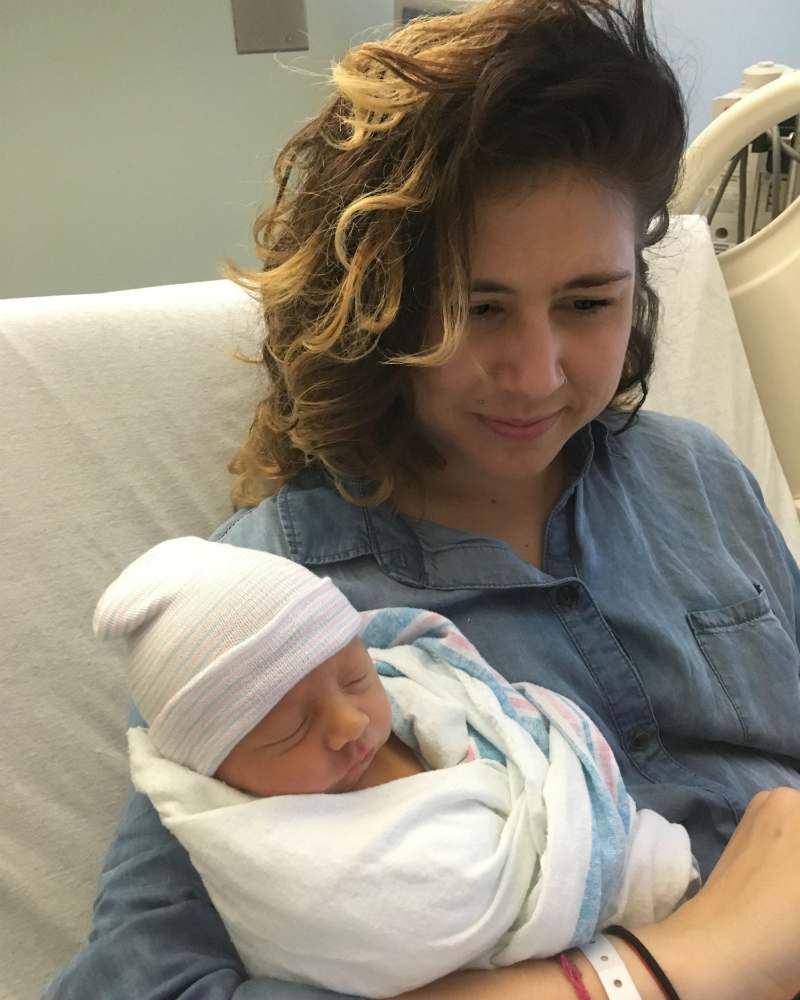 Back up a little... you met Owen's dad, Jason, at Soul — and Owen was born on your 1st anniversary! Tell us about that incredible love story.
Yeah! Jason and I met at SoulCycle Pasadena. He took my 7:00 AM classes for about 6 months before asking me out after class one day. I thought that was incredibly bold (what if I had said "no"?! He probably would have had to find a new instructor… #awkward).
But you didn't…
Right and we hit it off immediately. I came home that night and told my roommate that I was in trouble. We really fell hard for each other, and five months later we found out we were pregnant. The first year was a crazy amazing whirlwind filled with trips to Paris, moving in together on the East Side, getting a Husky puppy, the pregnancy (in which, at times, I turned into a demon), meeting each others families and, on our one-year anniversary, meeting our son.
That's quite an anniversary gift!
That's right.. I got him a baby for our anniversary. As crazy as it all was, it all felt very natural and exactly as it was meant to be. It's insane what good can come into your life when you allow it. He is the love of my life, and I am so grateful he randomly chose to take my class! Couples who ride at Soul together, stay together — right? He's the most amazing father, and maybe I am biased, but Hot Dad Alert! Am I right?!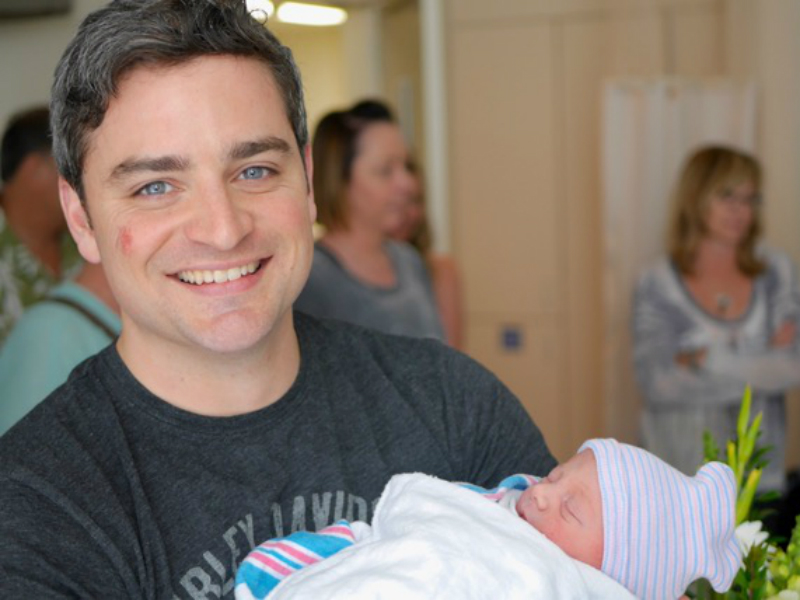 How have the first few weeks been?
Incredible. Exhausting. Emotional. Fast. All of the emotions have been relevant at some point, but we are so stupid in love with this little boy. He is growing and changing constantly and we are just in awe of the human condition and the ability of the human body. I stare at him all day. My mom stayed with us for the first two weeks to help out, and that was a lifesaver. I was healing from surgery (which was ROUGH for about a week or so), so having her here for the little things was crucial — we were really lucky.
What's Owen's personality like?
He is a really good baby, which makes him that much more enjoyable. He's mellow, cries very little, sleeps hard and is a really good eater. Fun Fact number 2: I am the first woman in my family to successfully breastfeed. I am really proud of that. We are really enjoying learning how to become parents and watching our little family evolve every day.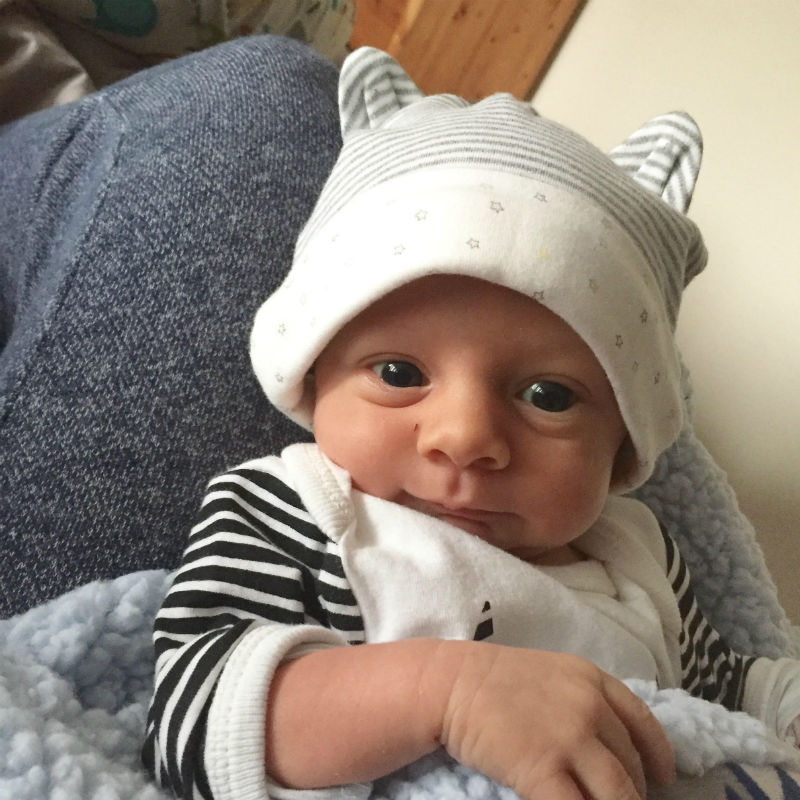 What's been the biggest surprise about becoming a mom?
Three things. First, I had no idea I could love another thing this much. It's unreal how badly I love him. Second, I am actually not terrible at being a mom. Dare I say, I may indeed be good at it? Third, being peed or pooped on is still as awful as you think. I guess when I was pregnant I assumed those things wouldn't be that awful… NOPE. Still awful.
Oooh, sorry about that. Are you getting any sleep?
We are! He is a gangster napper like his mama, so he is sleeping anywhere from six to nine hours at night. We are just fine with that and would really love for that to continue. I'm sure this is no surprise, but he LOVES music. Right now, the Alabama Shakes and the Childish Gambino stations on Pandora are his favorites.
Who does Owen look like?
My eyes and nose, but mouth and chin are ALL daddy. The faces this kid makes are exactly like Jason. It's pretty crazy.
What can't you wait to do with Owen?
All of the things! First things first though: we need to get him an ET basket for my bike at SoulCycle. Julie and Elizabeth, that can happen, right?
How cute would that be?
I really can't wait to take him on vacations and teach him how to snowboard, watch him play sports and teach him what it means to be a good human. All of that can wait, though. Right now, I can't wait until the next time he falls asleep on my chest and we get to take a nap together. My mom told me not to wish his life away, so right now we are just going to enjoy every moment as it comes.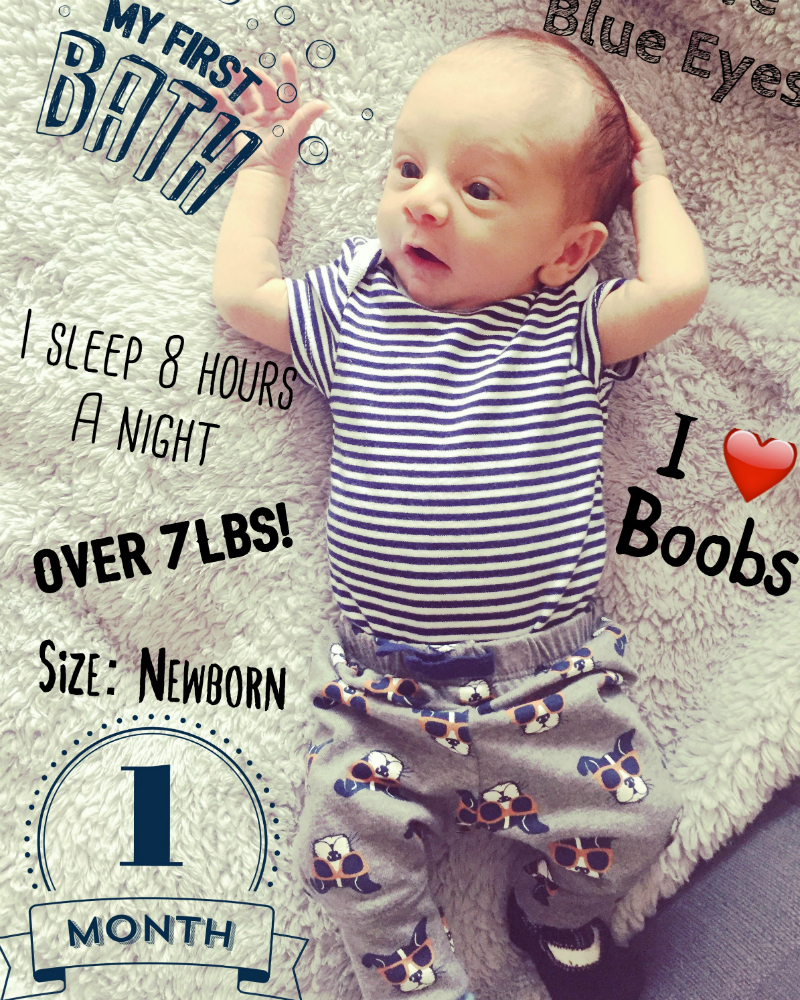 Anything you want to add?
I am just so grateful for everyone at SC for the support during my pregnancy and since having Owen. This really is the best community. The amount of calls, texts, flowers and gifts we've received are beyond words. Thank you. I can't wait to be back on a bike with everyone on April 15 — it's going to get CRAZY. This mama is so ready to tap it back!
Catch classes with DANIELLE at SoulCycle Pasadena. Questions or comments? Email SOULlife@soul-cycle.com! Want to ride? To book a bike, grab a series HERE then book a bike!