How Breast Cancer Changed Rachel's Life
October 21, 2015
When NYC instructor RACHEL GOLDMAN first came to SoulCycle, she discovered how it transformed her mind, body and spirit. Now she shares how her mother's fight against breast cancer inspired her to be unafraid and relentless when facing any obstacle…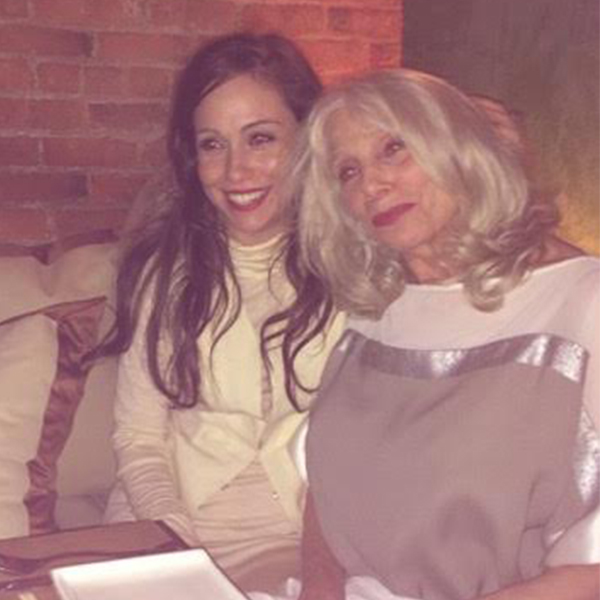 What first brought you to SOUL?
Funnily enough, the person this interview is about, my dear mother Joan, is the one who originally suggested I go to SoulCycle. I grew up as a ballet dancer, but since college I hadn't found a type of exercise that I liked. In some ways, I prided myself on still being "skinny" without needing to work out. What I didn't realize is that I wasn't as strong or healthy as I could be.
Why did your mom think you'd like SoulCycle?
My mom knew me so well, and sold me on it by calling it "Studio 54 on a bike." I was born in NYC and was essentially conditioned to love parties and dancing, so she figured it would be a fit. It really was. That said, I never imagined I'd end up auditioning to be an instructor. It's amazing how quickly things change and how life can surprise you.
How has SOUL impacted you?
SOUL has transformed my overall attitude toward life. I learned how to approach things with a "can do" approach, and push my limits. While I have never been a stranger to the value of hard work, SoulCycle ignited my joy in staying disciplined. Now, it's a pleasure to test my limits. I basically learned to take life with just the appropriate amount of seriousness. There's a way to challenge yourself while staying positive.
Why is Breast Cancer Awareness month important to you?
I've been hesitant to discuss this, as my mother's fight against this horrible disease is not yet over. After months of chemotherapy and radiation, she will begin a clinical trial in a few weeks. She is the center of my universe — a fearless mother who raised me by herself, and since birth, has spared me no opportunity, expense or joyful experience. She is the definition of selfless. I'll say this: my experience with breast cancer is defined similarly to my relationship with SoulCyle — I learned the importance of the departure from the comfort zone, and facing obstacles with just the right level of confidence and hope.
What advice would you give to anyone affected by breast cancer?
I've learned five things:
Keep your daily routine. Maintaining a regular structure in your life keeps you together and prevents breakdowns. The stronger you appear to the person being treated, the more they feel normal, and ultimately, better supported and loved.
Stay positive — not only for yourself, but for the person being treated. A good attitude means everything and truly makes all the difference in how we all spend our days.
Be unafraid to rely on your community of friends and family. Never be too ashamed to ask for help or support. You are never a burden to anyone.
Never let go of the things in life that make you happy. I was in SoulCycle training when my mother was diagnosed, and I cannot imagine going through that time without Janet Fitzgerald, who taught me how to separate my energy from my mother's. In doing so, I learned that it didn't mean that I was letting her down. Smiling is allowed.
Embrace the uncertainty. It allows you to live day by day.
You mentioned courage as among the things SOUL taught you. How can riders bring the values from the studio into their everyday lives?
What we can change, we will. Put the same level of effort into your daily challenges as you do your ride. That said, don't obsess over trying to engineer what's meant to be.

SoulCycle is honoring Breast Cancer Awareness Month all October long. Do you have a story to share? Email blog@soul-cycle.com!
MORE FROM SOUL