How a Gift Turned Into a Family Obsession: Augusta Preisero's SOUL Story
December 25, 2016
hen AUGUSTA PREISERO got a 10-pack of classes from her boyfriend, she couldn't have imagined the place the pack would have in her heart — or the bonding she'd experience with a fellow rockstar…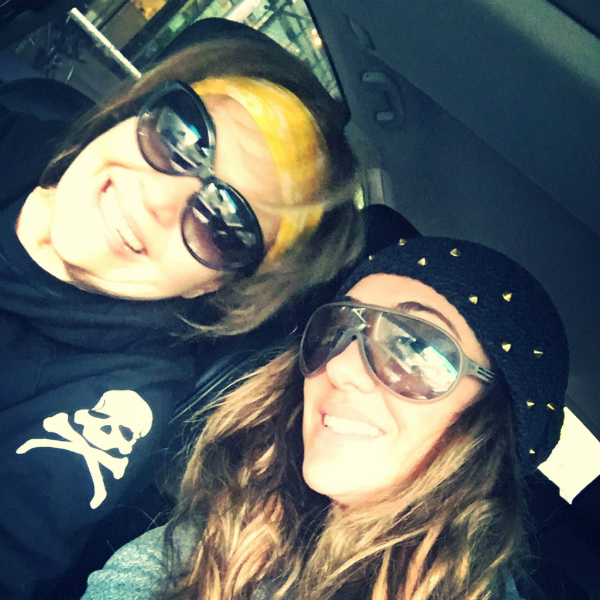 It all began on a trip to Whole Foods three years ago with my boyfriend. I walked past a modern-looking corner fitness center with a bright yellow wheel in the window. I had heard Bobby Flay talk about SoulCycle on his show, and since delicious food is as much of an obsession for me as fitness, how could I not go in?

Valentine's Day was coming up, and my boyfriend, being the intelligent and thoughtful man he is, got me my first 10-pack... so naturally, I agreed to marry him.
Three years later, both my husband and I are still taking classes and still going strong! I started riding once a week until I discovered
Janet
… that was when my rides turned into something deeper. They became my meditation, my calm in the midst of the craziest city in the world.
For my birthday in January, I had my parents and husband join me in a Janet class. It took some serious praying to get us all moved from the waitlist to a bike, but thankfully, my birthday wish came true. We all got to ride and my family got to see firsthand what I had been speaking about non-stop for the last few months!
Every ride at SoulCycle has been more than a great workout. Wednesday night rides were my workout date night with my husband. Every ride with my mom, my best friend, brought us closer than ever before. Every moment with her is a cherished one. I am blessed to work with her, shop with her and of course, ride at SoulCycle with her.
Taking Janet's classes have taught my Mom and me many things, but most of all, it has inspired us to gather our dreams in order to live the life we love -- the life we choose to live in crazy NYC!

Do you have a Soul Story to share? Email blog@soul-cycle.com! Want to ride at SOUL? Grab a series HERE then book a bike!
MORE FROM SOUL