Hear the Beats of Soul Bryant Park!
August 4, 2015
Start spreading the news: We're adding more SOUL to NYC! That's right. SOULCYCLE BRYANT PARK opens this week so the instructors at our new midtown studio put together a SoulTunes Tuesday playlist with 52 of their current faves! Drop the beat, then we'll see you at 41st Street!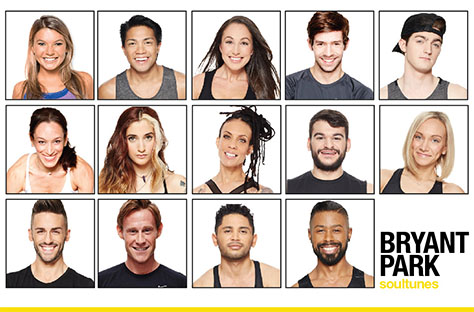 Bryant Park Instructors (top row, from left): Becca, Robert, Sydney, Justin, Hayes; (middle row, from left): Amanda M., Jenna, Stevie, Nick S., Gunner; (bottom row, from left): Joey, Ryan S. Isaac and Jared.
SoulCycle Bryant Park (5 Bryant Park, with entrance on 41st Street) opens on Thursday, August 6! To book a bike, CLICK HERE or call the studio at 212.873.7685! Questions or comments? Email blog@soul-cycle.com!