Gregory Siff Talks About His SoulCycle Collaboration
March 2, 2016
You just finished your third installation in a SoulCycle studio — first South Beach, then Chelsea and now East 83rd Street! What inspires each installation and how are they each unique?
The riders and the environment in which the SoulCycle Studio is located inform the piece and give it its individuality. The mural is anchored in the bond of the ride and how good it feels to create in the moment.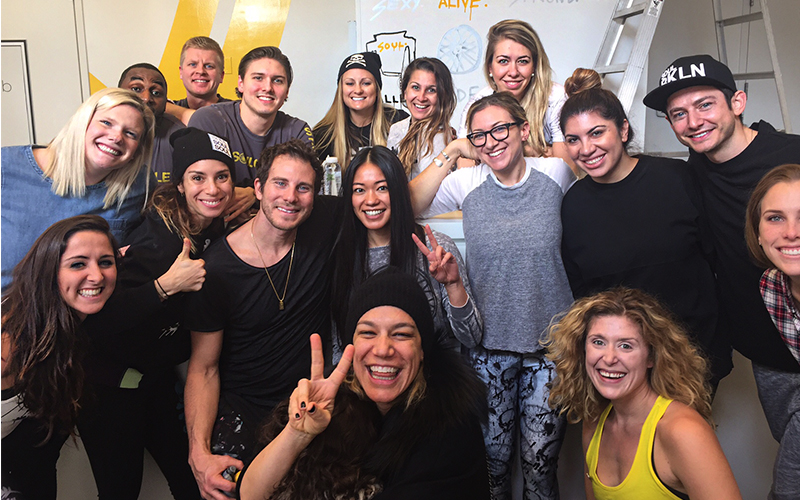 Which words would you use to describe what SoulCycle means to you?
POWER. FAMILY. BELIEF. STRENGTH. EMOTION. RECONNECT. UNIVERSAL and ALIVE!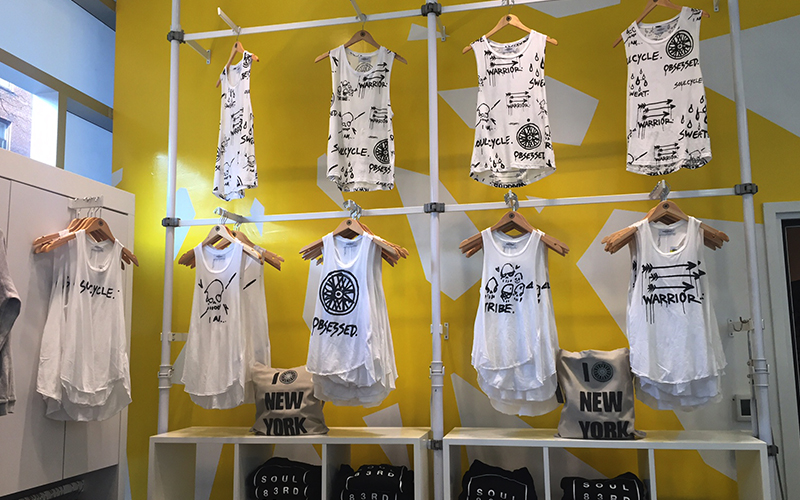 We are SOUL excited about the SOULCYCLE X GREGORY SIFF collection. What is your favorite part of the collaboration? Any favorite pieces?
I love the quality of the collection and the way it feels handmade at the same time. The WARRIOR pieces and the I AM... with the Skull are going on me as soon as I get them!
How would you describe your personal style?
Paint always makes the clothes look better. Work looks good.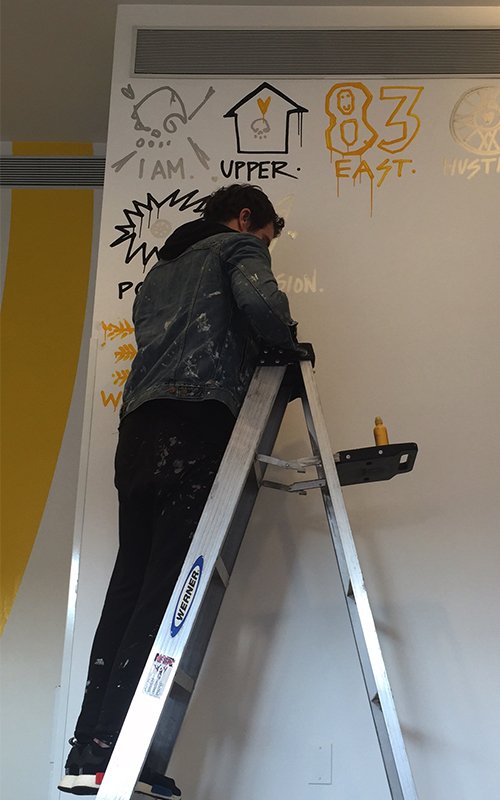 Who are your style icons?
James Dean, Jackson Pollock and Kanye!
Where would you like to do your next SoulCycle installation? Any dream locations you'd like to work at?
HAWAII! That would be tight. Paint a surfboard and ride it. Also Montauk and Beverly Hills. I am stoked to do some West Coast spots.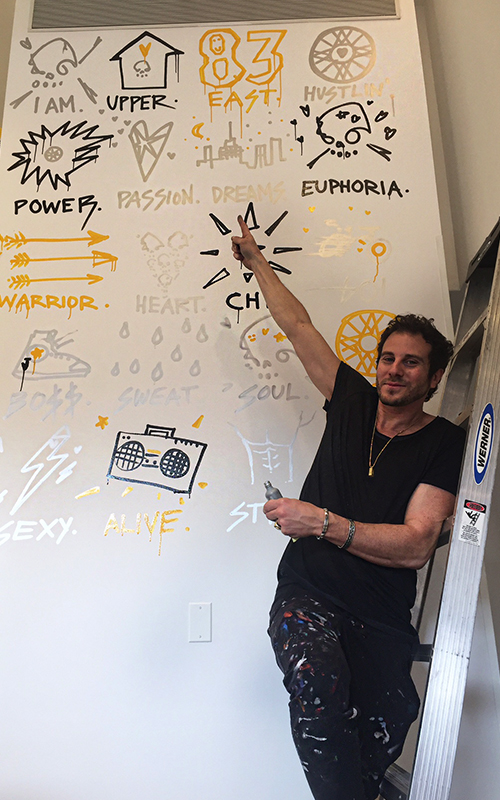 Anything you want to add?
Tell me the words that get you in the heart and come out in the ride. I'll put it in the paint!
Check out all the latest looks in our SOUL STYLE SHOP HERE!
Questions or comments? Email blog@soul-cycle.com! Want to ride? To book a bike, grab a series HERE then book a bike!
MORE FROM SOUL