"For the very first time, I fell in love with myself": MOLLY TAVOLETTI's Soul Story
May 2, 2016
When rockstar MOLLY TAVOLETTI clipped in at SoulCycle for the first time, she was met with a flood of emotions. One year later, the Running For Wine blogger shares how SOUL helped her face her demons and learn to love herself…

On March 11, 2015, a little more than a year ago, I cried at SoulCycle.

Yep, I had full and uncontrollable tears streaming down my face and falling to the handlebars in front of me. Oh don't worry, you can laugh about it. I did, too.
I didn't even notice I was crying at first. Nearly 40 minutes into class, my face was already dripping with sweat when I released a long and involuntary breath, reached up to my face and asked, "Am I f***ing crying?"
I'll spare you the background details, but my wide-eyed, 22-year-old self had been through a lot — a lot that I buried well below the surface, hidden from those who were close to me.
A lot of things I even hid from myself.
But right then and there, in the Union Square SoulCycle studio and without the slightest warning, they rose to the surface. Tears and sweat cascaded down my face, stripping away every barrier — every blockade I had built between the world and myself.
I felt vulnerable. I felt raw and exposed. Yet, I felt stronger than I ever have before.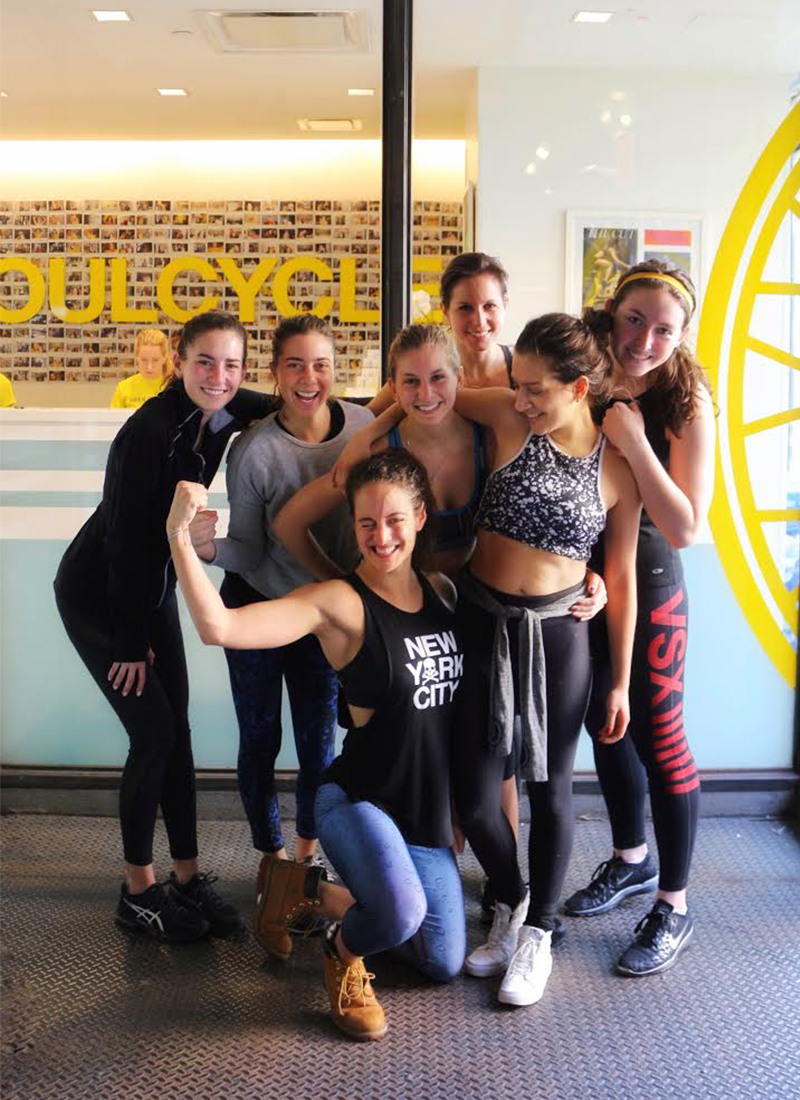 Suddenly, it didn't matter what my body looked like; It mattered what it could do. It didn't matter what anyone else thought; It mattered what I thought, and more importantly, how I felt.
In that moment, I fell in love with SoulCycle, because in that moment, for the very first time, I fell in love with myself.
SoulCycle carries a set of common associations, whether we want to admit it or not. I've absolutely had friends tell me they're "way too afraid" or "don't belong with those people" when I asked them to ride with me. Breaking down that misconception of "exclusivity" formed a large portion of my desire to write this.
Growing up, I never played team sports. I was always dancing or a running. So I guess you could say I've forever been more competitive with myself than with others — one of the main reasons I think SOUL appeals to me.
But aside from fueling me to be a better person on the bike today than I was yesterday, SOUL also gives me a community of humans doing the same thing — pushing themselves and in turn, pushing everyone around them.
Trust me on this; it's not an environment of hostility or judgment. It's one of support. Now, don't get me wrong; you're not always going to like it. In fact, it's generally going to be really f**cking hard.
But really f**king worth it.
But it's during those particularly challenging moments in class — those moments when you want to throw your hands up and quit—that the community aspect of SOUL ignites you.
For nearly a year, I've taken at least one class a week with Lily, yet each time I am challenged in ways I never imagined possible. At times I've absolutely wanted to be like "Nope, f**k this. I can't," but she always says the same thing: "I know, I know. I'm right there with you. And look, you're doing it."
Lily, along with Joyce and Bevin in the West Village, have gotten me through more than I could ever explain — so on a side note, I want to recognize that. Thank you doesn't even begin to cover it.
It's been a year since that day I cried at the Union Square studio, and many things have changed for me since. People have walked through my life and people have walked out. I've evolved into something new and wonderful. But SOUL has remained my constant, my safe space to be nothing more and nothing less than who I am at my most pure and unfeigned.
I've sweat out burgers. I've sweat out broken hearts. I've sweat out one (or three) too many Thursday night tequila shots. I've embraced that this and every moment can be the beginning of everything... if I let it.
This space doesn't care that I have
34,000 followers on Instagram
. It doesn't care what I did wrong yesterday, or what I'm planning to do right tomorrow. This space comes without judgment or opinion, without expectation or doubt. Inside it, I'm purely and honestly myself.
In a space that so encourages vulnerability, it would be easy to be terrified. But please trust me — trust that in fact, it produces an equal yet opposite reaction.
You find sanity by way of insanity. You find fearlessness by way of fear. You find strength by way of vulnerability. And most of all, you find that you brought them all with you... and you can pedal through them all.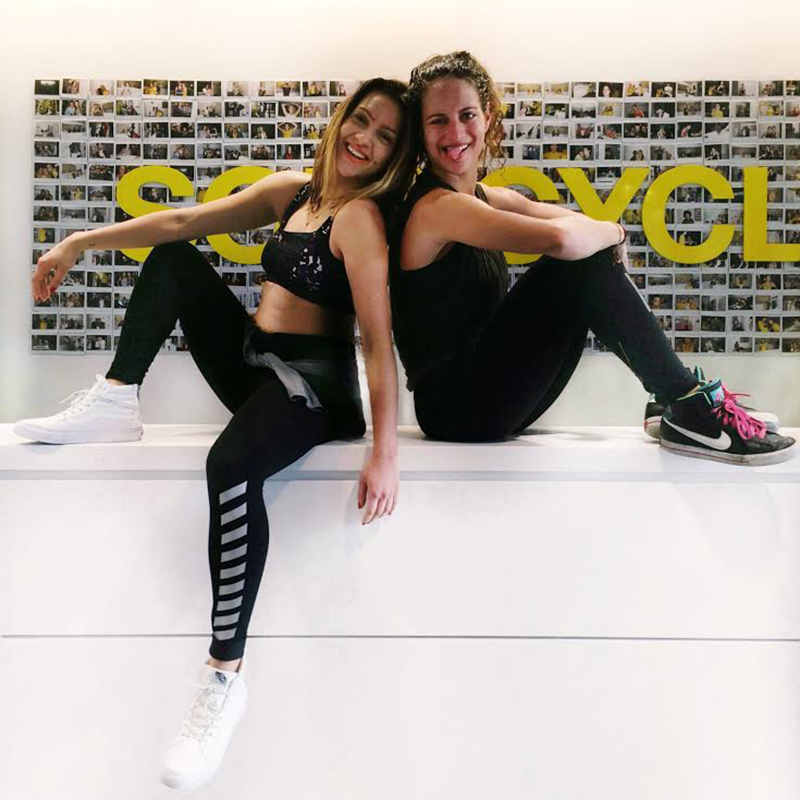 Hear more from Molly Tavoletti on her blog Running For Wine and follow her on Instagram @MollyTavoletti! Have a Soul Story to share? Email blog@soul-cycle.com! Want to ride? Grab a series HERE and book a bike!
MORE FROM SOUL