Elianna's Tips for Pregnant Riders
July 23, 2015
Tapping it back with a bump? So is NYC instructor ELIANNA SABLE! Expecting her first lil' rockstar this fall, Elianna shared her top tips for riding while pregnant and revealed how she's eating for two…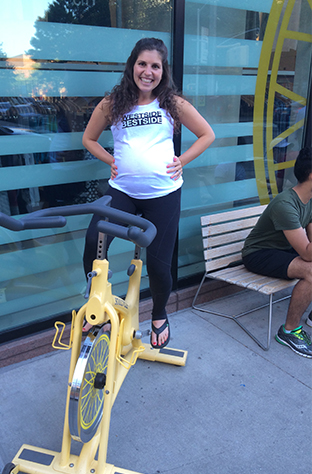 Just to give a little background: I have had the privilege of riding at SoulCycle since the very day it opened. I was 19 and there was one small studio. Now I am 29 and there are more than 40 studios across the U.S. In the past 10 years, I have gained and developed so much mental confidence and physical strength, which has allowed me and inspired me to chase my dreams and become a SoulCycle instructor, run multiple half-marathons, triathlons, lift heavier weights, and even enter the world of hot yoga.
About five months ago, I received exciting news that I was having a baby! How amazing! But I also couldn't help but wonder: Would the biggest blessing in the world also change my life as a fitness lover and a SoulCycle Instructor? Would I be exhausted? Nauseated? Feel like an alien took over my body?
I learned pretty quickly that the answers were yes, yes, and yes! All of a sudden, it felt like my life of getting stronger in that room was starting to decline! Running out of the saddle meant losing my breath! A fast jog quickly became a huge challenge, and cranking up that resistance was more threatening than ever!
But luckily there are ways to stay safe — and in shape — while tapping it back when you're pregnant. (Always check with your doctor to OK any activity for you while expecting.) Here are my top tips:
1. LISTEN TO YOUR BODY
The most important rule is to listen to your body! No, but really listen! There are some days I feel amazing and I am able to tap it back multiple times in a day, and then there are days I don't feel as good and I don't go on the bike at all. Just trust your gut and do what feels right.
2. KEEP RIDING
Every pedal stroke counts — moving your body is so important. Just because you might not be as fast or graceful as you were previously doesn't mean you're not getting the benefits of the ride, so stick with it!
3. CREATE NEW CHALLENGES
Maybe running out of the saddle really doesn't feel great on your body — no worries! Instead, drop it in and add some resistance and try running through that. Trust me, it could be just as hard and effective!
4. GO AT YOUR OWN PACE
Work hard! Sweat a lot! And get in a great workout. BUT, remember you are taking care of and nurturing something very special. On a scale of 1 to 10, it is important not go above an 8.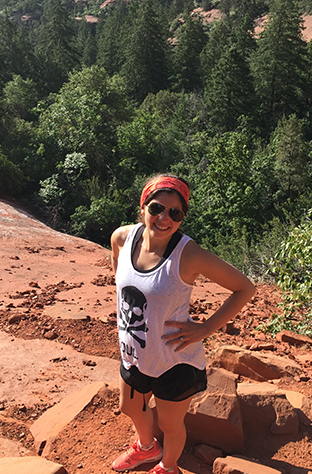 5. HYDRATE
Be sure to drink plenty of water before, during, and after class. For each class I ride, I drink a bottle before class, one during, and one right after!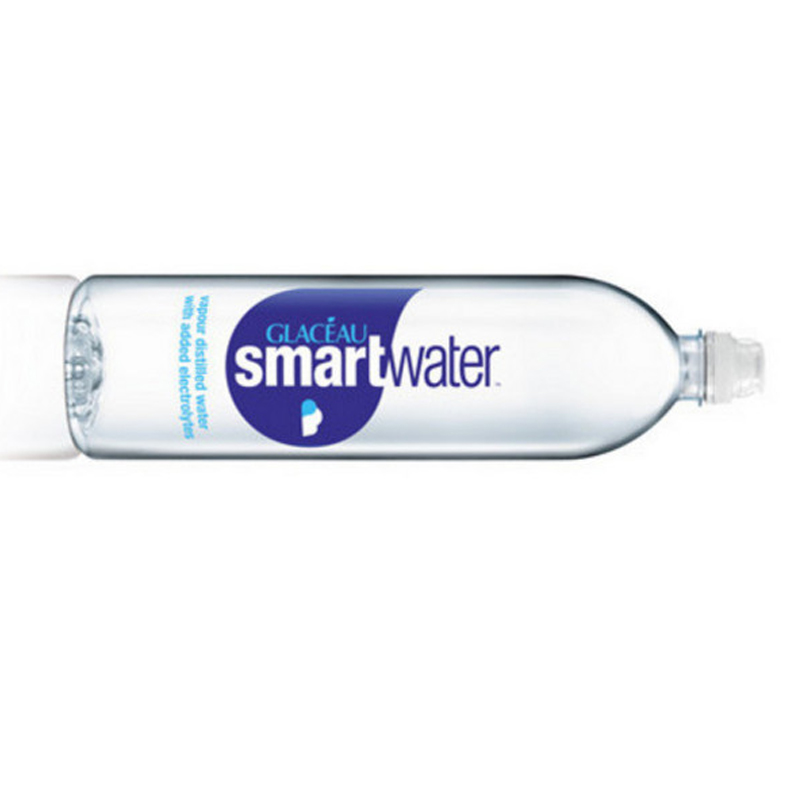 6. EAT SMART
How to fuel up before and after class can be tricky because there is not one recipe that will work for everyone! But I will share with you what has been working for me:
During the first 12 weeks of my pregnancy, I had a lot of food aversions! My life of chia pudding with almond milk, grilled chicken on salad, and kale chips was over! Instead I was eating toasted bagels with butter, dry cereal, and noodles with melted cheese (I know, yum!) and that was about it!
Luckily, that did not last too long! Now I'm at 23 weeks and my aversions have dwindled. It is so crucial to give my body and the baby nutrients and healthy food as well as food that I like! I do not like to feel heavy before I ride but I definitely need something in my body.
My favorite thing before a class is a Health Warrior Chia bar — they are small but satisfying. My favorite is the Chocolate Peanut Butter flavor with a coconut water! As I said before, drinking water is important but sometimes (especially being pregnant in the summer), my body craves the potassium and the sugar in the coconut water.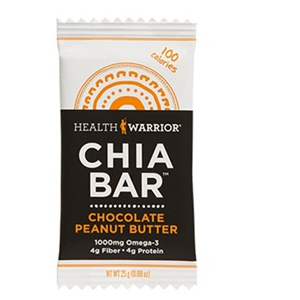 After class, I will eat something more substantial: My go-to's these days are Ezekiel English muffins with all-natural chunky peanut butter and pickles! Not kidding: It's amazing! Or I'll eat a big salad with lots of veggies, a little bit of feta cheese (pasteurized and my doctor says it's ok) and chickpeas! I am also loving bean pastas. My favorite is a black bean pasta. The ingredients are black beans and water and that is it, and it looks and tastes exactly like pasta!
7. GIVE YOURSELF A BREAK
I recently went away on an incredible "baby moon" with my husband for a whole week! As luxurious as that sounds (which it was) that is still a whole week without SoulCycle, and this girl cannot go a week without working out! So if you go away somewhere without a SoulCycle, you will be ok! Changing it up for a week will only make your ride that much stronger when you get back! Instead, I went hiking, did laps in the pool, and even went to the gym and showed off my kettlebell and TRX band skills (below)! I felt pretty strong and proud.
So really, to sum up my takeaway message about being a pregnant rider, it would be this: Working out and exercise is all about feeling good about yourself and feeling strong in your body. Being pregnant has only made me feel that much better and stronger. I've had to make some modifications and adjustments, but in the end, I feel so powerful knowing that I'm not only riding for me, but also for the amazing little human inside of me. And what could be more beautiful than that?
Catch classes with Elianna at West 77th Street and East 83rd Street. Questions or comments? Email blog@soul-cycle.com!