'Each ride brings me one step closer to the person I am inside': Amanda Glendinning's Soul Story
February 15, 2016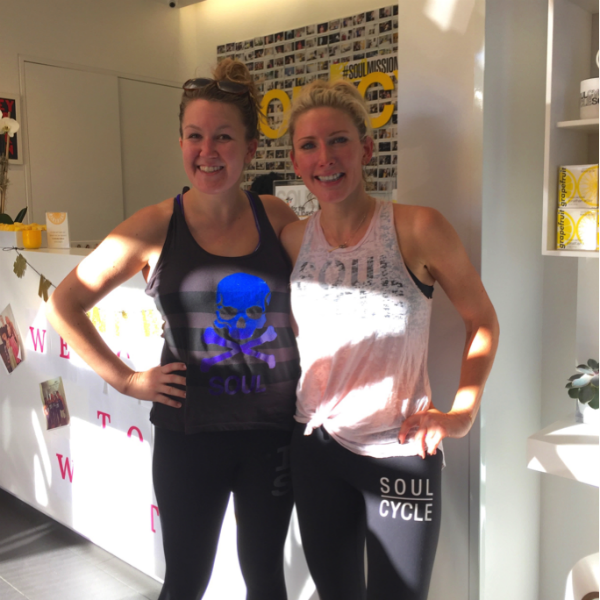 I began riding at SoulCycle two years ago as a way of cross-training for marathons. At the time, it never mattered to me that I wasn't in the front row or that I wasn't 100% on the beat; it still helped with endurance and was a great outlet for my frustrations. But in the past nine months,
SoulCycle Westport
has become a much-needed home for me.
I was diagnosed with lupus on my 15th birthday. For so long, I let lupus overrun my body, believing that my illness was going to win and I would always have the horrendous symptoms that drove me to seek medical attention in the first place. I became frustrated with my body and gained weight while on the doctor-proscribed steroids. I dealt with fatigue, headaches and painful, swollen joints. I got to the point where people couldn't even reach out and touch me without causing pain that brought me to tears. I stopped weighing myself once I reached 220 lbs. after college. I was taking 35+ pills a day and I was miserable. But with graduation behind me, I was ready to make big changes.
With the help of a new doctor, exercise and a nutrition plan, I learned how to control my lupus and in doing so, lost about 90 lbs. I also fell in love with running and exercise. I found that running not only helped keep my lupus under control, but helped keep my mind fairly calm (check with your doctor to see what exercise is right for you). From 2008 until about a year and a half ago, I managed my lupus fairly well, keeping flares at bay and managing to run multiple marathons a year (in 2014, I ran 3!).
Then, over the last 18 months or so, I began having more and more flares, seeing more specialists again and adding more medications back into my regimen until my rheumatologist told me I needed to cut my long runs short. He recommended I take a break from distance running for at least a year to see how my body reacted.
Emotionally, this was a challenge, as running was my sole physical outlet for a number of huge changes in my life, including quitting my job to start my own integrative mental health consulting practice, Thrive and Balance, LLC. Without running and my running community, I was feeling fairly lost. I was put on steroids again (having avoided them since college) and gained weight from the lack of movement and the medications. I also was lacking my normal endorphins from running. Throughout this, my lupus was getting worse, my body hurt more and I felt worse about myself, making it harder to face each day.
When the Westport SoulCycle studio opened, I was excited that SOUL would be closer to my new business, but assumed I would still visit it intermittently, about once a week or so. I was so exceptionally wrong! SOUL became my lifeline during one of my toughest years, both physically and emotionally. There have been days when I have not wanted to show up for class due to pain from my lupus or frustration with my new business, but knowing that I am accountable to that sign-up sheet and the SOUL Community (the instructors, the staff, and the other riders) really helped push me. The Community itself has become a home and I look forward to my time there. I have made friends – in truth, a SOUL family – who show up for me both at SOUL and out in the "real world."
Beyond the emotional benefits of SoulCycle I experienced, riding has changed me physically. The more I ride, the more I'm able to get my endurance back. I'm even back running longer distances and just completed my eighth marathon, The Disney Marathon, on January 10 (with the go-ahead of my doctor!) and am training for my ninth marathon in London, which takes place in April. I hit my 100th SoulCycle ride in November, the same day I completed the #TurnItUp20 challenge in Ryan F's class. I'm riding in the front row, keeping on the beat (for the most part!) and able to keep my weights going for the whole arm series.
SoulCycle has helped me return to myself, the "me" before I was sick. Friends joke that I "drank the KoolAid" as I love it so much, but SOUL is far more to me than just an exercise class.
A year ago, I wasn't sure that I would be running marathons again. I was depressed from the flares and the pain and I wasn't sure that I would be able to control my lupus the way that I had in the past. I missed my running friends. SOUL gave all of that back to me.
I might not be as "skinny" as I was before my flares started back up or at my fastest or strongest, but I'm gaining back my strength and my overall fitness. Each ride, each sprint, each tap back and hill I climb brings me one step closer to the person I am inside –- the person I am despite my diagnosis.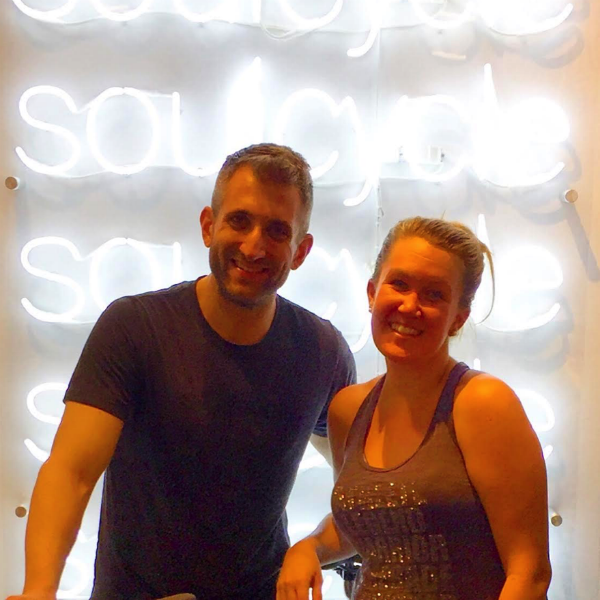 Do you have a Soul Story to share? Email blog@soul-cycle.com! Want to ride at SOUL? Grab a series
HERE
then book a bike!
MORE FROM SOUL