Daily Soul: Mark Forkos
June 17, 2014
No matter how much you have to give, it's enough. Soul Roslyn instructor MARK FORKOS shares a quote that inspires him each day…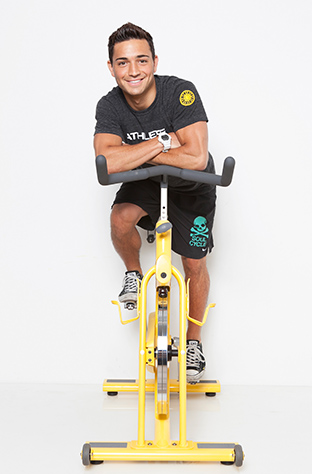 "Whether you show up with 20 percent or 120 percent, your best effort is all you need to give."
As someone who was new to the yoga practice, I was unsure of what to expect. Ten minutes into class, sweat was dripping in my eyes and I noticed my shirt was soaked, similar to my SoulCycle classes. No one warned me that it would be such a workout. My instructor, Bec Gathmann, looked at me with a smile and said, "Yeah! Yoga is hard." She used an analogy about running that I was able to relate to: "There are days when you run one block and that is your best, and other days you're driven to finish the marathon."
This powerful mantra can be related to just about anything we do every day. I believe that simply making the decision to "show up" to class is the greatest thing someone can offer him or herself. That's half of the battle right there! Our ability to push our physical limitations will change daily.
There will be days where we feel unmotivated, and may even lose sight of our goals but SoulCycle gives us 45 minutes to be present and grow stronger, taking from it exactly what we need. Maybe today we make that 20 percent our 120 percent. It's about doing our personal best. Every pedal stroke guides us closer to our goals.
Catch Mark's classes at Soul Roslyn! Questions or comments? Email blog@soul-cycle.com!