Daily Soul: Mantas Zvinas
March 27, 2014
Make the most of your moods, even bad ones. SoulCycle instructor MANTAS ZVINAS shares a Daily Soul quote.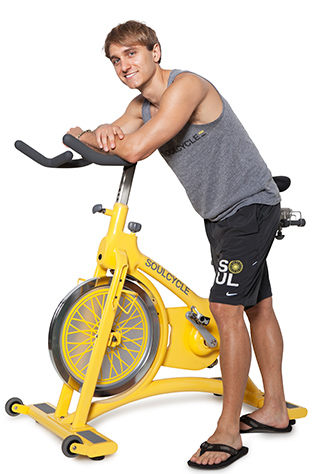 "Every day is a new you. You can push the reset button — it's up to you."
Honestly I don't remember why I said that, but I usually say things in class that directly relate to my life. On the bike, like in life, I believe in transparency (most of the time), so I don't suppress how I feel, I translate it thematically and hopefully riders relate.
I believe SoulCycle is a place not where you suppress your tribulations but liberate them. It's always easier to be honest with myself than to put on a fake smile. And there are days where I just don't want to smile, but those are the days I need it most and those days I usually talk about gratitude to remind myself.
Vulnerability and honesty find greater connection with others than something that is lost in repetition. I enjoy quotes, but unless it comes from an authentic place it feels more like a cold push than a deep stroke.
Catch classes with Mantas at Soul 19TH Street, Soul Soho and Soul Union Square! Questions or comments? Email blog@soul-cycle.com!