Daily Soul: Allison
November 18, 2014
Instructor ALLISON SANTINI — who leads the pack in Bronxville, Greenwich, Rye Brook and Scarsdale — shares a quote that inspires us to push past mental obstacles and explains how it motivates her every day…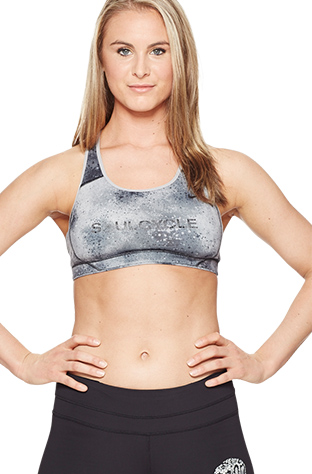 "Something is always going to be in your way. Just don't let it be yourself. Mind over matter."
It's so easy to let fear or doubt get in the way of achieving the things we really want in our lives. The good thing is that those are things that our very own minds can control. Once we acknowledge this, we can make the choice to turn them from FEELINGS into FUEL to go after what we want. Turning roadblocks into hurdles is not easy, but once you train your mind to see what you are truly capable of, anything and everything is possible — you just might surprise yourself. And, lucky for us, we grow, learn, and get stronger in the process.
This quote inspires me daily to remain positive in any and every situation. There is always a positive because happiness is a choice. I have trained my mind to see that way, and I have found peace in my life because of it. The mind is a powerful tool and this quote inspires me to use it in the right way. I aim to do things daily that make myself proud, and happiness is consistently a result.
This quote helped get me through instructor training. At times there was some pressure and lots of hard work involved, but I knew that as long as I could control the way I thought and handled situations in the most honest and authentic way that I could, then everything was apt to work out as best as it could. I realized that external forces had nothing on the power of my mind. Mind over matter, ALWAYS.
Catch classes with Allison at Soul Bronxville, Soul Greenwich, Soul Rye Brook and Soul Scarsdale! Questions or comments? Email blog@soul-cycle.com!