Daily Soul: Akin
December 13, 2013
It's the giving season, but don't forget to devote some care and attention to yourself, too, says AKIN AKMAN. The NYC instructor shares an inspiring quote and why it's meaningful to him.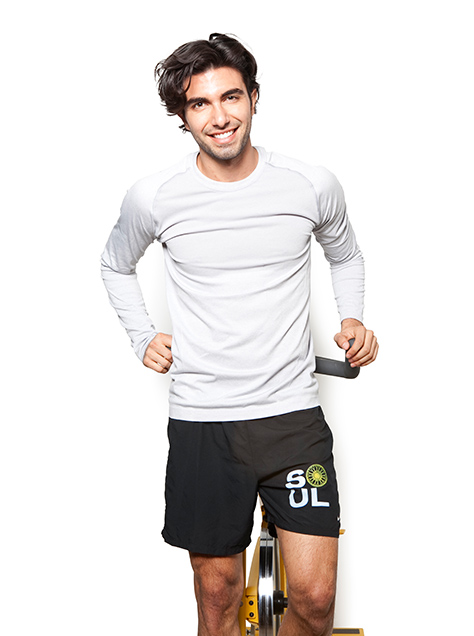 "Trust. Believe. Stay strong and confident. Don't let any situation compromise who you are."
Honestly this quote is for one of my friends that had the option to get somewhere in the industry she works in by taking the "easy way out," which in long term isn't so easy to cope with mentally. Not to mention she is so good at what she does! So because I am used to working for what I want and trusting it, I was hoping I could inspire her and anyone else going through the same situation by wording it in a way that it speaks to others.

We all have those options, cheat sheets, limits set by ourselves, some sort of doubt. However, when you take charge, when you invest in you, when you just trust it and work for it, you appreciate it so much more, because you earn it. You know that it was all you... No one can take that satisfaction away from you.

Questions or comments? Email blog@soul-cycle.com! Follow Soul on Facebook, Instagram, Spotify and Twitter.