Beth Larkin on Pregnancy, Breast Cancer and How SOUL Gave Her Strength
October 28, 2016
s she was entering her second trimester, BETH LARKIN got a shocking diagnosis: breast cancer. Now in remission with a healthy six-year-old son, she shares how SOUL gave her strength, positivity and the ability to make a full recovery…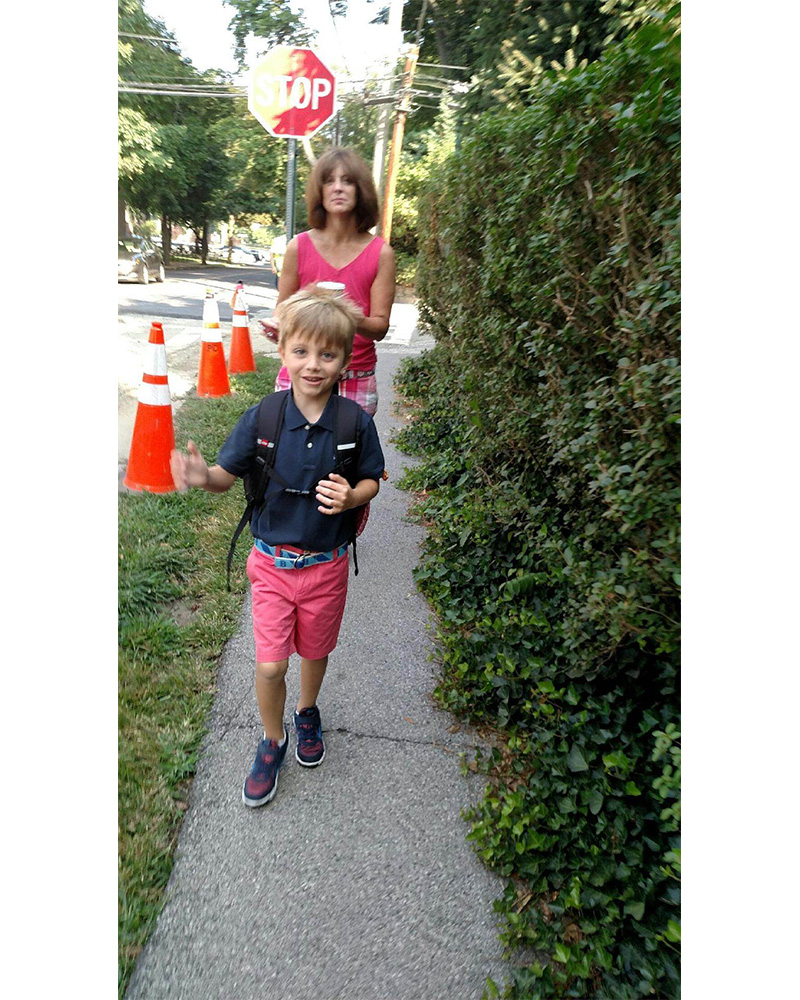 My story is a little different from what many people normally hear, but then again, everyone's story is unique. I was diagnosed with breast cancer when I was pregnant with my now five-year-old son, Michael. While pregnant, I underwent surgery and chemotherapy, and after Michael was born, I was put on different drugs for maintenance.
I discovered SoulCycle because one of the medications I was on caused what we were told at the time was permanent "chemo brain." This meant that my short-term memory was completely gone, and I couldn't remember a thought five minutes later. I had to stop working, and I basically never left the one mile radius of Bronxville, New York, where I live, in fear I wouldn't remember how to get home.
I've always been an avid exerciser — I worked out throughout my pregnancy and chemotherapy — but since I wasn't able to get to my NYC gym, I decided to not be intimidated and try SoulCycle, which had just opened three months earlier, in June 2015.
My first instructor was Janine. She was amazing, both physically and emotionally. At the time, I was undergoing so many memory tests and exams to try and get to the root of the problem. I was mentally exhausted and I remember being on the bike and crying; not because I was sad, but because I thought, "If this can never be reverted, at least I now have this new emotional, spiritual and physical outlet that I can come to every day."
After class, I told her Janine my story. I told her that she had no idea what a difference she and SoulCycle have made in my life in just 45 minutes. Janine and I have since become friends, and I try to take her class whenever I can. Actually, we planned a Beth Beat Breast Cancer ride last year, but unfortunately had to cancel because my sister was also diagnosed with breast cancer and had to have surgery on October 28, 2015.
I would tell anyone who's fighting breast cancer to not give up hope, stay positive (that's so important) and surround yourself with other positive, happy people! When I was battling breast cancer, I would tell people who were negative or sad around me to stay away until they could find that positivity, because I was trying to save myself and my son and that's what I needed. As I did with SOUL, find an outlet for yourself where you allow yourself to cry, throw things and scream, but once you've done that, go back to being positive!
Fortunately, my chemo brain was reverted, I'm back to work full-time, and my brain is even better than it was pre-baby. I am living proof that you can beat the disease. On June 18th, 2009 at 2:15 PM, when I found out I had breast cancer and I was starting my second trimester of pregnancy on June 21st, I never would have thought I'd be here now emailing you my story. My husband and I have gone through many struggles with this disease, but you have to stay the course and lean on those you love. As I told my sister, we will get through this together and like me, you'll look back and this will be a positive story that you can share with another woman diagnosed with the disease.
If I didn't get pregnant, I wouldn't be here today; my son Michael saved my life. My doctors call him our medical miracle. He and I were both able to walk away healthy, and Michael never had to see me sick. While more and more women are being diagnosed during pregnancy, they need to know that both mother and child can be saved. There is still hope.
SOUL has truly made a positive difference in my life. Even when my husband knows in his heart that it got me through a very scary time in our lives.
Have a Soul Story to share? Email SOULlife@soul-cycle.com! Want to ride? Grab a series HERE and book a bike!