Army of Love: Joyce Franco
March 29, 2017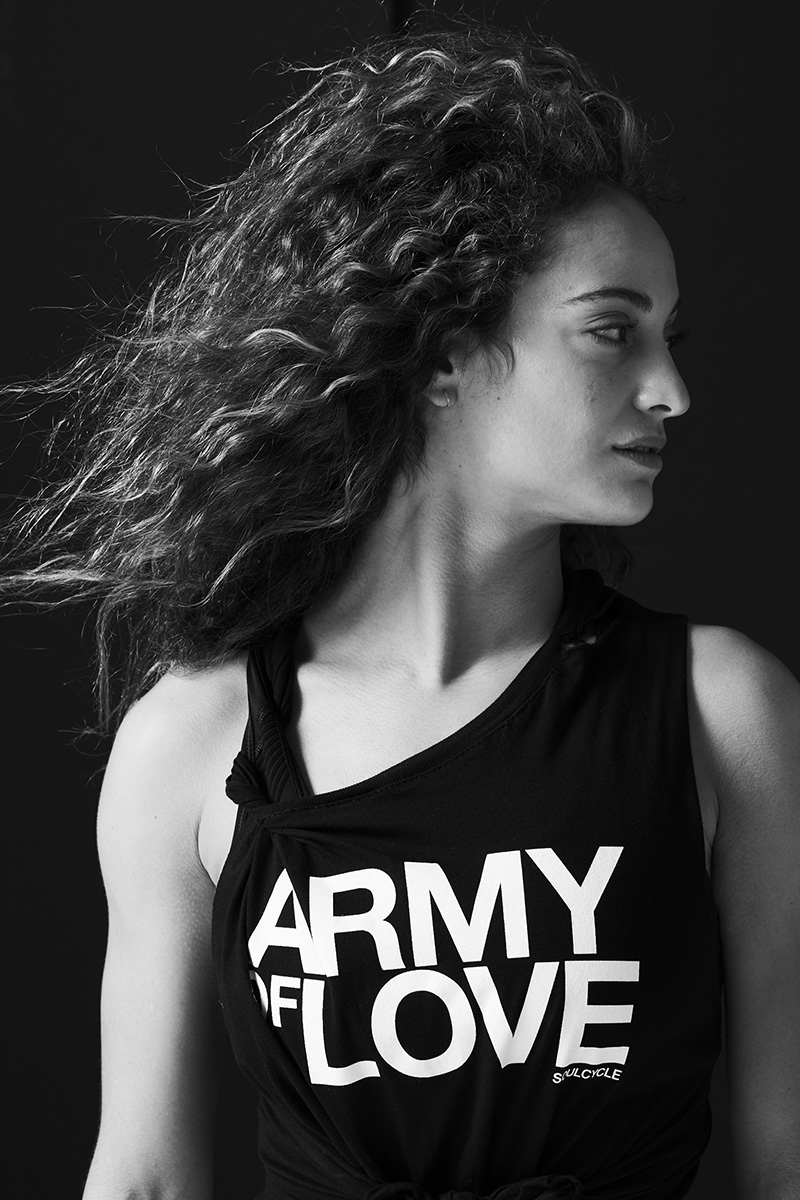 ogether we can be a voice of unity, support and acceptance in and out of the studio. This month SoulCycle instructors are sharing their Army of Love stories. Completing the series is New York City instructor JOYCE.
In my classes, I talk about accountability and responsibility. It's never about putting "pressure" on my riders, it's about imbuing my riders with a sense of worth and self-love. A love for oneself and understanding that you in fact matter. I believe that there's a weight to what each of us does, and that it is generated — and generates — love. Once you start caring for yourself and loving yourself, you believe that you and your actions matter. That feeling of accountability vibrates throughout the class. This vibration exists from rider to self, rider to rider, rider to instructor and back. This vibration is everywhere.
Recently, these lessons from the bike have been resonating in my personal life. Someone important to me is going through an incredibly difficult time in a battle with depression — not going to work, letting bills pile up, shutting out loved ones. A few weeks ago, I called this person to check-in. He was in a really dark place, he had skipped work and was home alone, feeling lower than low, thinking nothing about his life mattered.
I encouraged him to flip the switch — to get dressed, and to get himself to work. I told him not to harp on the fact that he'd already told his boss he couldn't be going in that day; what would matter was just that he show up. I pushed him, "Get your keys, get your car, drive to work. Go be a person today. I know you feel bad right now and that none of your choices have significance, but when this present fog rises, you are going to realize that this moment and your actions in it — and every moment and every action you take — really, truly matter.
When we hung up, I didn't think my words would have any impact on him. I almost questioned why I even bothered trying to convince him to stand up. I took a deep breath, and moved forward in my day.
But me caring, and saying it out loud… well, something shifted for him. Hours later, I got a text. He'd gotten himself together and gone directly to work after we talked. I held him accountable, and then he showed up for himself. It may have been a small victory, in the universe of what he's going through, but it was still a victory.
These relationships of accountability are how we build an Army of Love. It's not just that you are responsible for your actions, it's that they matter. Through actions that matter, we create change. My choice to give him that pep talk mattered.
While we live in such a connected world, it is so easy to feel isolated. When everything feels so far away and so vast, it's easy to shut down and say, "I don't care to act because I won't make a difference." But you should and you will. We have the power to create vibrations on a global level and on an epic scale. And knowing that you have power to create change, even in your immediate circle and life, is crucial. Caring and spreading that energy and love to the people around you creates a powerful shift. What you say and what you do, and what you don't say and don't do… it will make all the difference.
— As told to Liz Plosser