"A Happy Mom Makes a Happy Baby": Elianna Sable's Journey to Motherhood
February 22, 2016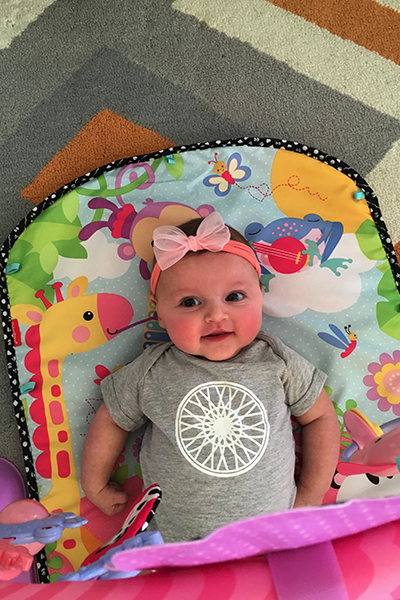 Congrats on your new little rockstar! How have the first few months been?
Thank you! The past few months have been emotional, terrifying… and more amazing than I could ever imagine.
What is Goldy doing right now?
Although she is not on a SoulCycle bike yet, she loves playing on her mat and kicking her feet while listening to my latest playlist! (She is already a big fan of Coldplay and Rihanna!)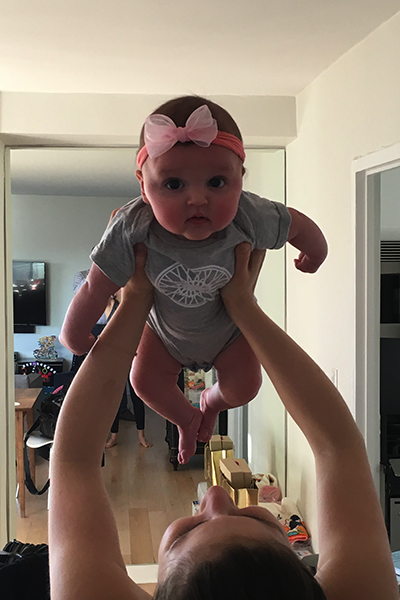 And what was it like getting back on the bike after having a baby?
It was the most incredible feeling! Let me tell you, adrenaline goes a long way: I felt like a rockstar the entire class! As for my second class… not so much! It was much harder! (Yes, my butt hurt!)
How did you bounce back so fast?
Bouncing back after pregnancy is a process and a journey that I still am experiencing three months later. Before I was pregnant, I could teach a triple and go on a run on the same day. Besides being very hungry, I would feel great! Once I got pregnant I had to learn how to slow down. My triples became doubles or singles, my runs turned into long walks! Some days were easier, some days were harder but I kept staying active as a top priority. I know this helped me literally and figuratively push through with labor and delivery and for sure is helping me in the processes of bouncing back!
Any tips for new moms coming back to SOUL after giving birth?
Now let's talk about post-baby: The first two weeks after I gave birth were probably the hardest two weeks of my entire life! I had this amazing healthy baby girl that I had waited so long to meet and all I could do was cry. All day, cry. (I promise you: I cried more than my baby.) I could not imagine ever being my fun happy, energetic self ever again and getting on a SoulCycle bike seemed impossible!
How did you handle that?
After two weeks, I started to feel a little better so I decided to tackle the dreaded treadmill. I just needed to get my body moving. I started slow and every day I listened to my body. Some days I did a little more, some days a little less or nothing at all depending on how I felt. After five and a half weeks, I got the thumbs up to get back on a bike. I am proud to say, three months later I just to taught my first triple!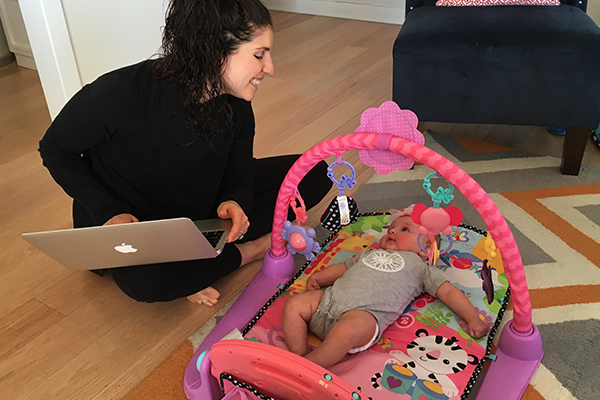 What's your best advice for new moms?
New moms out there: I am a big believer that a happy mom makes a happy baby! Be good to yourself and your body! Your time and priorities have maybe changed but get your body moving and grooving. Try and make time for yourself to take a class when you can, and when you can't, get your music blasting and do jumping jacks, squats, sit-ups even dance. Trust me, it is great entertainment for your baby, who will love it! And you can get an awesome workout! If you you feel good about yourself, you will be able to cherish and love those moments with your baby even more. Being a new mom made me realize nothing has to slow you down. We can be fiercer, stronger and sexier than ever!
Do you have a mantra that inspires you?
When I close my eyes and think of a blank canvas (thank you, Melanie G, for teaching me this mind exercise) I see the words "Live it and love it." I want to be present and experience everything I can as an instructor, a friend, a wife, a sister, a daughter and now as a mom! We never know what is going to happen but I want to do my best to live and love everything I can.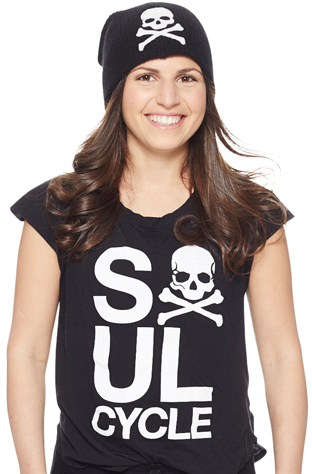 Anything you want to add?
I am so excited that I am now back on the bike! And I am excited to see what this next chapter brings!
MORE FROM SOUL