A Day In The Life of SOUL Mom Leslie Sanchez
May 6, 2016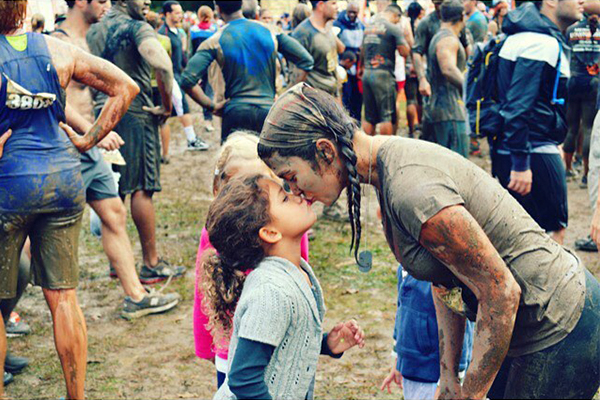 ost mornings, I tend to wake up a couple of minutes before my alarm goes off, which is both odd and great. The world is still silent. I can tell by the warm light coming through my window that it's almost time to get up. In these precious moments, I like to focus on my breathing and my body. I know that once I get moving, I have a busy day ahead of me, so I start to move my body slowly, sit up and stretch a bit. During my yoga-like stretching, "Stir It Up" by Bob Marley comes on -- the song I use as my alarm. I close my eyes and let the music take me away to the islands, laying in sand... jk. It's time to go!
I grab my laptop, which is usually within arm's reach from the night before. Most nights after my daughter Juliana has gone to bed, making a playlist the last thing I do before I close my eyes. So I grab it, see what I've come up with for today and figure out if I'm still feeling my decisions -- about 10 to 15 minutes. Then I quickly check my Instagram (another 10 minutes) and I'm off to wake my sleeping beauty. We'VE gotten into the habit of setting her alarm, so I just open her door.
I go to the kitchen, where I make and pack her food for the day, then move onto breakfast! Of course I clean anything I can manage to get my hands on in the short amount of time I'm in there! My laptop is going with today's music as my girl walks in to say good morning! :)
Today is a typical day: I have two classes — one in Bronxville, the other in Rye Brook. Juju has dance class and a Girl Scout meeting, gym and a project due. So all this means a lot of packing for the day: two outfits for me (don't forget the socks!), my laptop, all the pre-workout/post workout stuff, plus things to help me get ready at the studio because I'll be going out later tonight. Juju will need her ballet outfit (don't forget the tights!), sneakers for gym, her Girl Scout vest and more.
This is about the time I wish I would have moved a bit quicker in that first hour.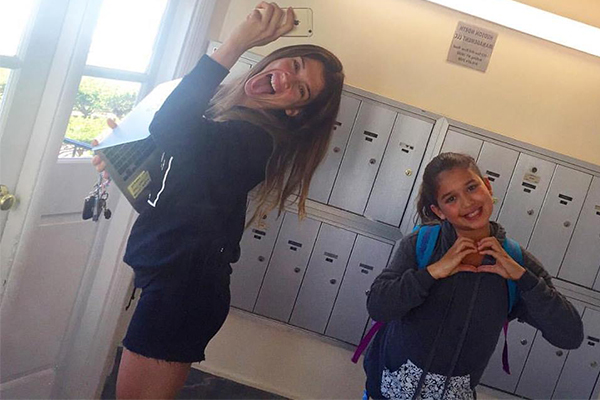 Once we're all packed up with teeth brushed, hair combed, we're OUT! I've almost mastered the most effective route from Point A (home) to Point B (school) in the quickest and safest manner! We usually get there not early, not late, but right on time! I walk Juju out and kiss my girl before she runs off. I wait for her to run down, turn around and blow me one last kiss before she walks in.
Exhale.
Once I get to my car, I usually just sit there and reach for my laptop. I go over music, answer any emails and check in with my social media. This usually keeps me here, blissfully sitting in the school parking lot, for about 40 minutes, after which I head over to Bronxville!
Bronxville and Rye Brook are both amazing; I'm very lucky to be part of these communities of strong riders! My BXVL class kicks off at 10:15 AM, followed by RYBK at 12:30 PM. They're both fairly new time slots, but the energy is THERE!
I feel grounded and solid when class starts. I can't explain it, but in this dark room we are on a journey together. For many people, our mornings may have looked somewhat similar: hectic. But here, for 45 minutes, we focus on ourselves, we encourage each other to push harder and to let it all go. That's huge.
And this class did not disappoint. After class, I had a rider introduce herself and told me she rode her first class with me back in September. She said she had been going through some stuff lately and didn't feel great, but that today's class gave her an opportunity to see how far she's come, how much stronger she is today. That what she struggled to do last September, she was conquering today and with tears in her eyes, she told me she was grateful for that. It gave me so much love for the pack.
Rye Brook's class was amazing as well -- all new faces, but such great connections right from the start. I am so grateful this is my job.
In between classes I quickly rinse off, look over my playlist, eat half a yogurt with half a protein bar and lots more water! I'm super sensitive and will get a headache if I don't stay hydrated. After my class in RYBK, I shower (again) -- this time hair is included! Then head over to Chopped to EAT!!!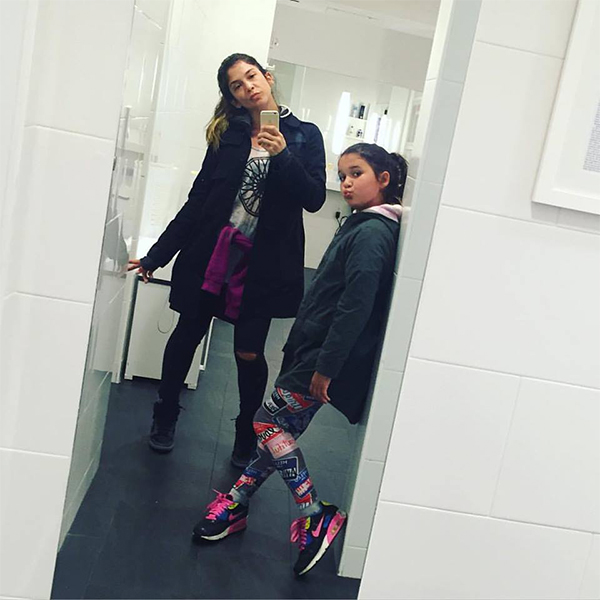 With food in my belly and a smile on my face, I head over to one of my most favorite places... TRADER JOE'S! I'm a creature of habit, so I basically know for the most part what I'm getting! Either way, I feel calm here.
Once that's done, I race home, drop my groceries AND make sure I grab a snack for Juju. I also grab a load of laundry, throw it in and head out to pick her up from school. Luckily, I get there about half an hour early -- the PERFECT amount of time for a nap, which I take (often). Twenty-five minutes. BOOM. Done. Without these power naps, I would not be able to function. Around 3:15 PM, I see my girl come out and she always runs towards me with the BIGGEST smile on her face! HEART IS FULL!
Today is nice, so we head over to the playground for a couple minutes before we're back in the car heading to dance! There we go over her day while she eats her snack. Around 4:00 PM, she's out of the car and running up to her class.
Deep breath in.
At this point I either go over music or take A nap (in the car!). I try to make the most of my time, so driving home just doesn't make sense. Today I look over tomorrow morning's playlist and turn to some mindless social media; I posted earlier, so I try to keep up with that!
After dance, we come home for a bit. I let Juju unwind on the couch as we turn to Dancing With The Stars to entertain us while we lay like roadkill on the couch! JK. I lay like roadkill, this chick still has plenty of energy!
Then laundry! I run downstairs to place it in the dryer and run back up. This counts as cross-training, right?
Soon, we're off to Girl Scouts. (I manage to get my laundry up in the basket, so it's basically going to get wrinkled. Awesome). I meet a friend out for some food and a drink while she's there.
As a single parent, although I get plenty of help and support from her father, it really helps that I live next door to my mother, Aba. Aba picks Juju up from Girl Scouts (where she's had dinner), takes her home for me and gets her in the shower!! Let me take this opportunity to publicly say that I LOOOVE MY MAMA and am very grateful for the help she gives me with my daughter! I often cover 6:00 AM rooster classes, which as a single mother would be an issue, but my mom comes right over or we just sleep over at her house. I am so grateful.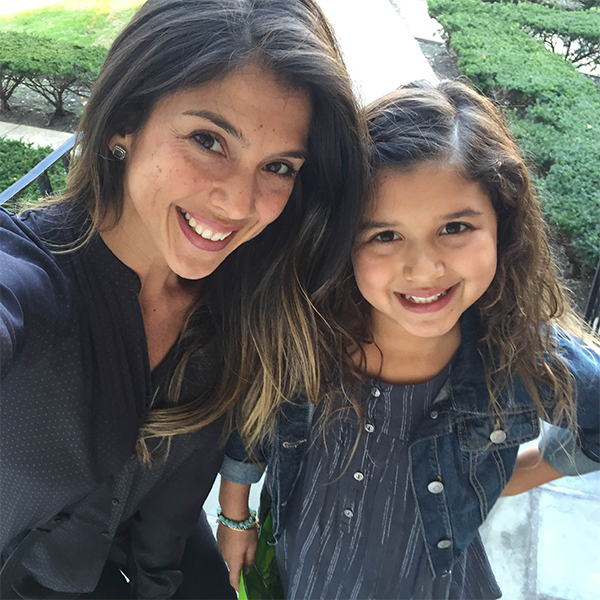 I don't stay out too long since I have a 7:15 AM in BXVL. At about 10:00 PM, I get home and Juju is ready for bed, my mom is ready to leave and all is well. I make sure teeth are brushed and we head into her room. I don't lay with her some nights only because I'd pass out and I usually have things to do once she's asleep, but tonight, I feel confident that I will not pass out! Once she's asleep, I start to unwind. I make my tea, walk to my couch, grab my laptop, go over tomorrow's playlist one time and head to the floor to stretch, right where I started my day off.
It's a lot of juggling around. but I wouldn't have it any other way! My daughter is able to see my drive and commitment and feel my endless love for her every day.
Catch classes with LESLIE at SoulCycle Bronxville and Rye Brook! Want to ride? Grab a series HERE and book a bike!