50 Pounds in 50 Rides: MELISSA ANDERSON'S SOUL Transformation
August 2, 2016
he stress of law school and a bad breakup left MELISSA ANDERSON feeling unhappy and overweight. But when she found SoulCycle, she changed her outlook, shed 50 pounds and discovered a career where she helps others find their inner rockstar…
I grew up in Houston, Texas and moved to Los Angeles to start law school in the summer of 2014. I've been overweight most of my life, but the first year of law school definitely didn't help. Most of my days consisted of sitting in a classroom for five hours, then going home and sitting at my desk or my couch for another three hours doing homework. On the weekends, I was so mentally exhausted from the huge adjustment of both law school and living alone in Los Angeles that I just wanted to veg out on my couch and cuddle with my dog.
Toward the end of my first year, I looked back at pictures of everything I had done and honestly could not recognize myself. I went back to Texas that summer to intern for a judge and indulged in the glorious goodness that is Tex-Mex. By the end of the summer, I was even more unhappy with myself.
At the beginning of my second year of law school, I went to visit a guy I was semi-long-distance dating. It was the most awkward and uncomfortable trip of my life. I'll spare y'all the details, but needless to say I came back frustrated, confused… and very single.
I had a gym in my apartment complex and decided to try running off my anger and confusion. This worked for a couple days, but running on a treadmill was already getting pretty boring and it left me alone with my wandering thoughts about what went wrong with my relationship. Then I remembered that there was this thing called SoulCycle in Malibu. Like a good law student, I did my homework: I watched a couple of YouTube videos about it and read through SOUL's entire website. I signed up for my first class the next morning.
I was so self-conscious and nervous about my first ride that I didn't even want to interact with anyone from the studio over the phone in order to get the first time discounted rate for the class… I just paid the normal rate so I could walk in inconspicuously and not have to talk to anyone. My first class was on September 12, 2015, in
Malibu
with
Tiff D
. I was the first rider in the studio and I was so nervous. I remember posting a picture of the studio on Instagram with the caption, "If I die in my first SoulCycle class, please tell Tegan (my dog) that I love her."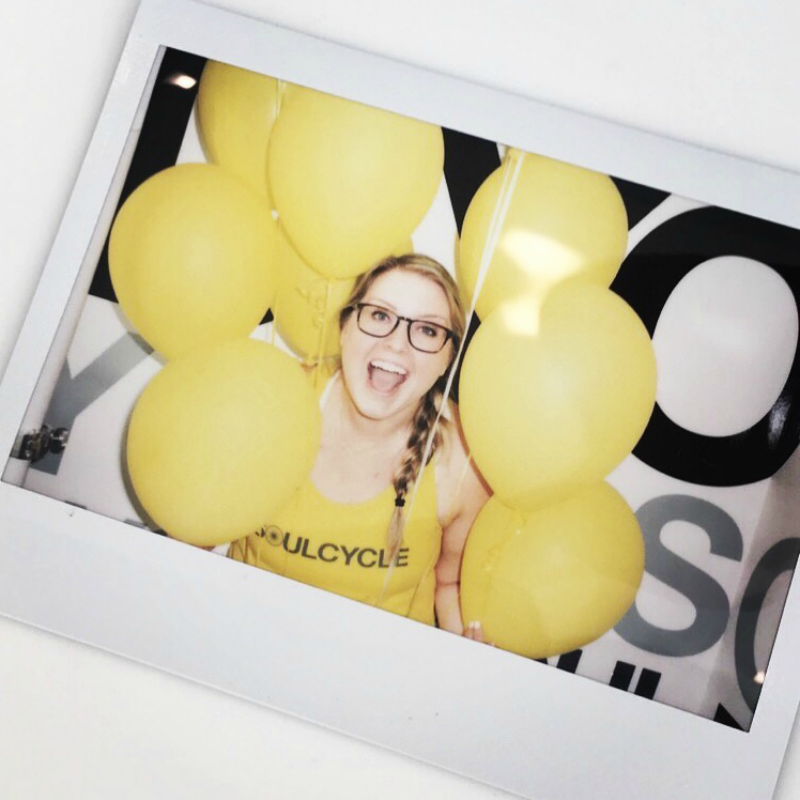 I don't remember much about that first ride except that I was hooked by the third song and Tiff was my new spirit animal. Later that day, I ventured into Hollywood to have brunch with a friend and I was raving about how amazing my ride was. We decided to go to class together that afternoon in Beverly Hills… so on my first day of SoulCycle, I doubled! Ha!
I was instantly hooked and started going to SOUL three to four times a week. My friends thought I was crazy because it was all I could talk about. I was driving all over Los Angeles to go to different studios and take different theme rides. I once drove from Malibu to Hollywood in rush hour traffic just for a Taylor Swift theme ride. (Yes, I give you permission to call me crazy.)
I started begging my friends to go to theme rides with me because I wanted to share with them how much fun this workout was! I had never before experienced exercise that I truly enjoyed and looked forward to each time. I played sports growing up, but I always hated practice because of the boring workouts and sprints we had to do. This was different… it was fun!
SoulCycle became "my place." It became my community. It became my church. It became my therapist. Those 45 minutes in class quickly shifted from me trying to ride out my aggression over a dumb guy to finding the strength and courage I had inside me all along. Instructors like Tiff D. and
Laura Crago
pushed me to find my self-worth and the warrior within. Instructors like Franz made me realize how fun exercising can be. And before I knew it, I had ridden in 50 classes and was down 50 pounds without really even trying to lose weight. I was having the time of my life; the weight loss just came along for the ride (definitely pun intended)!
I saw that SoulCycle was opening up a studio in
Westlake Village
, California in April 2016 and the studio was about four miles from my apartment. I knew I had to apply for a front desk position. As a law student, I don't have a ton of free time, but I knew this was something I had to do. As I was going through the interview process, I thought back to my first ride and how I was so nervous and thought that I didn't belong in a place that was so cool. I was nervous it was going to be filled with a bunch of perfectly sun-kissed, fit girls on a bike. I wanted to work for SoulCycle because I wanted to show other riders the comfort and kindness I was shown when I began my weight-loss journey. I wanted to show them that this place is a place for everyone. SoulCycle is a community, and communities are filled with people of all different shapes, sizes and from all walks of life.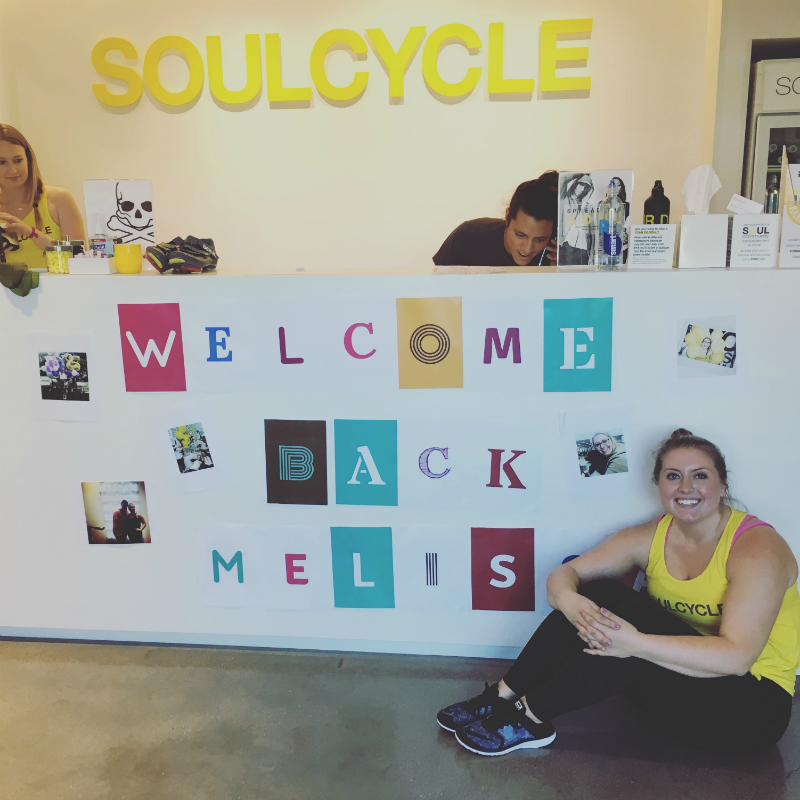 Since working at
SOUL WSLK
, I've met some of the most amazing human beings. From the corporate staff who helped us open to my managers and other front desk staff to the WSLK instructors to the riders in our community, I am inspired daily by these everyone's determination to wake up every morning, get on a bike and live their best lives.
For me, SoulCycle started out as a way to pedal through a frustrating and confusing moment in my life and it quickly became a beacon of positivity and hope. It's taught me how to be an athlete, legend, warrior, renegade and rockstar again. My hope for each new rider who walks through Westlake's doors is that they, too, find that connection to the warrior within.
Do you have a SOUL Story to share? Email SOULlife@soul-cycle.com! Want to ride at SOUL? Grab a series HERE then book a bike!