35 Inspiring Winter Reads
January 17, 2016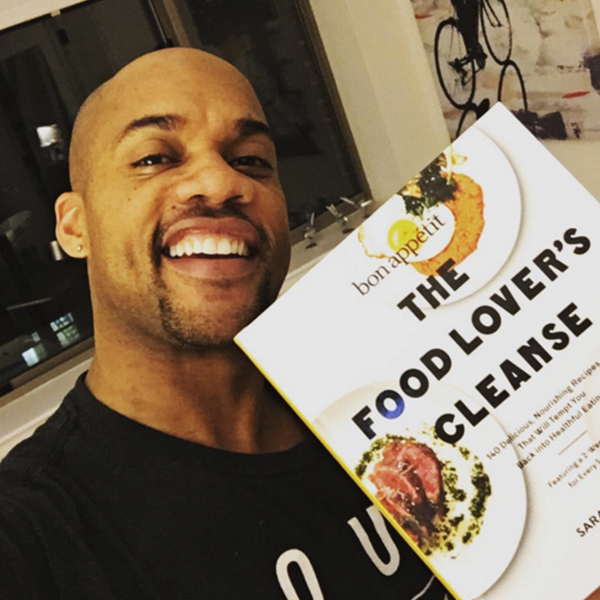 STRING
Go out and get The Food Lover's Cleanse. I finally had a chance to sit down and skim through and read some of the recipes. It is a must-have and perfect for the new year.
MARVIN FOSTER
Good read: Start with Why by Simon Sinek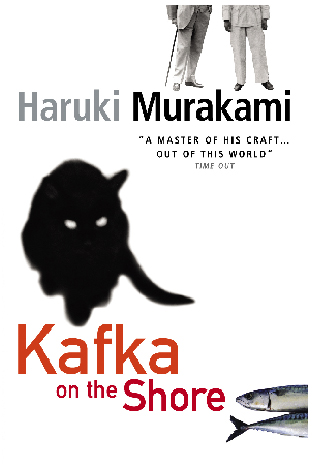 GRACE RAO
Kafka on the Shore by Haruki Murakami. I had been meaning to read this for a while and one of my best friends gave it to me for my birthday. Murakami creates such an amazingly surreal atmosphere but then hits you with imperative truths that you cannot help but connect with. He's a boss. I can't stop reading his cannon.
RICH MARTINO
When I'm not on a bike, I work in talent management and read pilot scripts. I can say that next years TV lineup is going to be pretty great! :)
PAIGE HOWELL
I've been reading Drinking with Strangers by my music hero, Butch Walker. It's insightful and inspiring.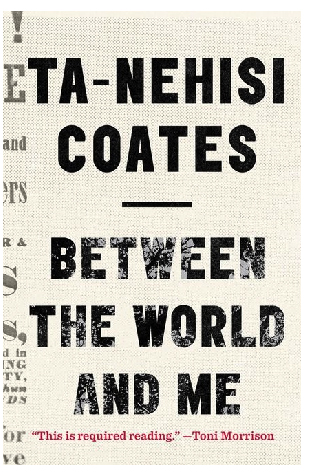 LORI ABELES
Between the World and Me by Ta-Nehisi Coates. The MOST incredible book on race in America. Should be required reading for all Americans!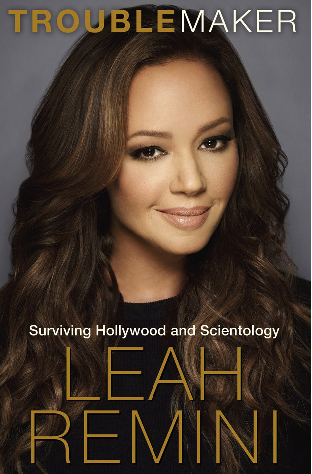 NABILA VALENTIN
I'm actually really into audio books these days. I'm always listening to music to create my playlists and get inspired, so my downtime is listening to books. Recently just finished Troublemaker by Leah Remini. It was so crazy! I loved every second of it! Besides who wouldn't love a sassy, strong woman with a heavy New York accent to read to ya?!
LIAH MALLEY
I started reading theSkimm and it's sweet!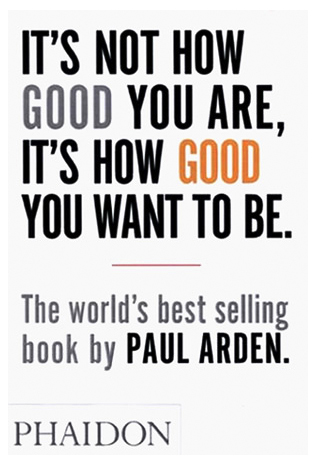 TIFF CHEN
It's Not How Good You Are, It's How Good You Want to Be. You can open to any section and find some really inspiring quotes and tips!
ANDREW STINGER
This quote Rising Strong by Brene Brown:
LOUISE GASSMAN
Bitch Planet, Vol. 1: Extraordinary Machine. (Comic book created by writer Kelly Sue DeConnick and artist Valentine De Landro)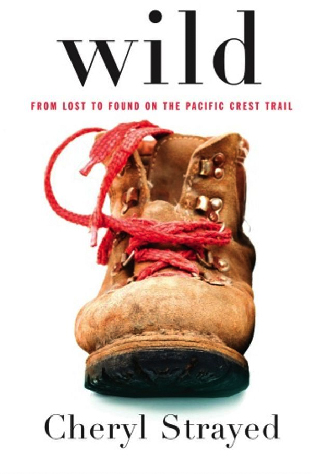 DANIELA DIB
Wild by Cheryl Strayed
GUNNER
The Happiness Project by Gretchen Rubin
MOLLI SULLIVAN
Best thing I've read: Mindset by Carol Dweck. A game-changing read on how we view our abilities and potential, and the impact our views have on every aspect of our life. Growth mindset, FTW!
JULIA BAGGISH
Into Thin Air by Jon Krakauer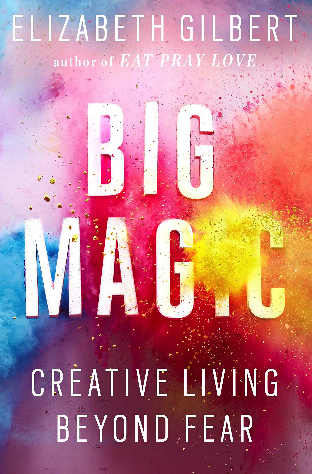 ALEJANDRA SERRET
I'm currently reading Elizabeth Gilbert's Big Magic and loving it.
ANANDAH CARTER
When Breath Becomes Air by Paul Kalanithi
J.LEE
I finally took the plunge and read the first Game of Thrones book! Definitely worth it.
NAZ SANDERS
You Are a Badass by Jen Sincero
SARAH HEALY
"Have patience."
ALEX KANTER
Daring Greatly by Brené Brown.
RIQUE URESTI
Best thing I've read? I get Facebook messages; texts, cards and emails from SoulCycle riders frequently about how their life has changed physically, mentally and or emotionally for the better from their participation in class and or how they got through a health issue, pregnancy or a break-up. In turn I get inspired not only to be the best that I can be at my job, but also to adapt as they have through motivation and strength in perseverance.
MATTHEW CAROLAN
An article about one of my riders (Ralphie Giron) who has donated, raised money and volunteered for Working Wardrobe through Disney VoultEARS for over 13 years!
ISAAC CALPITO
Rosemary's Baby by Ira levin. Classic and eerily reminds me of someone I used to know
MANDY BROOKS
I loved reading the NY Times bestseller You are a BADASS. By the end of the book, "you'll understand why you are who you are, how to love what you can't change, how to change what you don't love, and how to use The Force to kick some serious ass!"
ELEYNA GOMEZ
I was recently gifted a book called, The Book of Awakening by Mark Nepo. It is sort of like a daily inspiration book where you read one page or one paragraph each day of the year. It is simple and thought-provoking and helps me get grounded in my mind before I teach.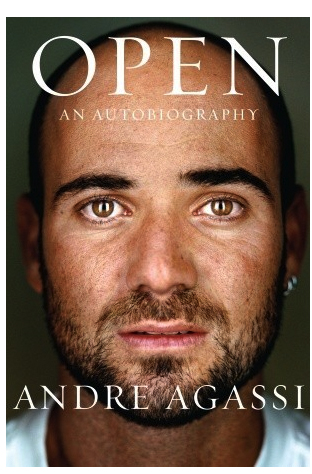 MANTAS ZVINAS
Best book I've had in a while is OPEN by Andre Agassi
JULIANNE MULVEY
The poetry compilation Salt by Nayyirah Waheed. Concise, painfully beautiful poems reflecting on self-awareness, self-love and relationships. I read it over and over.
MICHAEL HENZE
I graduated from college not long ago, I miss spending so much time learning. For that reason I've made it a point to read to learn. The latest was Gut: The Inside Story Of Our Body's Most Underrated Organ by Giulia Enders.
JUSTINE SCHWARTZ
This wonderful book full of inspiring quotes called Lift Me Up. I got it from Lindsay Waxer
RACHAEL BROOKE
Currently reading Listening is an Act of Love, a celebration of American life from the story corps project. Every chapter is the next best thing I've read. Celebrating stories that otherwise might not have been shared.
MADELEINE STARKEY
"Holding the T" by Tad Friend in the January 18, 2016 issue of The New Yorker is the best thing I've read recently. A meditation on the role of squash (the sport, not the vegetable) in his life as he's grown older and navigated life phases, the piece was light hearted in its self deprecating jabs yet also comforting for the ways in which Friend uses his relationship with squash to communicate the power of movement and sport on your mind and the people in your life. It goes without saying — but I'll say it anyway — this is a fun, quick, and apropos read for all SoulCyclers.
ALEXA OSSIPOFF
You are a Badass by Jen Sincero is a must for all. Also, for a light read and a guilty pleasure, Strong Looks Better Naked by Khloe Kardashian.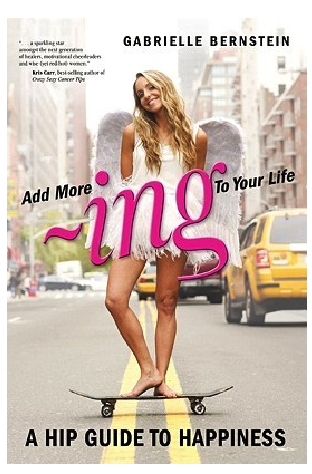 LINDSEY SIMCIK
Fav thing I've read: I'm currently readying Add More -Ing to Your Life: A Hip Guide to Happiness by Gabby Bernstein. I like to begin the New Year with a book like this...it's helping me to access untapped inspiration and reignite my intuition.
SUMNER WELDON
I'm currently reading You Are A Badass by Jen Sincero.
ANGELA DAVIS
The best thing I have read recently is a quote that said, "You can't reach your highest potential in a limited environment."
CIARA WILLIAMS
"I have also decided to stick with love, for it is ultimately the only answer to mankind's problems." From Dr. Martin Luther King Jr.'s 1967 speech "Where Do We Go From Here?"
MIKKI HOMMEL
I've been reading The Art of Asking by Amanda Palmer my new year's resolution is to put myself out their more, so this is definitely helping!
JILLIAN DAVIS
Amy Poehler's book, Yes Please.
OLIVIA AMATO
You are a Badass: How to Stop Doubting Your Greatness and Living an Awesome Life By Jen Sincero
SARA SILK
I got really into Making a Murderer on Netflix (along with the rest of the US) over the holidays, so I've been really into reading articles that have been recently released about his case.
HEATHER ANDERSON
The best thing I've read recently is a book called Big Magic by Elizabeth Gilbert. It was one of those books where I just about highlighted everything on the page.
Questions or comments? Email blog@soul-cycle.com! Want to ride at SOUL? To book a bike, grab a series HERE then book a bike!
MORE FROM SOUL