31 Lessons From Soul Moms
May 10, 2015
More Momspirational advice! To celebrate Mother's Day, our instructors shared the most important things their moms taught them. Check out these 31 SOULful life lessons…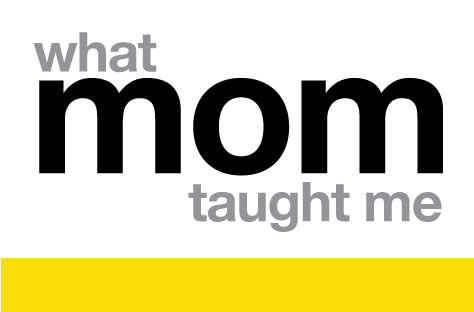 PIXIE ACIA
My mother is a very feminine and watching her put makeup on before she went to work always fascinated me. She was a fox and always had great style and flawless hair & makeup. I, however, grew up with two brothers and I am a tomboy at heart. My mom kept me in touch with my feminine side, taught me that it's okay to be a tomboy yet still celebrate being sexy and beautiful.
MIKKI HOMMEL
The most important thing my mom taught me is: "You never know if you don't ask." I've had lots of cool opportunities come my way just by asking because who knows? The answer just may be yes!
NICKY BOCCUZZI
To do what makes me happy. Fortunately, I was able to make a career out of it.
JENNA FIELDS
To always be my own advocate, stand up for myself and help myself.
KELLY SHEERINS
Be honest (even when it's hard). Be kind (even when you don't want to). And most importantly, be humble.
ANANDAH CARTER
Who you are as a human being and how you treat others is the most important aspect of your development.
REED
That life isn't fair! Whenever I was disappointed about losing a competition or something, my mom ALWAYS was tough on me and didn't show any sympathy. Now I understand why she did that because life is constantly throwing punches! You have to stay strong and not be a victim when you're down.
ROBERT PENDILLA
My mother has taught and is still teaching me many things! However, the one thing she emphasizes most is the importance of family. Whether it's blood relatives or not, the unconditional love and support from them will always keep your head above water.
MOLLI SULLIVAN
My mom taught me so many things, but if I have to choose, it's to always live from a place of love and compassion. She is the most loving, positive and kind person I've ever met - I've always been inspired by her outlook and way of being.
JAMES JARROTT
What hasn't my mom taught me?! The two most important things are:
1) To never worry about what other people say or think - just be you.
2) Tequila shots are always taken with salt and lime. ALWAYS.
NICHOLAS WAGNER
The most important thing that my mom has taught me throughout my entire life is to do what you love. It really doesn't matter what that is, just make sure you want to do it. The second that you realize you're faking it and just going through the motions without being authentic it skews your entire goal.
KC SKLAR
My mom taught me that I can be anything and achieve anything, and she led by example. She's the smartest, hardest-working, most courageous and most inspiring woman I know.
STEPHANIE PEARL
Give back!
EVE KESSNER
From my own mother, I learned the value of having goals and passions. She was always around for us, but also always working on her own things, work, projects. From learning how to ride a horse Western style when my father's business took us to Arizona to being a docent at the Whitney Museum of American Art she was always working on something special. On top of all the things she taught me, I learned from her to teach through example, to inspire, not to preach. To be a great woman is to be the best mom.
GAYLE FULLER
My mom taught me to always make sure I take time for myself and have "me time" doing the things I love so always have balance and never get burnt out.
PAIGE HOWELL
Something my mom has always said since I was a little girl: "what is for you, will not pass by you."
JOEY COPPEDGE
No matter how mean I was, or how bad my decisions were, she loved me anyway.
SUNNY MAE MILLER
My mom embodies the true meaning of loving others in the way that you want to be loved. She has taught me that whatever you put out, you get back. She's an absolute angel.
CASEY HIRSCH
My mom taught me that I can become anything I want in life… if I never stop working hard, if I always have an open mind, always stand up for who I am and lastly if I learn to both give and receive love.
NICK PRATLEY
Most important thing my mum taught me: You can do anything...anything!
LISA BOCCUZZI
My mom taught me to always be kind!
SUMNER WELDON
Treat others how you want to be treated.
LOUISE GASSMAN
Don't stress about money when pursuing your happiness. If you've spend all you've got, you can always make more. It's just money.
MARCIA MEADE
The most important thing my mom taught me was the value of high self esteem; the importance of going through life pride and confidence. I'm forever grateful for this.
BEA DEL ROSARIO
My mom has taught me everything. Most importantly, to be an independent woman, stand up for myself, and stay true to who I am. She always told me, "who cares what they think?"
SEAN LINEHAN
My mother always said "everything happens for a reason." She taught me to look at life with easy, tranquility, and to go with the flow.
MANTAS ZVINAS
My mom is the reason I am at SoulCycle! She told me to get into yoga after a crazy life in China working in the film industry… which eventually led to SoulCycle. My mom is a yoga teacher and got me into it and that lifestyle from a young age.
HEATHER ANDERSON
My mother told me to always trust my gut — that still, small voice, in my heart of hearts knows how to take care of me.
MANDY BROOKS
Mom taught me the world! Family first, work hard, play hard, love deeply, get some fresh air, lighten up and, most importantly, laugh are some of Mom's favorite values she has passed on to me.
JILL VALENTE
My mom taught me to appreciate good health because without it we have nothing.
HEATHER PEGGS
My mom taught me to be happy and show love. Kisses and hugs bring happiness to a child. She passed that onto me - and I give my riders sweaty hugs after class and live my life with so much love.
Happy Mother's Day! Questions or comments? Email blog@soul-cycle.com!