10 Easy Energy Boosters
August 5, 2015
Lazy, hazy days sapping your energy? Check out 10 simple ways to give your battery a boost through early mornings, afternoon lulls and late nights…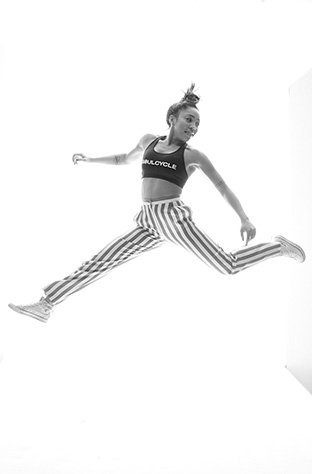 SNAG A BANANA
"I always reach for a banana with almond butter! I slice it up and add a scoop of almond butter. It gets me going every time!" says SUNNY MAE MILLER, who rocks the podium at SoulCycle Bethesda. Not only do bananas pack about 30 grams of potassium to help muscles recover after a ride, but they might even enhance performance. A study published in the Journal of International Society of Sports Nutrition found that gymnasts who had a banana before performing on the beam had significantly fewer falls than those who did not.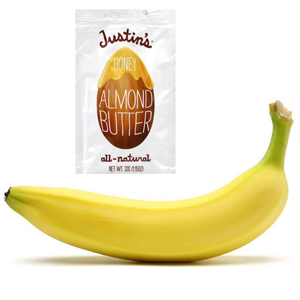 TAKE A BREAK
"As a New Yorker, I do a lot of walking, which gives me time to think. When I find myself in a rut or slump, I usually use that time to call my mom, and after I hang up I'm always motivated to be the best me!" says NYC instructor JOEY COPPEDGE. Even if it's only for 10 minutes, a quick walk and some social interaction can refresh your body and mind while improving mood, research from Portland State University indicates.
"B" HEALTHY
Lack of B vitamins — specifically B12 — has been linked to low energy and weakness, notes a study from Harvard University. To beat fatigue, choose cereals fortified with B12, or add some seafood or grass-fed beef to your meal.
THINK POSITIVE
"My no-fail way to increase energy is all about mind over matter. The absolute first thing I do when I wake up is get EXCITED for the day. We only have 24 hours in one day; get excited for each moment, each hour — be ready to openly accept a new change or challenge that could come your way within the day. Change your thoughts, change your world," says Coral Gables instructor Aubrey Bailey. And the power of positive thinking isn't just a mantra — it's science! Research from the University of North Carolina found that positive thinking can help you embrace possibilities and opportunities — then achieve them.
CHEW GUM
Popping some Orbit and chewing for only 15 minutes can increase heart rate and blood flow to the brain, leading to improved alertness, according to a study from Cardiff University in the UK. Go for the mint flavors if you can — research indicates that they're most effective and bumping up energy.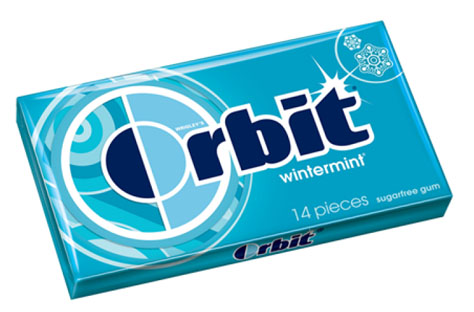 SIP SOME JAVA
"I teach rooster classes and always have a small black iced coffee (light ice to preserve my voice and small so I can nap after) and a banana for some quick carbs! Then I have a big meal after class and take a nap to feel energized for my evening classes!" says Bay area instructor LUIGI ALDON. A little jolt of caffeine pre-workout can make a big difference — especially in the morning. A study published in the Journal of Applied Physiology found that a cup or two before exercise not only makes your workout more enjoyable but it also increases exercise endurance and improves eating habits throughout the rest of the day.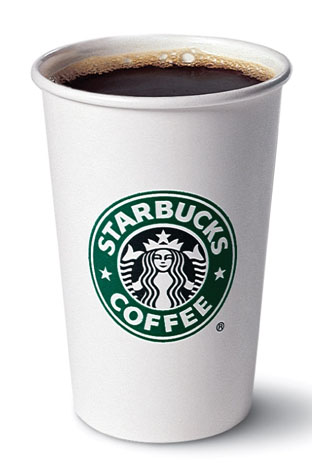 GO FOR GRAINS
Eating whole grains can goose your energy and prevent slumps, according to research published in the journal Appetite. And three is the magic number of serving. Try a slice of whole grain bread (nuts and flax seeds included) topped with a nut butter or avocado for a little pick-me-up.
SAY YES TO VEGGIES
"My no-fail way of getting energy is always having a plant-based protein drink. I have a protein shake every morning before my rooster classes, and then once more in between two classes. It helps me when I'm feeling depleted, keeps me full so I'm not constantly snacking, and helps me to feel strong and powerful in my ride. I highly recommend it!" says instructor SABINE GERDTS, who rocks the podium in Roslyn and Woodbury. Plant-based protein fills the "two birds, one stone" quota, helping you regulate energy levels longterm and staving off hunger, thus reducing snacking.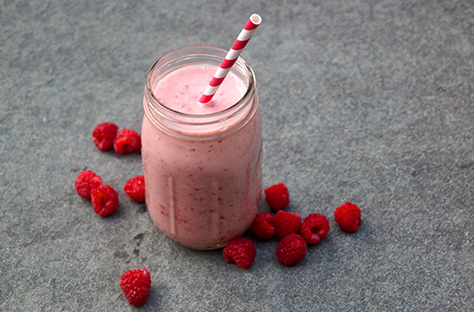 FIND FOOD THAT WORKS FOR YOU
"The biggest way I get energy is through the right fuel! Before every class or even during the day I will find a healthy snack to keep my body going. These snacks vary from nuts to protein shakes, but the right food is what keeps me on point and ready to go for my classes at 5:30 in the morning or 6:30 at night," says instructor NICKY BOCCUZZI, who leads the pack in Rye Brook and Westport. Listen to what your body needs, and you can be ready for every arm series and tap back push up, from 5:30 AM roosters to 8:00 PM nighttime rides!
RUB YOUR EARS
Yes, you read that right. The upper rim of your ear has an energy pathway, according to the American Academy of Medical Acupuncture. When you massage one of these "acupressure meridians," it increases blood flow so your energy will being moving again as well. Hey, when you need a boost, it's worth a try, right?
Questions or comments? Email blog@soul-cycle.com!