Why Tapping It Back Is Perfect For Teens
March 31, 2017
OUL Mom and senior instructor JULIE DERMER talks about why riding at SOUL can be so special for teens...
You're a mom to teenagers... and you teach at SOUL. How does teaching at SOUL help inform your parenting and vice versa?
I began my SOUL Instructor Journey when my kids were 11 and 8; they're now about to turn 17 (Jack) and 14 (Avery). As they began their transformation into adolescence, I began my own version of uncertain change just like them, so the timing was really interesting and continues to be.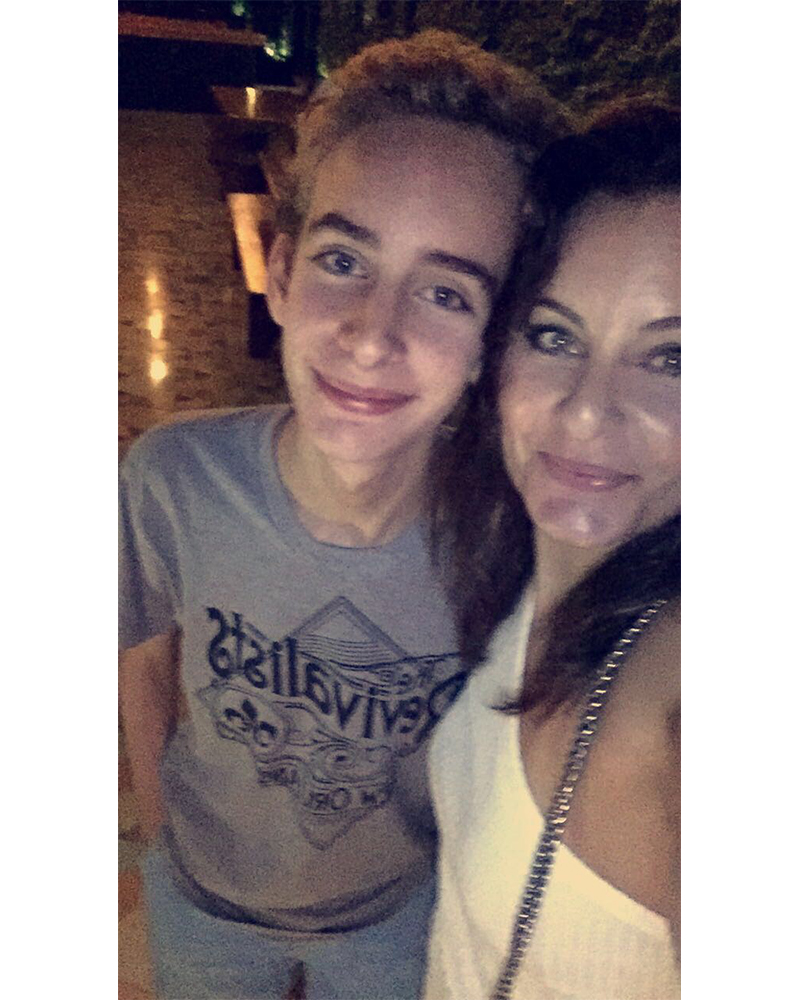 What's that like?
There's a lot of mood and emotion in our house, obviously! Often, events of the day, conversations, or even that unspoken mom-sense of anxiety in one of my kids, finds its way into a class I'm teaching.
Oh, yeah?
Recently, we were waiting to hear about where Avery would be going to high school, a major stress for NYC public school kids. As a family, we talked about just trusting all her hard work leading to this point, breathing and being prepared for the whatever the results were. I talked about the same exact thing in class that night as we crunched our abs getting ready for a super long sprint out of the saddle. I'm a mother no matter where I am. Whether I'm on the podium at SOUL, or sitting at my kitchen table, I'm going to nurture the best I can.
Do you think SOUL is a good place to nurture teens?
I love, love, love SOUL for teens! How I wish I had SoulCycle in the '80s! Physically, for the kids who are not involved with sports and need an outlet, it's the perfect 45-minute sweat. And for the athletic kids, it's such great cross-training.
And that doesn't even take into account the benefits for the mind?
Yes, add in the emotional/mental aspects of a ride…WHOA! When I'm teaching POP MUSIC MONDAYS at W77, which is mostly teens, their attention is amazing - and I know they are listening to every word I am saying. I never take that for granted. I try to make sure I can in some way empower them to feel stronger, safer, better, more confident than when they walked into the room.
Why do you think teens like SOUL?
Well, there's the overall undeniable coolness of going to SOUL. Thank you, SOUL founders Julie Rice and Elizabeth Cutler, for creating the vibe that never gets old or feels dated. Walking into any SOUL studio, anywhere, you just feel hip, or should I say "on fleek."
And of course the music makes a difference…
The music! Beyond! I'm always listening to new releases and remixes. For anyone, hearing a song, loving it, and then tapping it back to it, it's just the ultimate SOUL music experience! Even Broadway is just so fab at SOUL. I just did a Dear Evan Hansen ride with a ton of teens and it was so powerful to move to those lyrics and voices! SOUL is also pretty social, a great place to meet people, post your Insta photos, snap! Oh and the clothes are rockin' too.
How do you think your teen riders differ from adult riders?
Teen riders are so much less inhibited than adults! They are much more confident, and ah-maz-ing listeners! Funny, right? Not what their parents would probably say! Teens take on the ride with intensity and focus, but also with a sense of lightness that I personally find so inspiring. I actually find the older the rider, the more competitive and harder they can be on themselves. Adults will often pull me a side before class and say, "don't expect a lot from me because blah blah blah." But teens? Never! They come in with a can-do attitude and very little self judgement. I think this is probably one of the most magical parts about SOUL for teenagers, and I can't explain why this is! It's really a SOUL-PHENOMENON, because we all know outside of that candle lit room teens are usually pretty tough on themselves and somewhat insecure.
Do you ride with your kids?
My daughter Avery has taken a ton of SoulCycle classes, and she and her friends have even joined me for some early morning Rooster rides. I'm allowed to give one shout out and that's it! One of her first classes with me, she mentioned after, "Mom, I know you were talking to me when you said 'support yourself, be your own cheerleader'" My response, "Yes, honey, I was!" That sums up the mom/instructor crossover role, but it also is just a great example of the beauty of SOUL; every message is personal and universal at the same time. This feeling of being understood is what keeps people coming back, and it makes no difference if it's your mother on the podium or an instructor you've just met.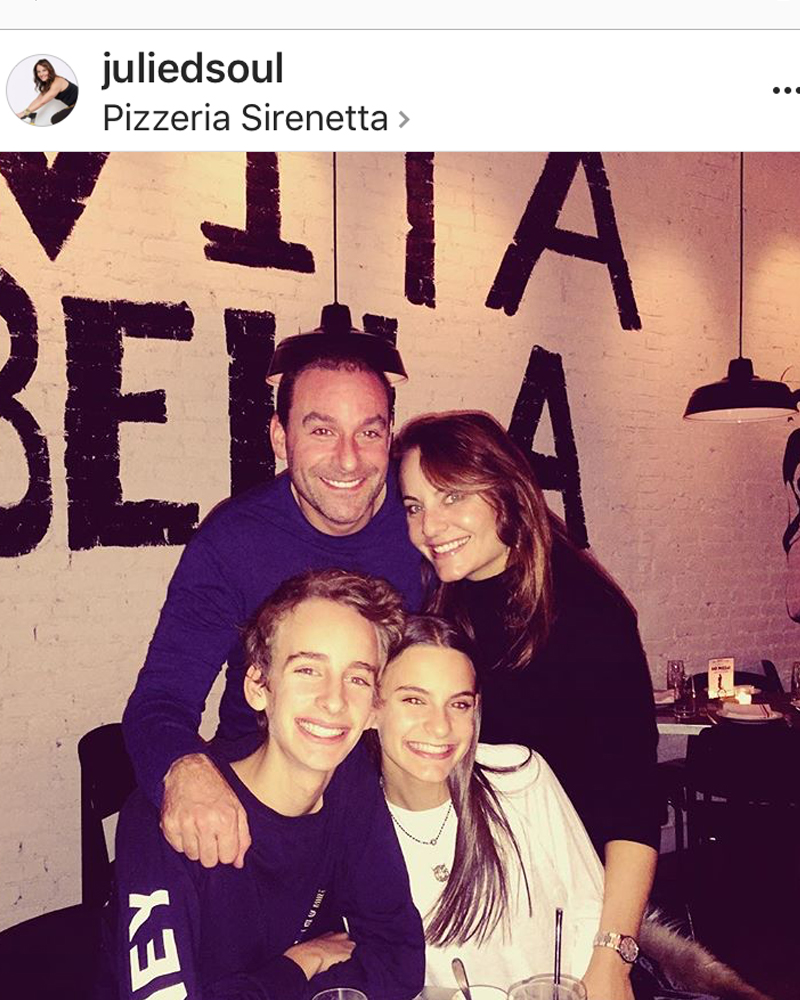 Can SOUL help teens connect with each other or their parents?
100%! I have many riders who bring their kids and vice versa. SOUL is a great connector and the best part for parents and teens is that you don't have to talk to each other! Conversation is often exhausting, especially after a rough day/week at school, but you want to be together (or at least moms and dads want to be with their kids). Problem solved: Take a class! I can guarantee there will be conversation on the walk or drive home, and more than one-word answers. With endorphins pumping and a little SOUL-high, you'd be amazed at how much you can learn about your kids and their lives!
Any favorite anecdotes of rides with teens?
No specific stories, but I will say that there have been some rides with teens that have just really moved me as a mother and an instructor. When a birthday girl goes up on the podium for the first time and all her friends are just cheering, that always gets me. Those rides when we celebrate the last ride before a teen leaves for college… there's so much excitement in the room with a little heartbreaking feel, too. I love the charity rides organized by teens — they're empowering because they raise money and awareness for a cause they believe in - that's just a great experience for life! Recently, I led a private ride for a group of incredible teens who needed space to deal with some tragic events. It was more than just a ride. This ride was the most special ride I've ever experienced at SOUL.
Amazing. Anything you want to add?
I think we all have a bit of a teenager inside of us. Teenager years are scary, amazing, and so transformative! Life is scary, amazing and always transformative! At SOUL, let's all keep dreaming like uninhibited teenagers, ready to sprint, climb, jump and take on the world! Now go rock that bike to Ariana and Justin!