How to Purchase and Use a SoulCycle Gift Card
December 6, 2016
ant to give the gift of SOUL but not sure exactly what to choose? A SOULCYCLE GIFT CARD is a quick, easy solution. Check out everything you need to know about purchasing and using a gift card here at SOUL…
First things first: SoulCycle has two types of gift cards: Physical gift cards and E-gift cards. Both can be used to buy anything and everything at SOUL but the difference is how they're purchased. Physical gift cards are available in all of our studios and e-gift cards can be purchased online. Want to buy a gift card online? Here's how it works:


1. Go to our website at www.soul-cycle.com, then click on over to our SHOP section.


2. In the middle of the page, there is a gray bar with an option for GIFT CARD. Click on GIFT CARD. (You can also click
HERE
.)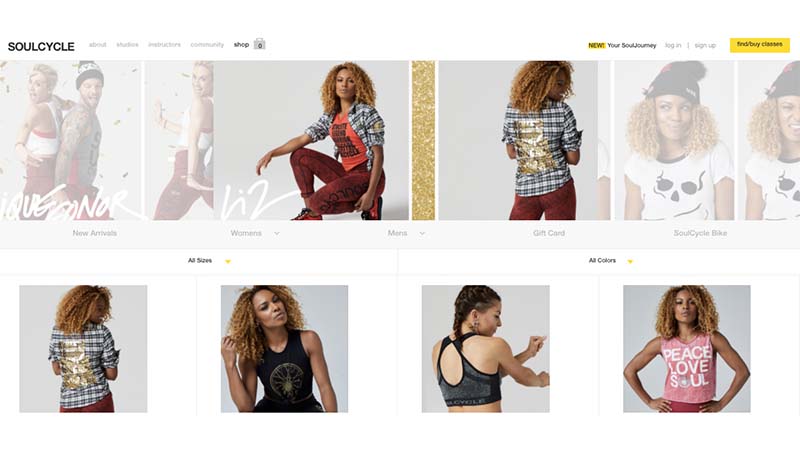 3. Enter all the requested info, including the recipient, the email address the gift card will be delivered to and the date of delivery. For your convenience, you can schedule a delivery up to two weeks in advance!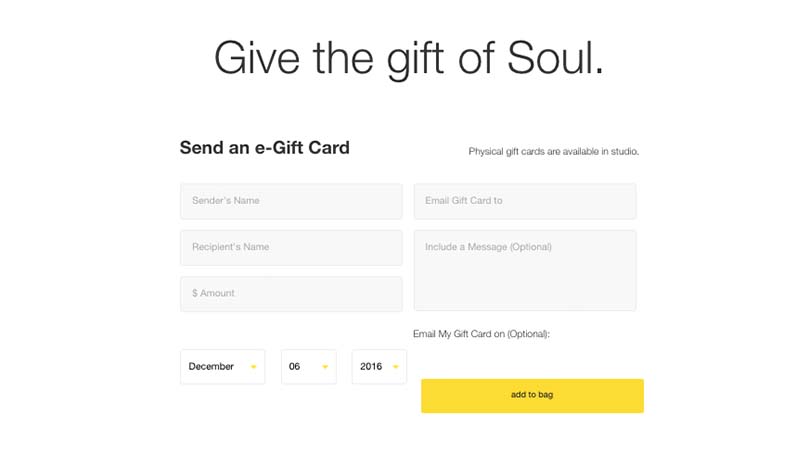 4. Once you have entered all the information, you can click ADD TO BAG.


5. When you're ready to purchase, click CHECK OUT.


6. If you have an account with us, you can log in. No account? The system will prompt you to create one.


7. Once you enter your payment info, click PLACE ORDER… and voila! Your gift card will be on the way, and you'll receive a confirmation receipt by email.
For more information on gift cards, click HERE if you're purchasing in the U.S., and HERE if you're purchasing in Canada. Questions? We're always here for you at yoursoulmatters@soul-cycle.com.